Check out this UPDATED Feature: Find Properties with Increasing Discounts
Now that we have more properties than ever on MyHouseDeals…
There is a bigger-than-ever need to be able to SEARCH for your perfect next deal. Customizing your property search will cut through the noise and only highlight the deals that fit your criteria.
In case you missed it…we shared the best ways to use the Search Features on MyHouseDeals here.
Click here to get all the "deets" on Search

Well, we have even more exciting news for investors searching for the best deals!
We've updated an existing feature to give it major value for investors like you…
Now you can more easily search for properties with reduced sales prices. (Pro tip: When a wholesaler or seller reduces the sales price they are typically very motivated to sell.)
This is HUGE. Here's what to look for…
A banner showing that the sales price was cut
A line item noting the discount*
A search feature that allows you to view only reduced price properties
*The only requirement is that the sales price has to be reduced by at least 1%.
Check out this visual guide below to identify the deals with the deepest discounts.

1. The Banner
We added a fancy little RED banner on any property with a newly reduced price. You'll see the banner on the top left corner of the property's thumbnail photo on the property listing page.
You'll also see the amount and percentage discount in the property's summary on the property listing page.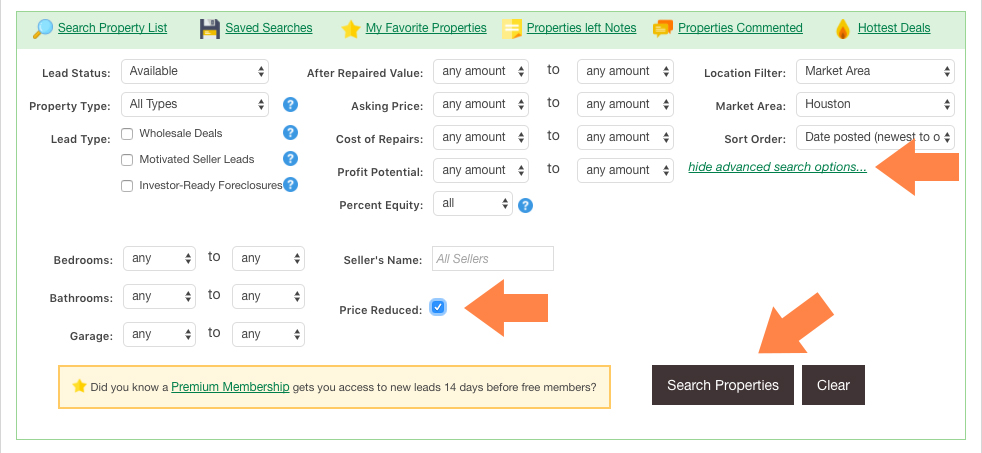 2. Advanced Search
If you only want to view reduced price properties, click on "show advanced search options…" to reveal additional search options.
Next, click the checkbox to the right of "Price Reduced."
Then, click the "Search Properties" button.
This will give you a complete list of only the reduced price properties in a market.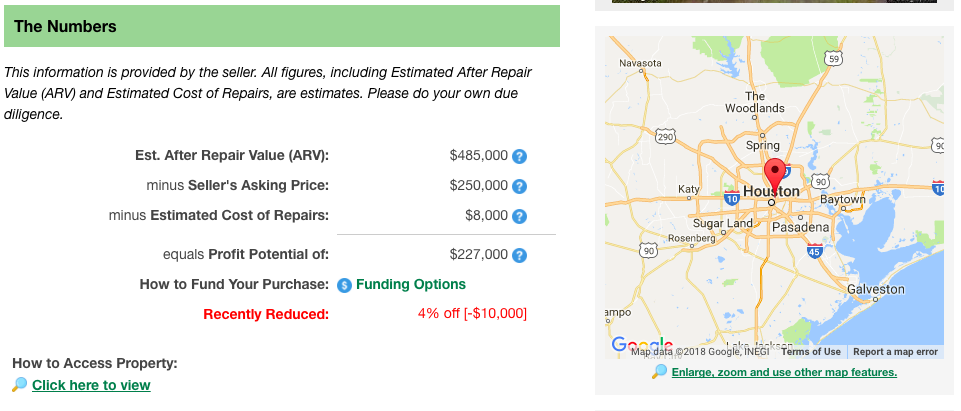 3. Property Details
When you click on an individual property, you'll get another view of the dollar amount and percentage discount the property was reduced by.
Cut through the noise and find the deals with the deepest discounts. Remember, sellers and wholesalers reduce sales prices because they REALLY need to get rid of a property.
Start finding those deals in your market today.