How to Find Off-Market Properties: 5 Secret Tips
Off-market properties, also known as pocket listings, account for many of the properties sold each month on the market. However, unlike their traditional counterparts, these properties are often a bit more tricky to find considering that they might have never actually been listed. So, if you're wondering how to find off-market properties, this post is for you! While these properties' covert nature may make them seem intimidating, finding and securing an off-market property doesn't have to be difficult at all. We've compiled a list of five secret tips that are sure to help you find and secure the perfect off-market property. Keep reading to see these tips that make finding off-market properties a breeze!

The Tips
Networking is one of the most simple ways to find off-market properties that you may not have heard about otherwise. One of the easiest ways to go about networking is through attending local real estate events in your area. Not sure how to find these events? Don't worry, MyHouseDeals releases a list of these events every month in every state! Check out August's version here and check back every month for a new list of meeting opportunities that make networking easy-peasy.

This one may seem obvious, but word-of-mouth is actually an effective way to stay in the loop when it comes to off-market properties. Similar to networking, engaging with the people around you could lead you to opportunities and leads that you may have never found on your own. Keep in mind that leads can come from anyone, not just those in the real estate industry! Friends, family, neighbors, and coworkers are all great examples of people who could potentially introduce you to the perfect off-market property that you never even knew existed.
If you're anything like us and spend hours each day scrolling through Facebook, this tip is for you. Social media is a great tool to find off-market listings before they ever hit the market! Always keep your eyes peeled for off-market listings on your feed or timeline because you never know when they might appear, whether that be on your timeline or in Facebook groups that you're a part of already.
One of the most cut and dry ways to find off-market properties is by approaching either homeowners or agents directly. While this method is not for everyone, if you're laser-focused on a particular property or have a feeling a property may be going on the market soon, you can always approach property owners yourself and simply express interest in their property for future reference. Sometimes, people will be flattered and contact you before listing on the market, should they choose to sell their property when the time comes. If you don't have a specific property in mind, try reaching out to real estate agents around you. Even if they don't have any opportunities for you, they probably know someone who does. Never underestimate the power of asking!

Websites such as Zillow, HAR.com, Trulia, and our personal favorite, MyHouseDeals, all feature off-market real estate properties. How is MyHouseDeals any different from the other options we just listed? Good question. MyHouseDeals features off-market properties you won't find anywhere else. We only list properties that meet our strict requirements to make sure they appeal to investors, whether wholesale deals, motivated seller leads, motivated MLS deals, or investor-ready foreclosures nationwide. These opportunities are at 20%–50% off retail so you'll be finding deals with high profit potential. A Premium membership gives you access to deals 14 days early, among countless other benefits. You'll have done-for-you lead generation at your fingertips with new leads added every day. Make sure you upgrade to Premium to take advantage of this opportunity and stay ahead of your competition.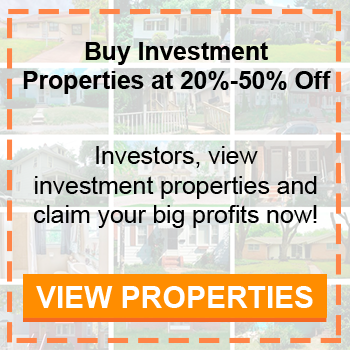 Summary
There are many ways you can go about exploring off-market properties, including networking, word of mouth, social media, directly approaching homeowners or agents, and going online. While all of these methods are effective, it's up to you to decide whether to use just one or all of these methods to find your ideal off-market property. Again, be sure to check out MyHouseDeals for your best bet at smooth sailing the off-market property waters. Whatever you choose, we're confident that these five tips will help you secure off-market properties like a pro! We'll catch you next time for more tips to help you achieve all of your real estate investing goals. Until then, good luck and happy, and profitable, investing!