Yup. We Got a Facelift last Month!
Thank you for noticing!
We are looking a little younger, a little hipper these days. That's because late in October we launched our new home page. Have you taken a look at it yet? Many of you have (thanks for the feedback!)
If you're curious to see how we've changed, click the picture below to explore our new features…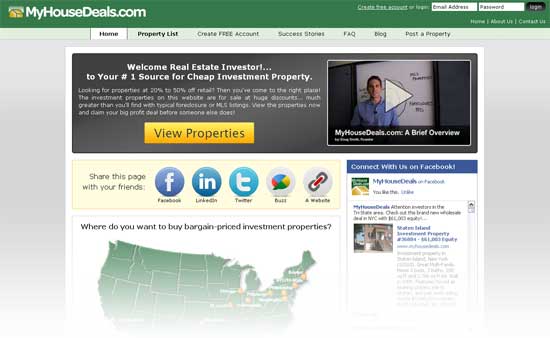 The new home page was designed to serve as the official headquarters for MHD. It provides a quick overview of all that's going on with the website — latest properties posted, latest news and articles published, and a list of upcoming events.
We also integrated social media with the website — you can now access our Facebook feed from the home page, as well as spread the word about the MyHouseDeals or any deal posted on the website with your network on Facebook, Twitter, GoogleBuzz, and LinkedIn. All with the click of a mouse!
We're really happy with the end result and hope it will bring us even closer together! Take a moment to check it out and tells us what you think of our new Home using the Comments section below!