Feels Good to Grow!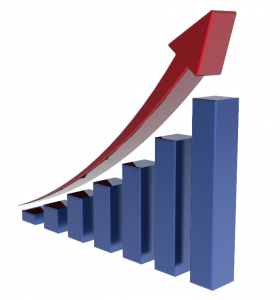 June was a month of growth for us at MyHouseDeals.com. We got more Motivated Seller Leads and Wholesale Deals than in the previous months. What does that mean for you? A 55% increase in available equity for the taking! Here are the numbers…
Motivated Sellers Leads – 304 new leads were added to the website (13% growth over last month!)
WholesaleDeals – 501 new deals were posted to the website (32% growth over last month!)
Followed-Up – 435 deals followed-up on for accuracy and availability
Sold Deals – 345 sold on the website or marked as no longer available
Equity – $40,939,876.00 combined equity of deals and leads posted! (55% increase over last month!)
"How to Use MyHouseDeals.com" – Hosted 2 webinars with over 330 investor registrants. If you haven't participated in one yet, sign up for it at http://www.myhousedeals.com/webinars/how-to/ It's free!
Live Event! – Hosted the 4th edition of our bi-monthly live event in Houston, TX with training sessions, networking, and trade show. It was a day to remember! Houston investors agree — over 600 of them signed up to attend it!
And we're going to keep bringing you MORE deals, MORE networking, MORE training! Stay tuned!…
Until then, happy (and profitable) investing!
The Team at MyHouseDeals.com