Congratulations Amanda!
Hello again fellow investor,
Hope you're having a good week so far. Just wanted to give you an update on one of the goals that I made public on this blog in January. One of them read…
"Fund a scholarship at my old high school – When I was a senior in high school, I remember that there were hardly any local college scholarships available to me and my classmates. I wondered why only two or three out of thousands of alums were willing to give scholarships. Well, it's my turn to step up to the plate! This year, I'll give a scholarship to help someone from my old stomping ground get a good college education."
I'm happy to announce that last month, I followed through on this goal and gave a scholarship in the amount of $750 to the valedictorian of the high school that I attended. It's not much compared to some of the others, but every bit counts!
So who was the lucky, I mean deserving, recipient? Her name is Amanda Kitten, and she's off to study at The University of Dallas. See below for her picture, followed by an amazing list of accomplishments. She's one productive girl! Look for big things out of her in the future.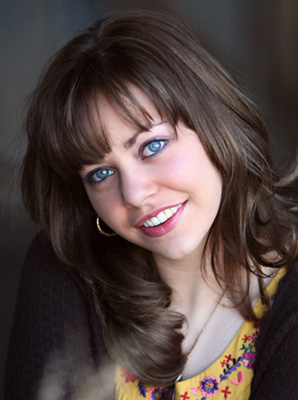 Amanda Kitten, Class of 2009
Organizations/School Activities
Valedictorian (1 out of 163)
National Honor Society, three years
Student Council, four years
Cheerleading, four years
Varsity Volleyball, two years
Junior Varsity volleyball, two years 
Key Club, one year 
School newspaper, one year
Presidents Council, one year
Fellowship of Christian Athletes, one year
International Honor Society of High School Journalists, one year
"Shattered Dreams" planning committee and participant, one year
Junior/senior prom planning committee, one year
Lubbock Volleyball Club off season traveling team, two years
Offices/Positions Held
National Honor Society vice president, senior year
Student Council teacher appreciation chair person, senior year
Student Council historian, junior year
Key Club editor, senior year
Freshman class treasurer
Varsity volleyball team captain, senior year
Junior varsity team captain, sophomore year
Work Experience
The Mud Room (November 2007 – present)
Pottery Painting Studio (about 10 hours per week except during volleyball season)
Job responsibilities include assisting customers in painting pottery, helping customers with design ideas, and handling money at the cash register.
Spraying cotton for local farmers (Summers 2005 and 2006)
Honors/Awards
Second place in editorial writing contest at 2008 University Interscholastic League (UIL) State Meet
State qualifier in UIL editorial writing and ready writing
Regional awards in UIL editorial writing and ready writing for one and two years, respectively
Regional qualifier and multiple district awards in one or more of the following for the past three years: news writing, feature writing, headline writing, editorial writing, and ready writing.
Miss Cooper High School (CHS) nominee (recipient to be announced in May)
Nominated for Young Women Christian Association (YWCA) Women of Excellence Award 
Nominated for Principal's Award (awaiting announcement of recipient)
Recipient of Daughters of the American Revolution (DAR) Good Citizens Award
Nominated to attend Girls' State in 2008
District 1-3A 2008 Outstanding Setter of the Year award in volleyball
Coaches' Most Valuable Player volleyball award senior year
District 2-3A 2007 Newcomer of the Year award in volleyball
Coaches' Newcomer of the Year volleyball award junior year
Individual class awards including: Algebra II, Spanish, and English
Citizenship awards for past three years
National Honor Society homecoming queen nominee
Voted "Most Scholarly" for senior class Who's Who?
Outstanding Performance annual cheerleading award
National Cheerleaders Association (NCA) All-American cheerleading award for two years
Community/Church Involvement
Writing articles for the Lubbock Avalanche-Journal newspaper
New Century Leadership graduate (This is a program that introduces high school juniors to leadership, career, and civic opportunities in the Lubbock community.)
Participation in church youth group, LifeTeen
Attended Steubenville youth conference two years
Volunteer Service
Week long mission trip to San Antonio to work with mentally challenged teens at Mission Road (2006)
Annual church Jamaica volunteer
Mini-cheer camp instructor as fundraiser for the Susan G. Komen Foundation
Susan G. Komen Race for the Cure volunteer
Ringing Salvation Army bell for past two years
Fundraising for and promoting American Diabetes Association
Student Council "Elf Drive" (shopping for Christmas presents for children in needy families)
Teaching at volleyball camps
Working Lubbock-Cooper Lion's Club concession stand at middle school football games
Hobbies/Skills/Talents
Writing, reading, gymnastics, painting pottery, listening to music, running, spending time with family and friends
Wow! Now that's a long list, isn't it? Kind of funny. My list would have read, "played baseball". LOL. Maybe some of you can relate. But regardless of what you did or didn't do in high school, I would like to encourage you to take time to give back to your community, particularly the people and the organizations that helped you become who you are today.
At the end of the day, it's not how much money you make, as almost all hip hop stars and many business executives seem to think. And it's not how much money you keep, as most financial planners would argue. It's how much money you give that matters. Because that's where true joy lies. It's in the giving.
And if you don't have money, time counts just as much, if not more. Whatever resources you have, be generous, and let's all work to make this world a better place.
Until next time, happy (and profitable) investing!
Doug Smith
Real Estate Investor
Founder of MyHouseDeals.com
P.S. Congrats again Amanda! The readers of this blog and I all wish you nothing but the best in college and beyond!