America's Spookiest Houses: Top 10 Most Haunted Houses in the U.S.
Every town has one…
That house at the the end of the street that looks mostly normal but has something a little off-putting about it…
That house you avoid walking past because doing so gives you goosebumps…
I'm sure you know what we're talking about: Haunted houses.
They're a staple of American urban legend, and people love to hear the stories behind these houses that make their hair stand on end.
We put together a list of America's spookiest haunted houses, complete with ghosts, murder stories, and paranormal activity, guaranteed to leave you feeling a little spooked! Check them out below (if you dare)!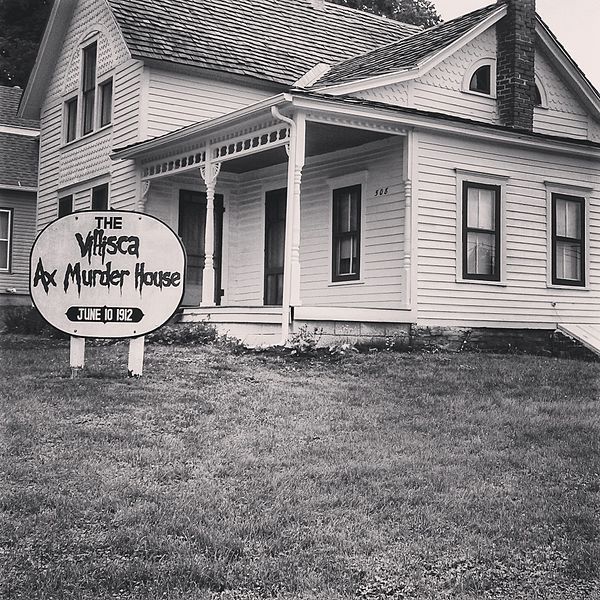 In the small Iowa town of Villisca there's a little white house tucked into a residential neighborhood. But there's something different about this home that sets it apart from the rest of the street…
It's known as the Axe Murder House. You'll notice that the windows and doors are closed tightly shut and there's still an outhouse in the backyard. Eight people were slaughtered in the home back in 1912…and the killer was never caught.
The scary part is that there wasn't enough evidence left behind to uncover the identity of the murderer—other than an axe left at the scene of the crime (hence the name). If you visit the house today you may hear sounds of children laughing, objects transporting by themselves, and lights switching on and off… Needless to say this house is more than just a little creepy.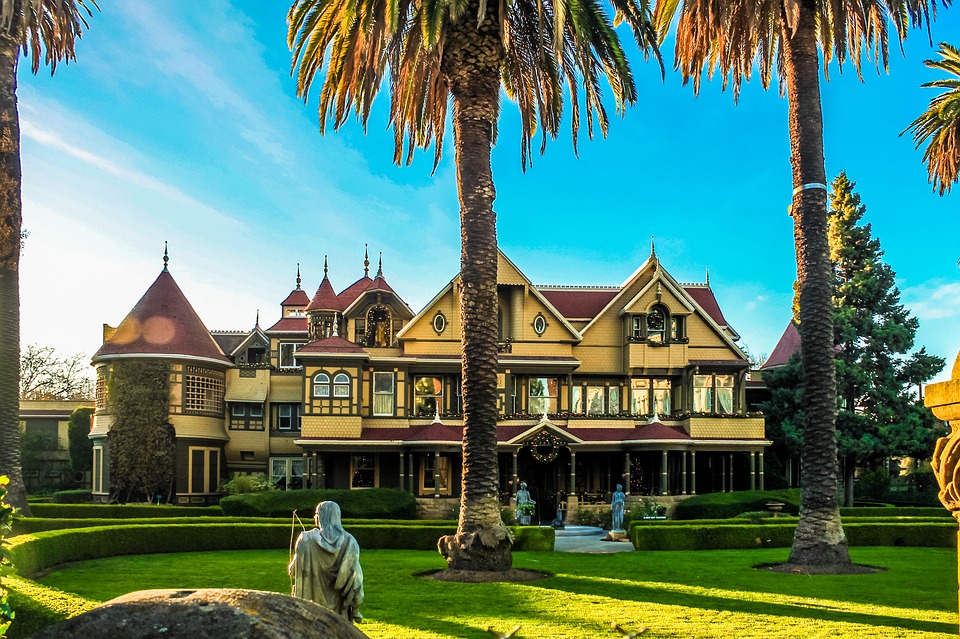 Even though the original owner of this mansion died many years ago, it's still occupied…by ghosts…
Oliver Winchester made a huge fortune from sales of his famed Winchester rifles, then suddenly passed away. After his death his wife Sarah inherited his fortune and used it to buy a mansion out west. Before she moved, Sarah talked to a psychic who told her to make a home for the ghosts of everyone killed by a Winchester rifle.
Sarah listened and made a complex labyrinth of rooms and chambers in her new home to accommodate all of the spirits. She continued to do this for years, making sure that all the ghosts had somewhere to go.
The house is open for tours where you might encounter one of the spirits, who are said to still occupy the mansion today. A movie is even being made about this super creepy story!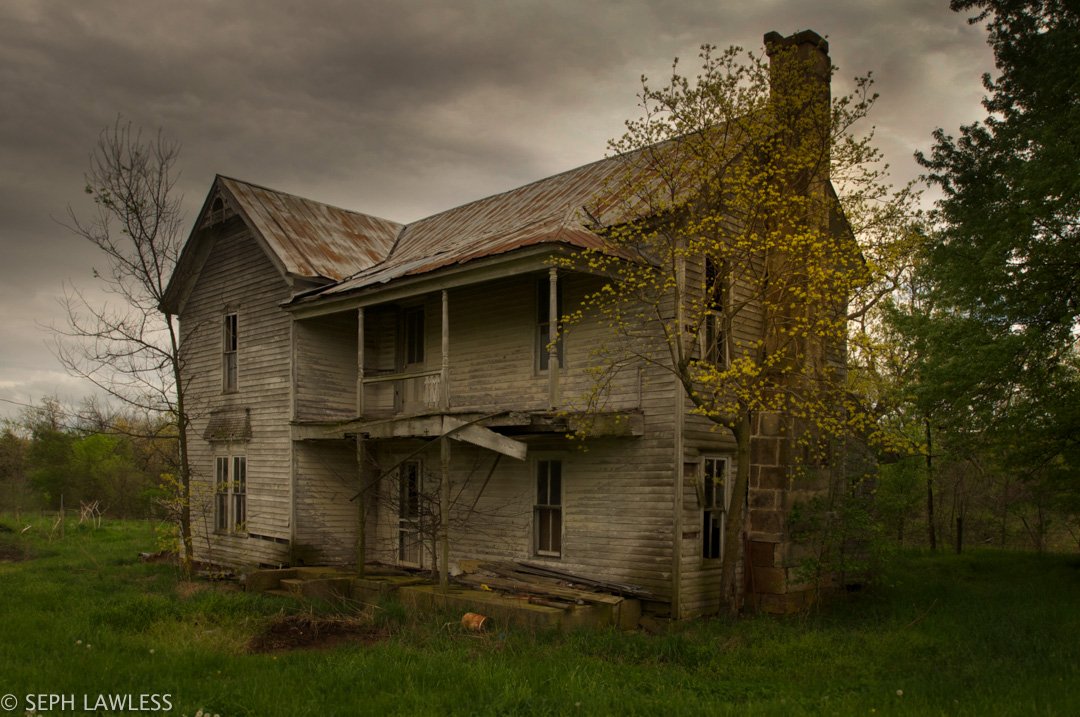 #3 Texarkana, Arkansas
With just one look at this house you can tell some dark things went on within its walls…
The "Phantom Killer," who menaced the town of Texarkana, supposedly took his victims to this house in the 1900's. An unidentified person would prey on innocent people during the night, and the murders became known as the "Moonlight Killings".
These murders still remain unsolved, and local legend says the spirit of the Phantom Killer continues to haunt the house under the moonlight.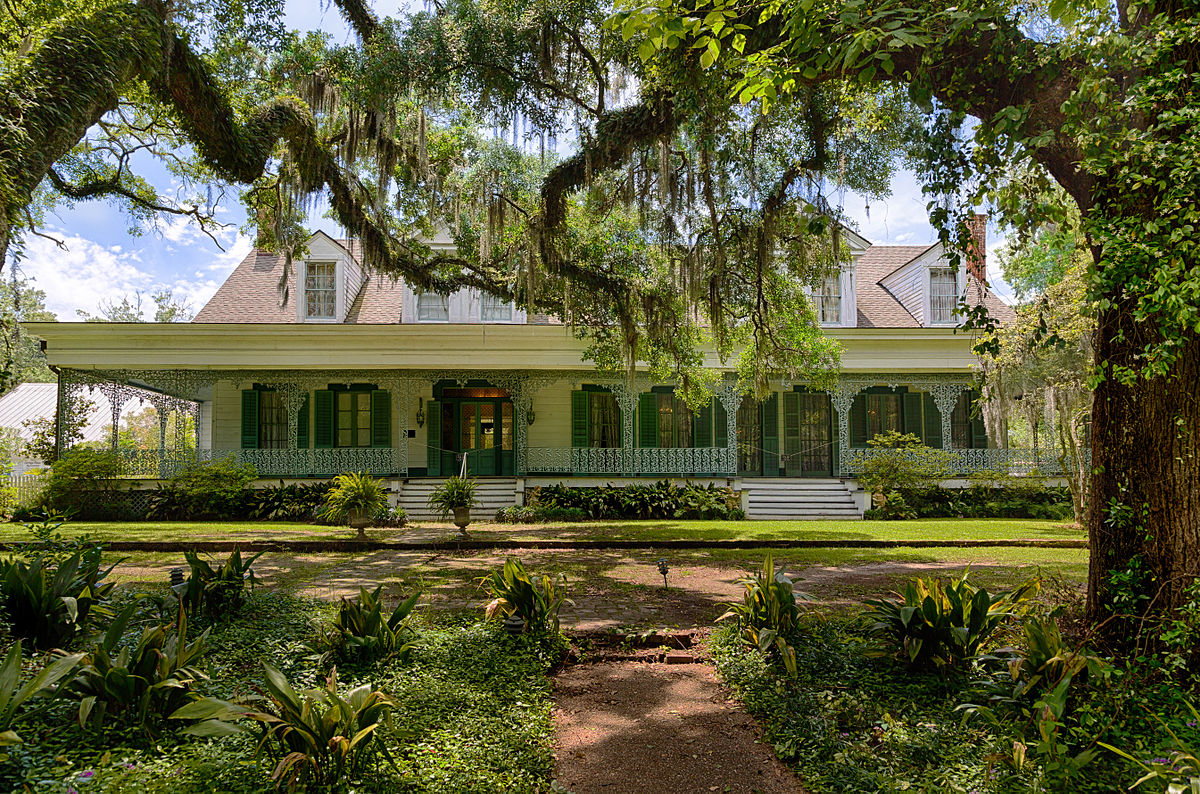 When you first look at this plantation home you might get a sense of peace and tranquility. But don't let that fool you…
Located in one of America's most haunted cities, the Myrtles Plantation is home to more than 12 ghosts. The home is said to have been built over an Indian burial ground, which might explain the presence of the spirits that linger on its premises at night.
The most famous of the ghosts is a former slave who wanders around the plantation at night. Her name is Chloe and she killed the wife and two daughters of the house's former owner. There are even reports of guests seeing Chloe in the background of their photos!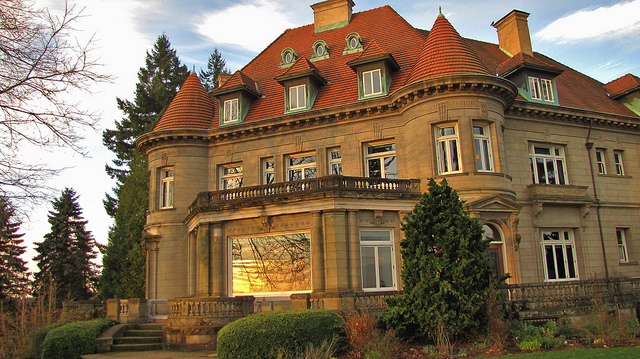 The Pittock Mansion sits in beautiful Portland, Oregon, but has some pretty chilling secrets within. Pioneers Henry and Georgiana Pittock built their dream house in 1914 and apparently never left…
They died just a few years after moving into their new home and their spirits are said to still occupy the mansion. Strange occurrences, like objects moving by themselves, have been reported by visitors.
Sounds like the Pittocks loved their home so much that they decided to stay there for eternity…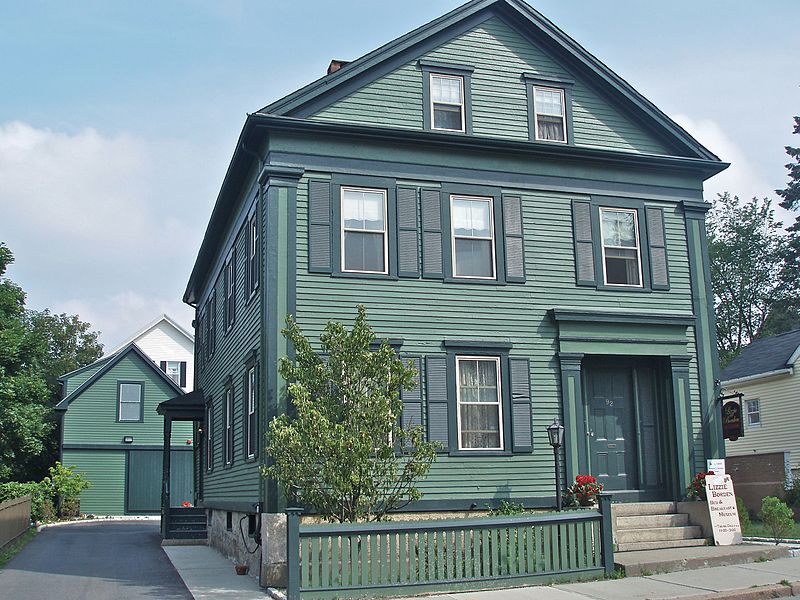 Lizzie Borden lived with her father and stepmother in "The Lizzie Borden House" until age 32. She was never married and is said to have been unhappy about living with her family. Coincidentally, her parents were brutally murdered inside their home…
Lizzie became the top suspect for the killings because everyone knew how she felt about living with her parents, but she was never convicted of these horrific crimes. The house is a popular spot for thrill-seekers who want a truly chilling experience, because you can still hear the Bordens' ghosts throughout the night.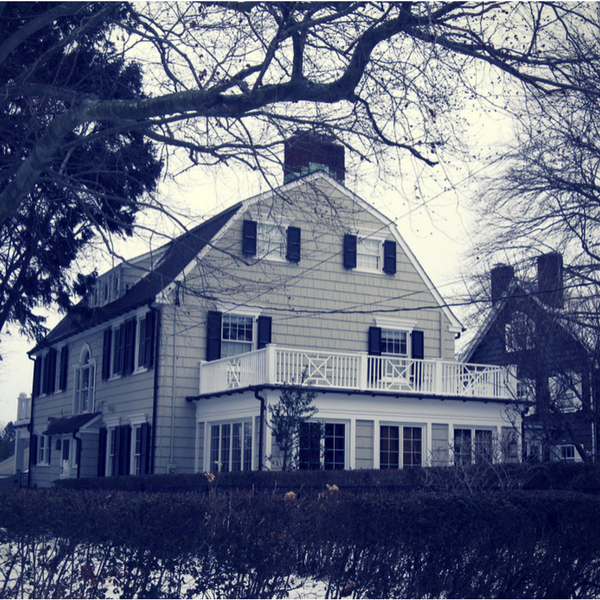 #7 Amityville Horror House, Amityville, New York
In 1972 Ronald DeFeo, Jr. killed 6 of his family members in this house, and then it was bought by another family. The new owners claimed it was possessed and reported a number of frightening events a spirit in the house was causing.
The family tried to exorcise the spirit but were unsuccessful and ended up leaving the house soon after they had first moved in. There have been multiple different owners since then, and the house was actually put up for sale again recently.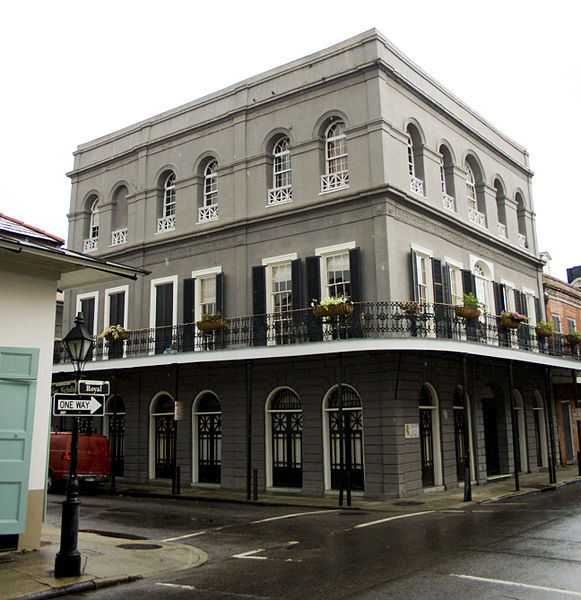 #8 LaLaurie Mansion, New Orleans, Louisiana
Madame Marie Delphine LaLaurie lived in this huge mansion in the 19th century where she and her guests indulged in fine food and drinks. One night police came to the mansion to respond to a fire and found numerous slave bodies in LaLaurie's attic.
Many assume that Madame LaLaurie tortured her slaves, and that one of them set the fire to bring attention to their terrible conditions. Madame LaLaurie fled New Orleans after the event to escape arrest.
There have been reports of paranormal activity within the house for the past 200 years and the mansion is no longer occupied.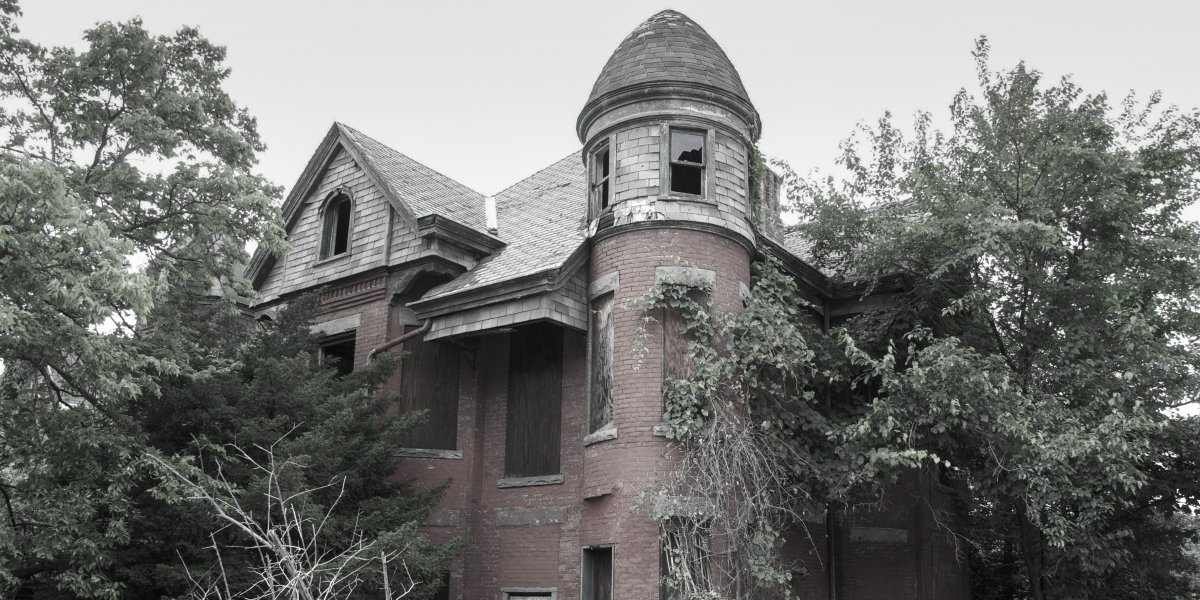 #9 Bailey Mansion, Hartford, Connecticut
The story behind the haunting of this house is unknown, but members of its neighborhood are said to go out of their way to avoid directly passing it. Some say they've even heard strange thumping noises come from the home.
This now-abandoned creepy mansion actually inspired the house in the first season of "American Horror Story."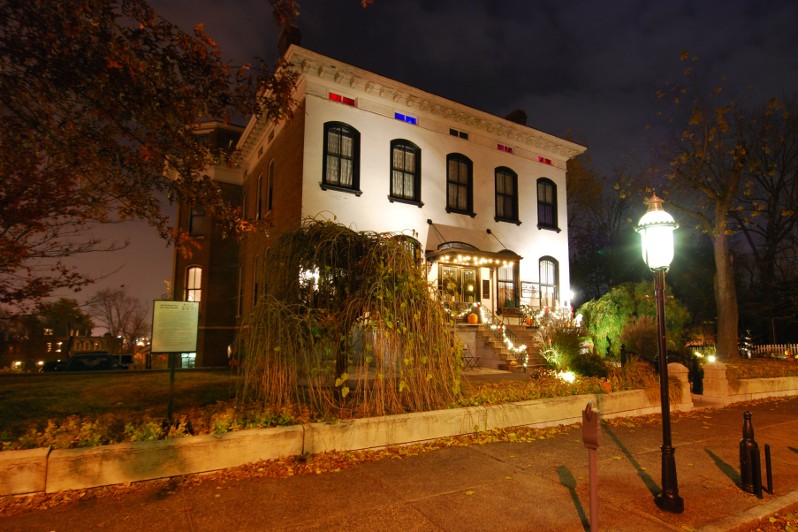 #10 Lemp Mansion, St. Louis, Missouri
This massive structure is in fact a home of 33 rooms. The Lemp family purchased it after amassing a large fortune with their brewery. Nonetheless, the once successful family ended up experiencing a series of tragedies that left this house haunted forever…
It all started with the mysterious death of Frederick Lemp, the heir to the Lemp fortune. Once he died, there were 4 suicides in the family that all occurred within the Lemp mansion.
The mansion was eventually sold and turned into a boarding school. Students reported hearing a ghost in the attic and seeing other spirits running up the stairs. Now the mansion is a historic site open for ghost-hunting tours and a haunted history tour.
As you can see, America surely has its share of haunted houses. You just never know what may have happened in that creepy house at the end of your street.
What haunted houses did we miss in our top 10 list? Let us know in the comments below…