The Top Zip Codes for Investment Property in Your Area [2018 2nd Quarter]
The numbers are out! We are thrilled to release a list of the most popular zip codes for wholesale deals from April to June of 2018.
If you do your own marketing to find potential investment properties, target properties in these zip codes since they are more likely to have motivated sellers and/or properties needing repair. Both of these conditions can lead to greater discounts and profits for investors like you.
We have compiled this data from thousands of wholesale deals that were posted to our website this past quarter.
To view a summarized report containing the top 5 zip codes for each market area, visit this page.
Keep reading for the breakdown of hot investment areas and the zip codes where we saw the highest levels of deals activity during this past quarter.

The Big Picture:
Here is a percentage breakdown of the types of properties we currently have on the site.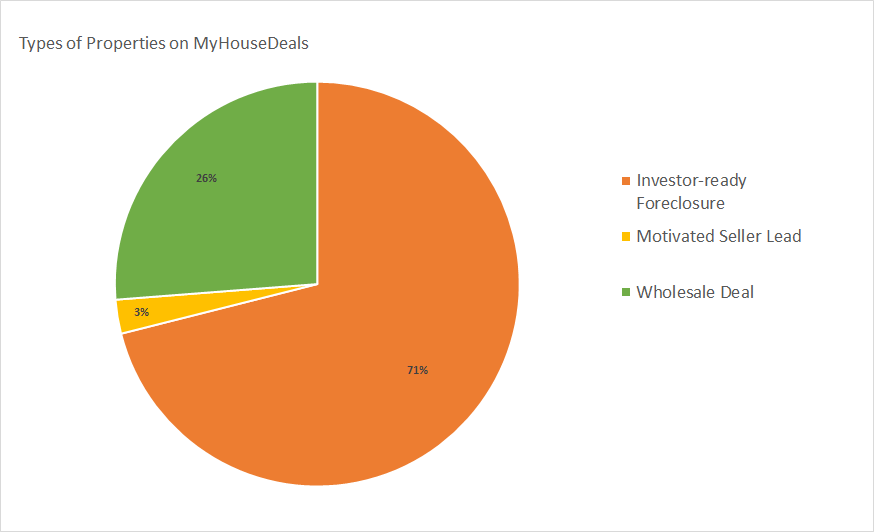 If you want to view a specific type of property deal, select only the property types you want to see in your search parameters.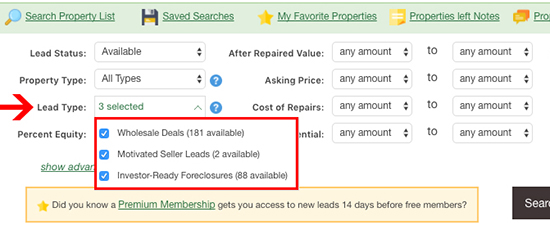 Click here for a detailed article about how to perform searches for properties on MyHouseDeals.  
Last year we announced a new type of property deal: investor-ready foreclosures. To find out more about the new type of property, read this. Here's a quick a re-cap:
Foreclosure auctions can be a waste of time, especially for new investors. That's why we never bothered with offering foreclosures on our site. But…what about the properties that didn't sell at auction? The banks want to sell these properties quickly in order to recoup their loss. We see a huge opportunity in those properties. We call these deals investor-ready foreclosures.
There are too many markets to list, so here is a breakdown of where these deals can be found by state. (Click image to expand.)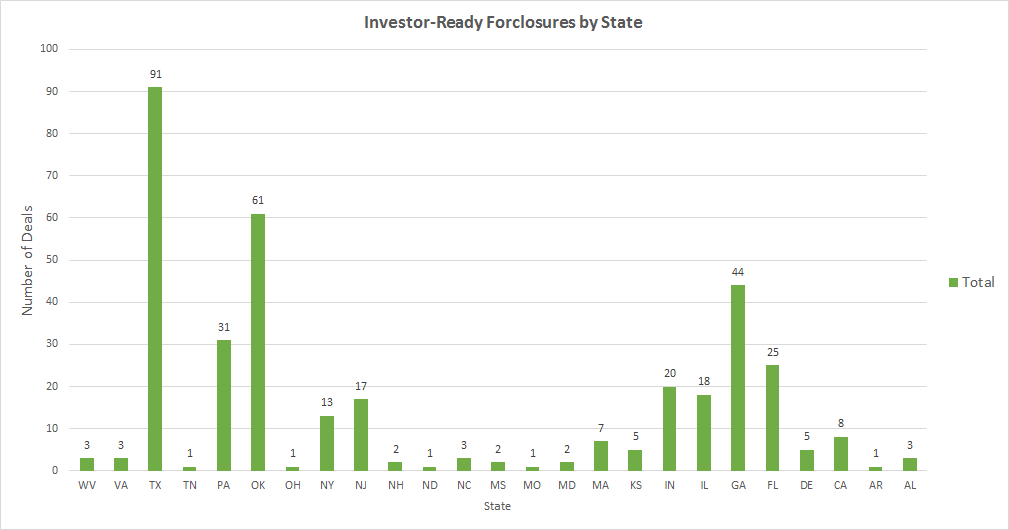 The top 5 market areas for wholesale property deals include:
Houston

 DFW

Washington DC

 Atlanta

 South Florida
Here is the exact number of deals per market area: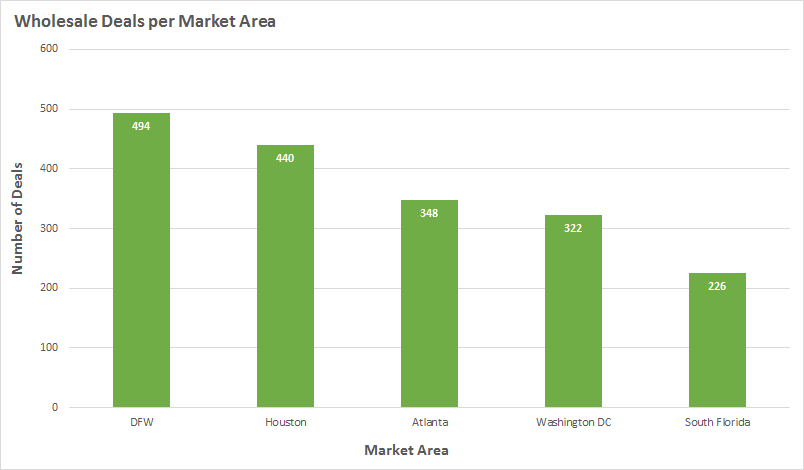 Wholesale Deal Activity per Market Area:
These maps are a little more interesting! You can see the HOT areas (and the not so hot areas) in each city. These are our top 20 markets (in order from the greatest amount of deals to least)!
Looking for a specific market? Click on the links below to jump directly to your area.
Houston
Dallas/Fort-Worth
Washington, DC
Atlanta
South Florida
Central Texas
Orlando/Daytona Beach/Melbourne
Tampa Bay
Philadelphia
Detroit
New York/Tri-State Area
Chicago
Pittsburgh
Los Angeles
Phoenix
Indianapolis
Charlotte
Las Vegas
Denver
Cleveland
#1 Houston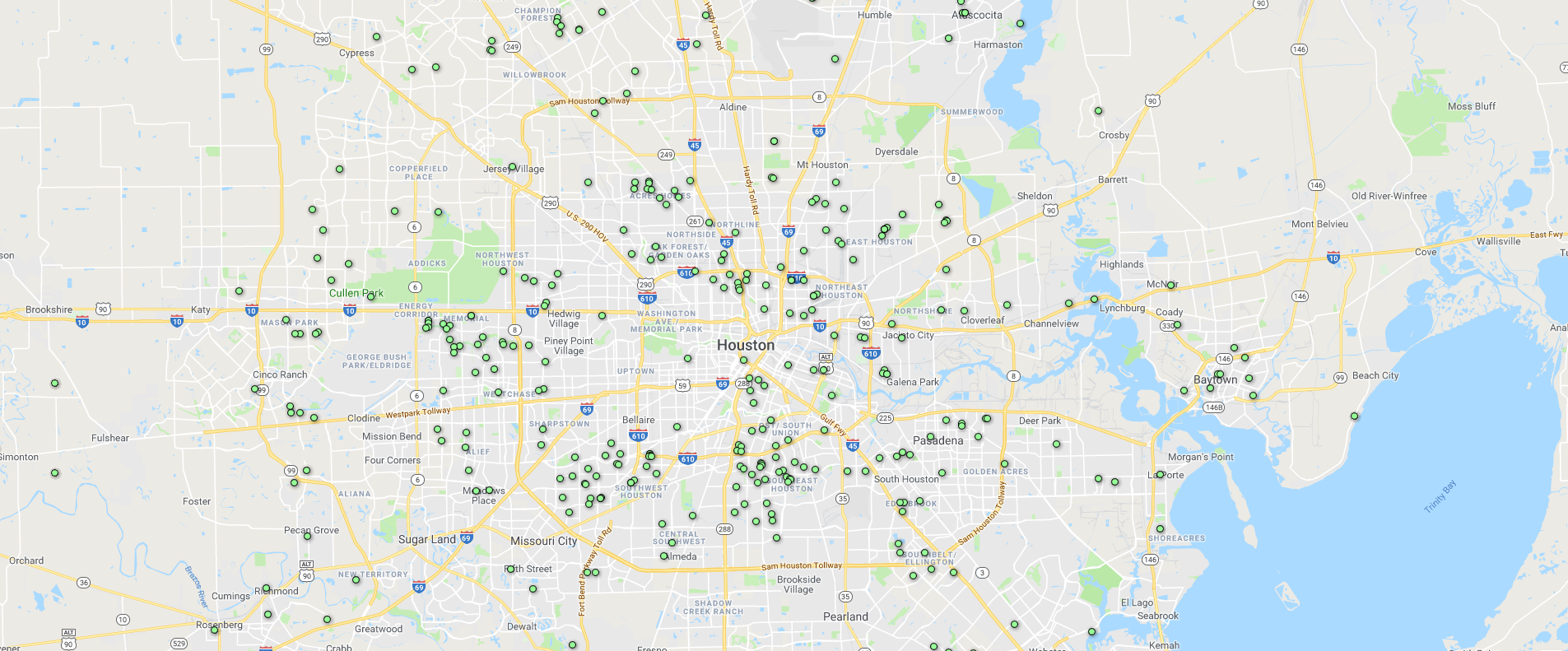 77096

77079

77088

77051

77035
#2 Dallas/Fort-Worth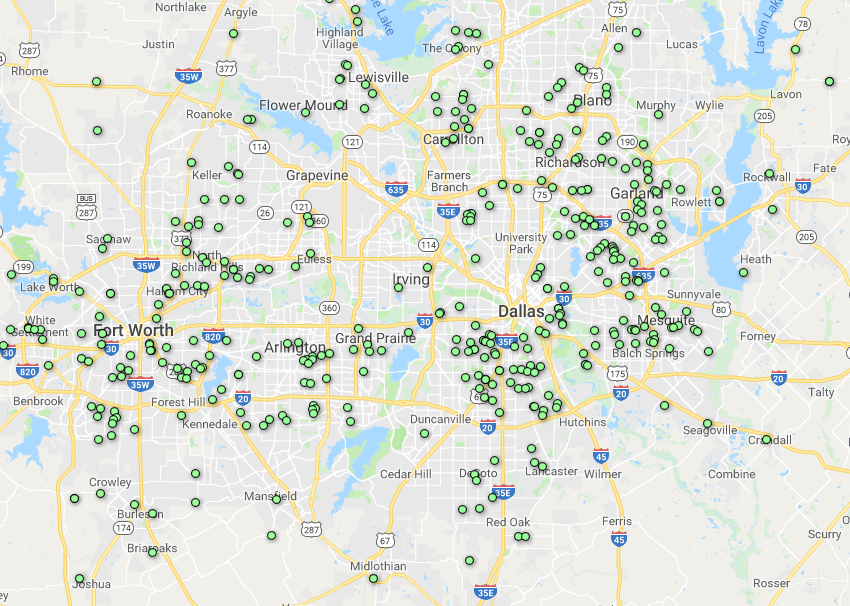 75069

75216

75149

75224

75040
#3 Washington, DC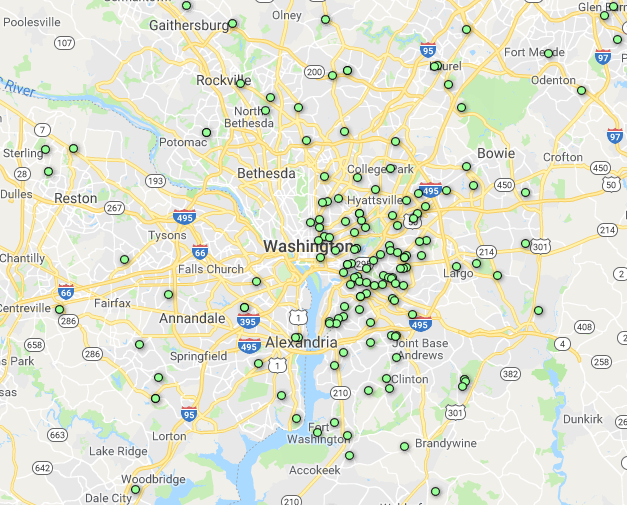 21213
20743
21217
21229
21230
#4 Atl
anta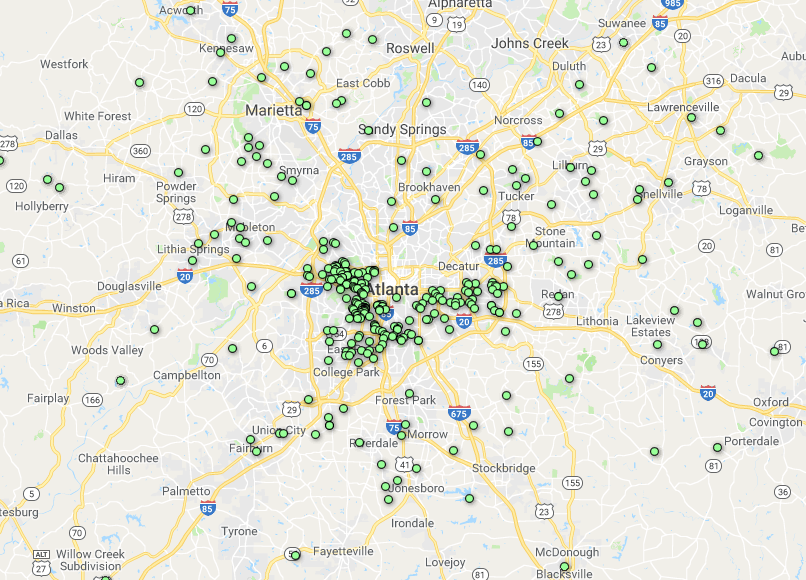 30310

30318

30314

30316

30032
#5 South Florida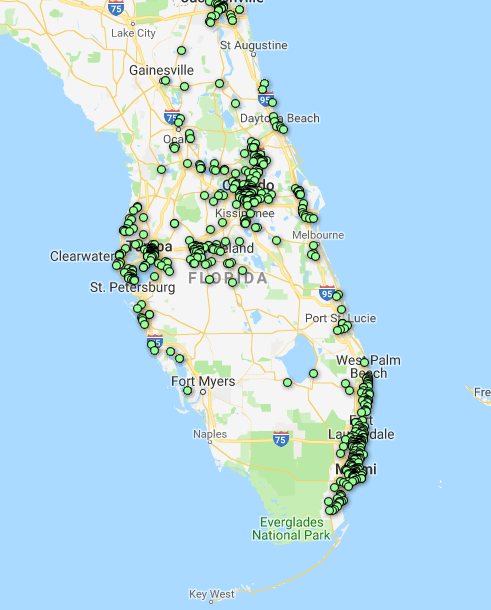 33311

33023

33312

33462

33142
#6 Central Texas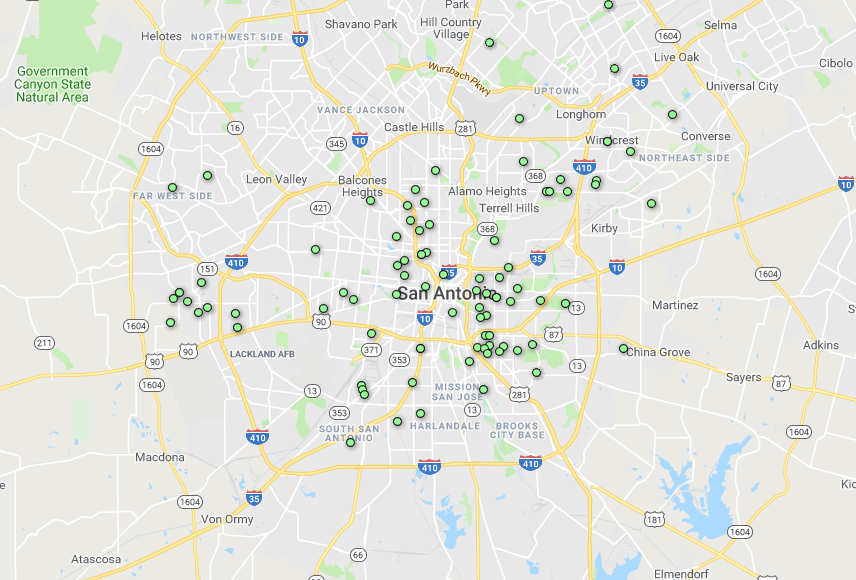 78210

78201

78202

78218

78245
#7 Orlando/Daytona Beach/Melbourne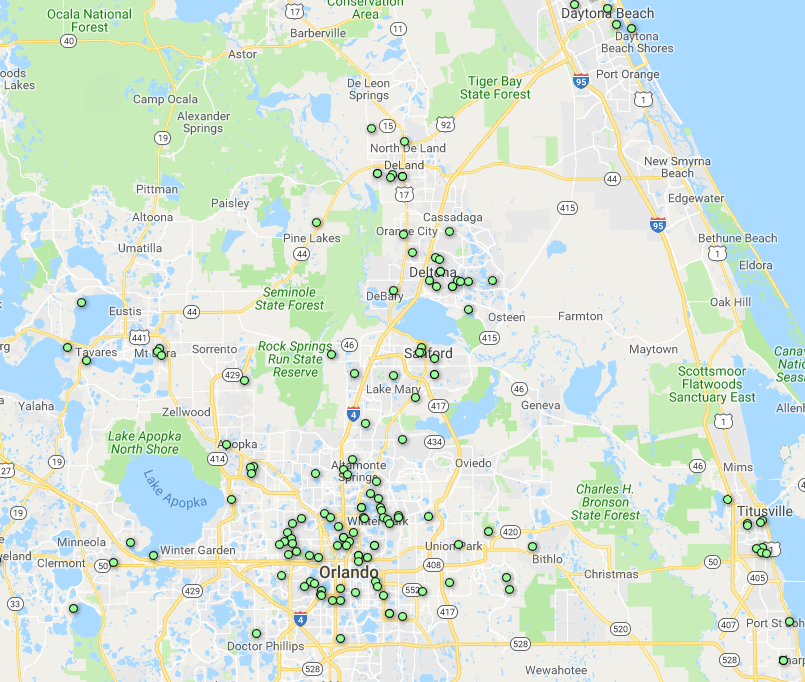 32725
32808
32789
32780
32720
#8 Tampa Bay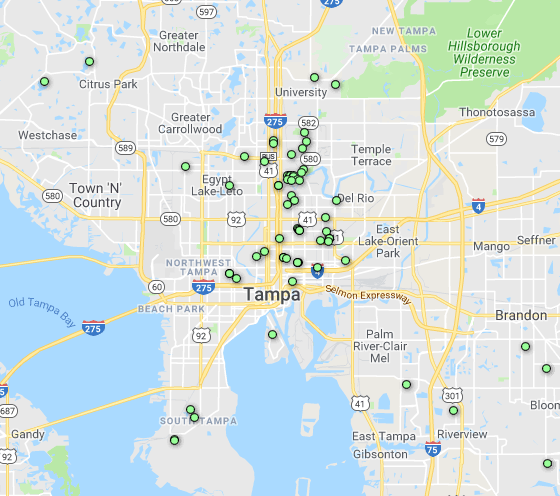 33604
33610
33605
33801
33612
#9 Philadelphia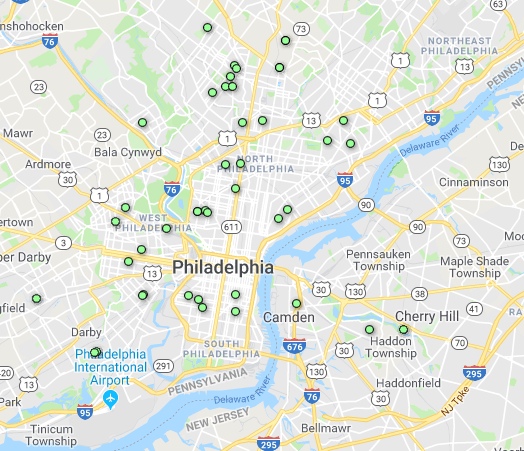 19121

19139

19138

19103

19122

#10 Detroit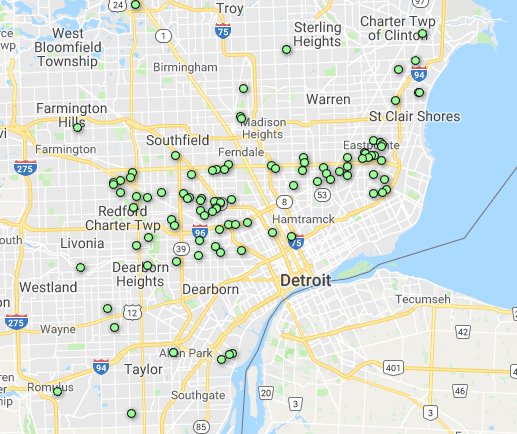 48021

48235

48238

48234

48240
#11 New York/Tri-State Area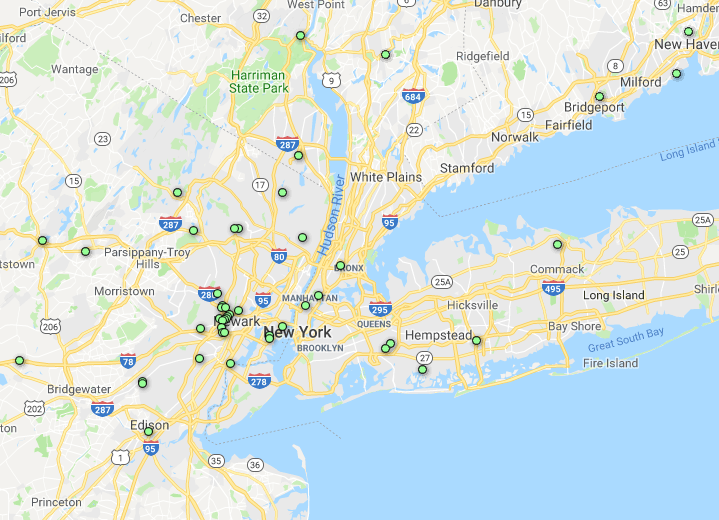 7017

7104

7060

7305

7112
#12 Chicago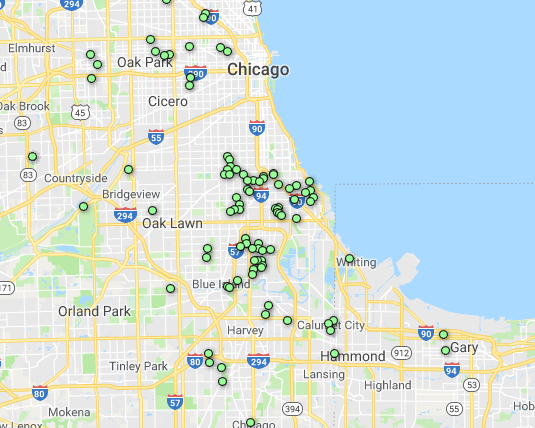 60628

60619

60620

60636

60621
#13 Pittsburgh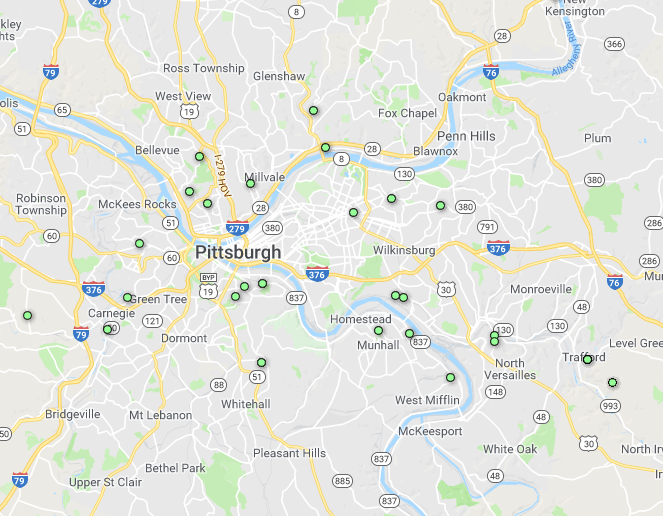 15085
15227
15106
15214
15210
#14 Los Angeles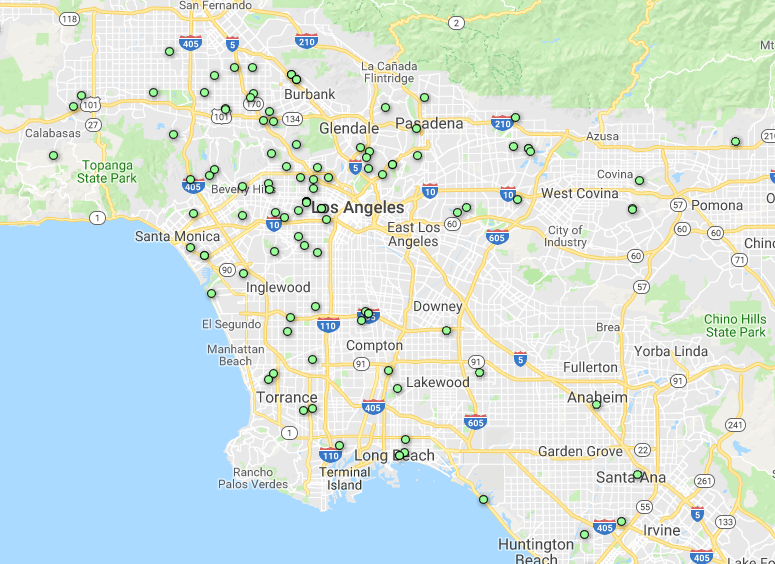 90005

91504

91006

90059

90006
#15 Phoenix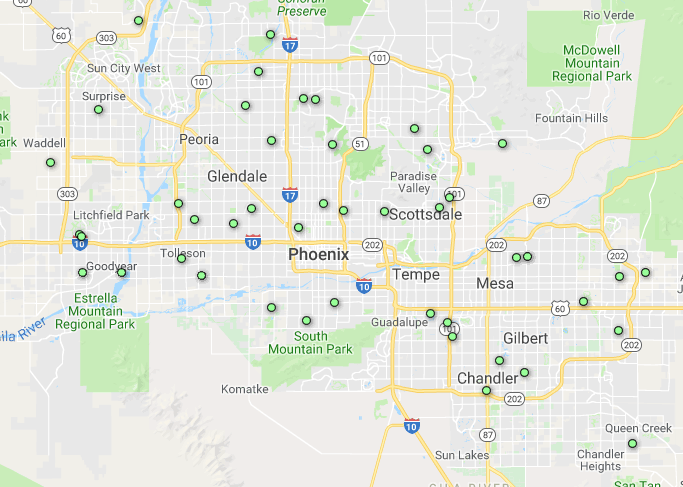 85225
85308
85250
85207
85023
#16 Indianapolis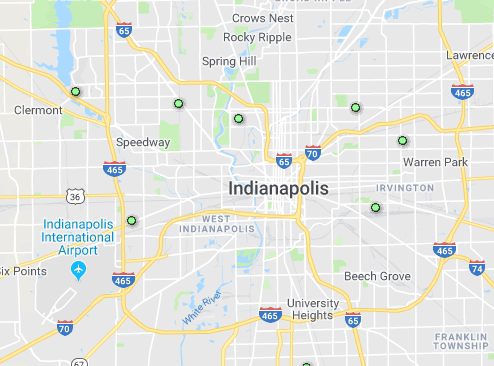 46902
46218
47280
46241
46148
#17 Charlotte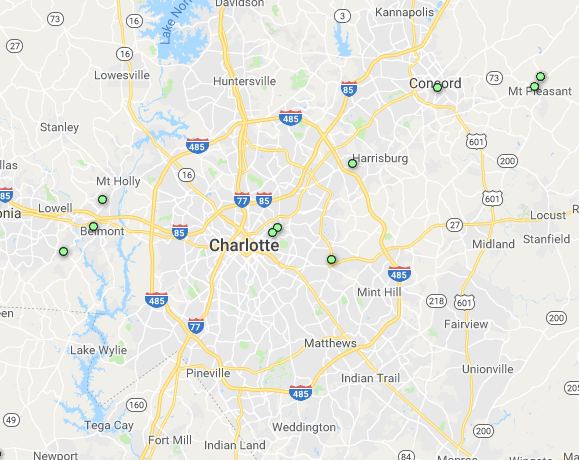 28012
29745
28205
28025
28650
#18 Las Vegas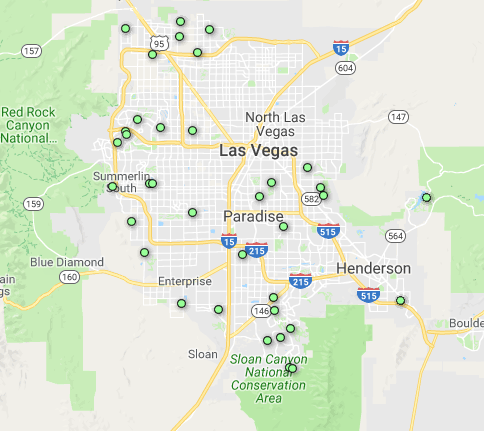 89131
89144
89044
89052
89117
#19 Denver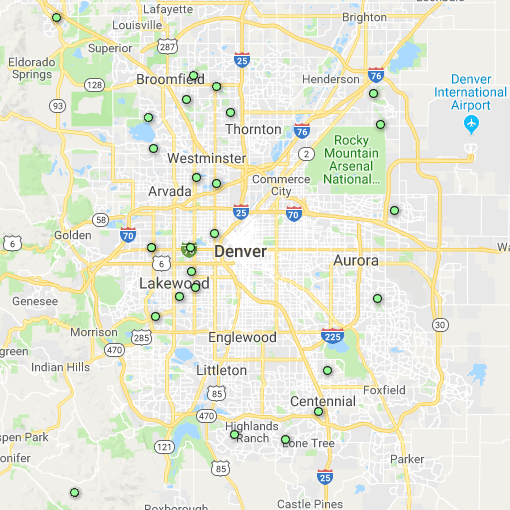 80215
80234
80226
80020
80022
#20 Cleveland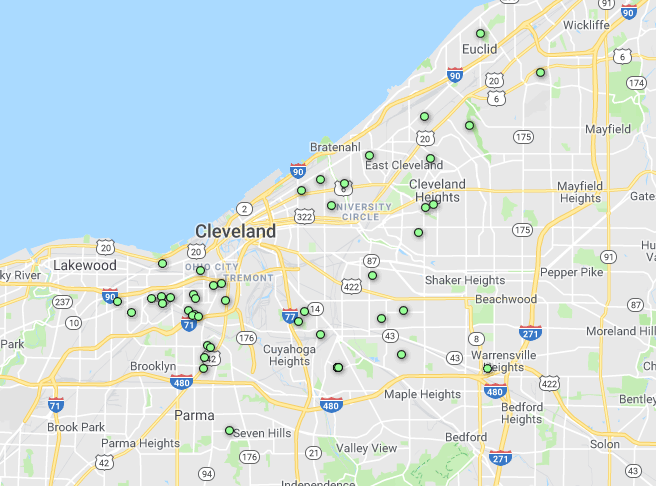 44102
44125
44109
44105
44118
Average ARV per Market Area
Lastly, the average ARV for these 20 top market areas is summarized below: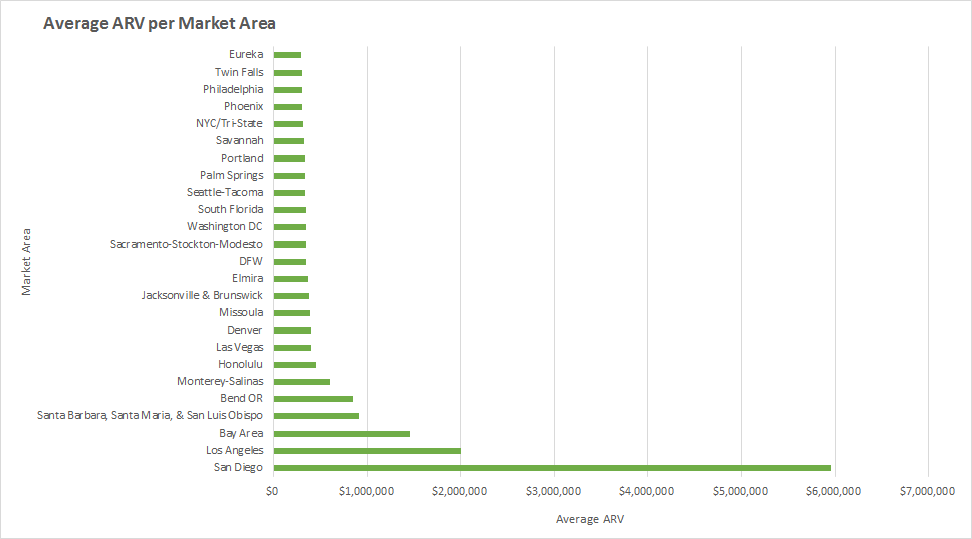 Are you surprised by the zip codes on this list? Share your thoughts below…
To view a summarized report containing the top 5 zip codes for each market area, visit this page