One Market Crash + Two Hurricanes = Kory's Success!
Kory's near-death experience completely changed his perception about life and real estate investing…
To begin with, he believes that simple values like kindness, honesty, and staying focused make a lot of difference in closing the best deals.
He shared with us how he found the motivation to get back into real estate investing after experiencing not one, but TWO hurricanes and dealing with a health condition.
Listen to our conversation with Kory to hear more about his simple real estate strategy, the deal he found on MyHouseDeals and his tips for new investors plus…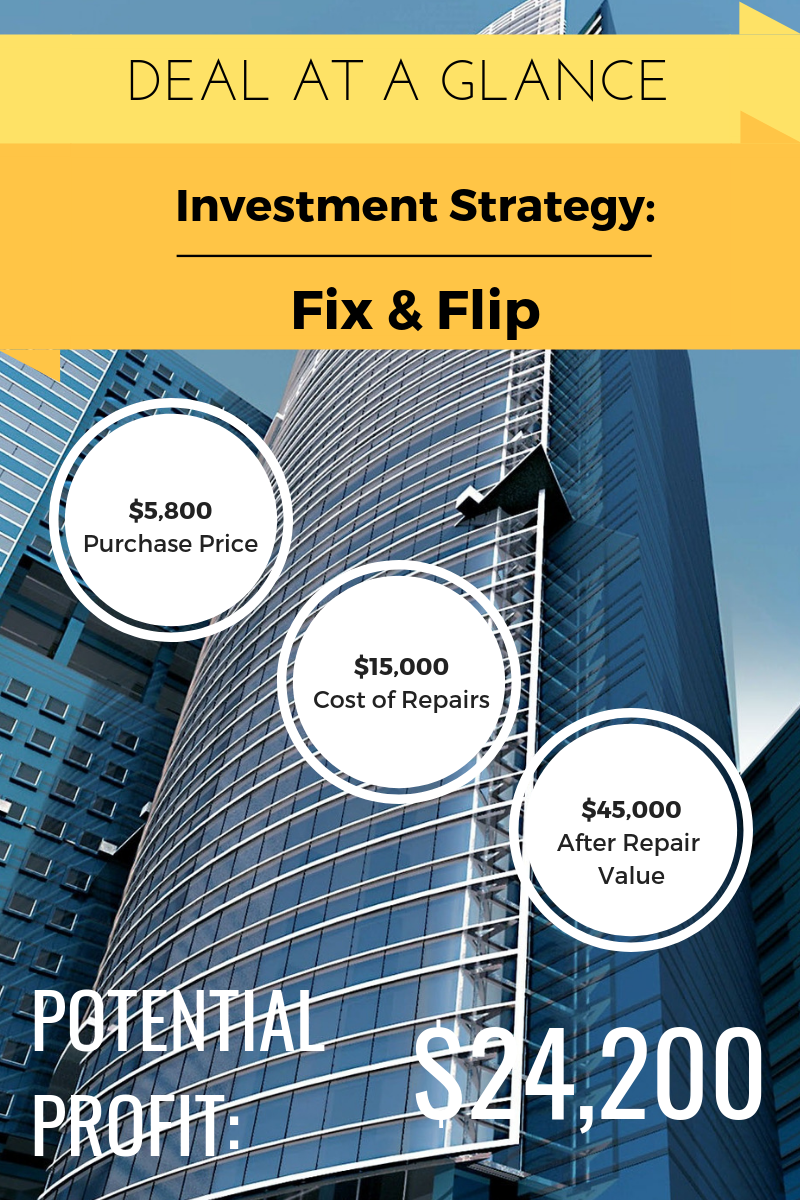 How to get wholesale deals sold fast
How to help people with bad credit buy a house
Best strategies for new investors
NOTE: Kory is a premium member, he received a FULL refund of his upfront membership fee for simply doing a deal! Find out more about our premium membership here.

Tell me about yourself…
How did you become interested in real estate investing?
I have always been interested in real estate…
I was a mortgage broker for 10 years in Florida. Then, the two hurricanes happened and wiped everything out.
Just as I was rebuilding, the bubble hit and I fell out for a while. Then in 2015, I was sick of my job and got back into real estate.
How did you educate yourself on wholesaling?
I went to different boot camps and learned over the weekends. I got enough wholesaling information to get me started. It was worth attending!
How did you get your first deal?
I bought a software program where you could find vacant houses. So, I sent out letters and got a reply from someone who had inherited SIX houses.
I had no money, so I got it under contract for a dollar.
It took a while to sell it because I got stuck trying to find a buyer. Later, I found out that as an investor you are supposed to have your buyers list before getting the property.
Fortunately, I met someone who loved rural properties and wanted to add the property to his portfolio. I made just a thousand dollars. But, I was so happy to close it.
Did you start over at that point?
Yes. After my mother-in-law died, I went to go take care of all her belongings.
When we were moving the things, I scraped my leg. Later I got a rash and in about 30 days, I put on 30 pounds! I didn't understand it because I eat healthily and exercise.
So one day, I went to visit my father-in-law and I collapsed. It turns out I had a staph infection. It shut down my liver. As a result of that, I was in a coma for some weeks.
When I came out of the coma, I couldn't talk or move my arms and legs. I had to learn to talk and walk again.
It threw a whole different perspective on life. I lost the big deal I was working on, which was worth a few hundred thousand dollars. But I found inspiration from my two little kids. I knew I couldn't let situations like this beat me down.
Right now, I am fine and happy with where I am at.
How did that experience change your perspective on investing?
It completely changed it. I have more time and I am more grateful. I believe I'm happier on the inside.
Generally speaking, people aren't happy because they focus on all the bad and fail to appreciate all the good.
What's next from this point?
I would like to get into commercial properties. I am taking some online courses on hotel acquisitions to get a little more knowledge. Hopefully, I can get a certificate in it.
What are some of the biggest lessons you've learned so far?
Real estate investing gives you an opportunity to meet many people (in many situations). And help them out.
I know people don't think such of wholesalers. But that's false because someone with the big fat wallet wants a property to fix up and make a profit. And then, he wants to sell it to someone who wants a house. The person buying is getting a 'nice brand-new house'.
He didn't have to look for it, you did. Someone else fixed it and sold to the next. So, it does good in the long run!

In what ways has real estate investing enabled you to help people?
I line up people with bad credit who can't get into a home. I know investors that do not look at credit scores. They want an initial down payment and monthly payments.
For example, I helped this young couple. Their credit was terrible, and they have had a bankruptcy. The banks and everyone turned them down. All they did was to put money down.
Now, they have fixed the place and are taking pride in it: Homeownership.
The last I heard from them was that they have almost paid it off.
What advice do you have for new investors?
Well, the first thing I would say is not to be afraid.
The problem at the beginning is fear. Fear of what to offer, or fear of making a mistake. It doesn't matter if you make mistakes.
The second is that no one will steal your deal if you have a contract on it. I was nervous at first. I didn't want to show certain people my deal because I was afraid of losing it to them.
By all means be honest. It is okay to let them know you are a new investor. Most times, people can see that you are faking it.
In conclusion, stay focused and have a great work ethic. The money will be down the road. Do not focus on the money.
The Recap.
Korey loves real estate investing because it gives him the opportunity to help people.
He shared an inspiring personal story of how his struggles and health helped him have a different perspective on life and real estate investing.
He believes new investors should stay focused, bold to get on deals and not assume the worst about people.
And lastly, he believes that people will be honest with you if you are honest.