100 Deals in 15 Years [Sunny's Investing Strategy]
Sunny has done over 100 real estate investment deals in 15 years…
At first, she started off as a real estate agent, looking for investment properties for investor buyers. She realized there was much more money she could make off doing real estate investing instead of just collecting a commission fee.
That was the point where she jumped into real estate investing with both feet.
She does both flips and rentals depending on the deal and she gave us a lot of great advice.
She talked about how being a realtor helps her to find more accurate comps quickly for her properties. Sunny also gave us some advice on how investors (who aren't realtors) can find accurate comps.
She mentioned a really interesting strategy and talked about why and when she would use a credit card on an investment property deal.
Listen to our conversation with Sunny to hear more about her investing experiences, the deal she found on 'MyHouseDeals' and her tips for new investors plus…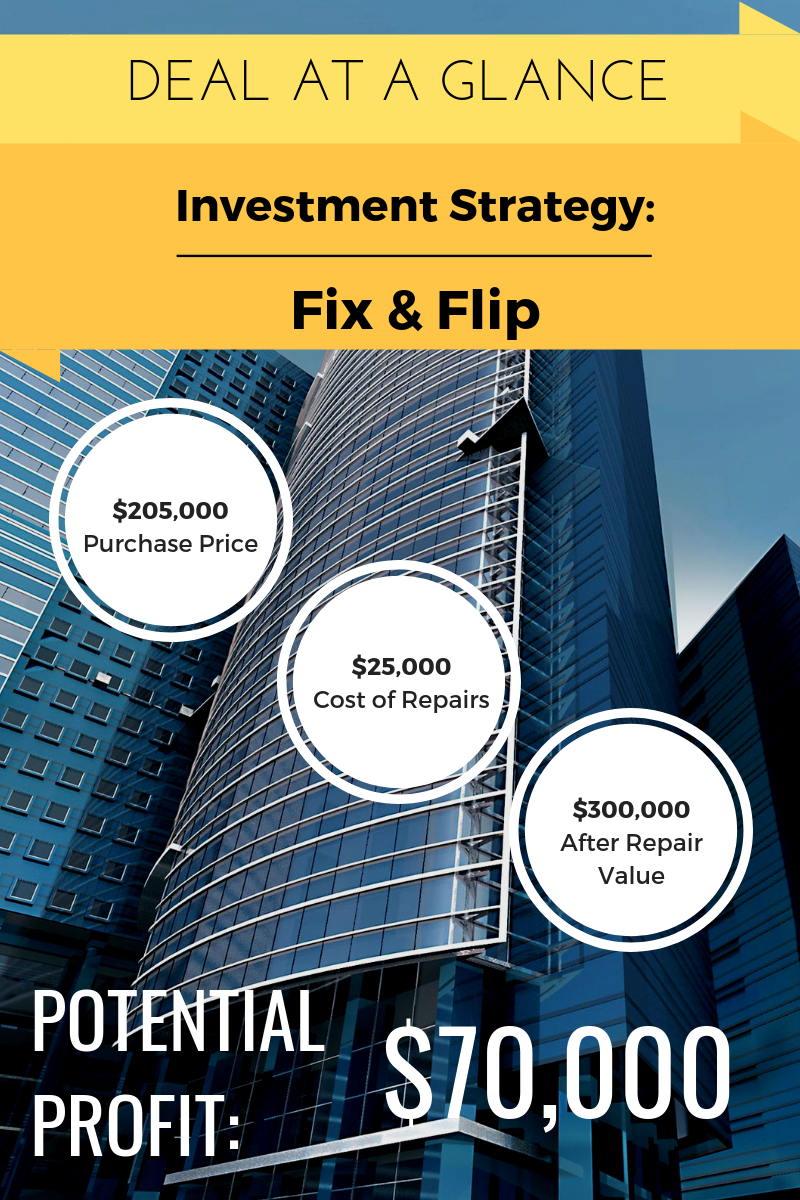 MyHouseDeals.com Success Stories
How to find accurate comps quickly
Best project management strategies for rehab and rental projects
How to combine different financing options to reduce risk and increase net gains
NOTE: Sunny is a premium member, she received a FULL refund of her upfront membership fee for simply doing a deal! Find out more about our premium membership here.

Tell me a little about yourself…
What made you interested in real estate investing?
When I started 15 years ago, I was just a real estate agent. Initially, I would show a house to my clients, but none of them would commit to it. At some point, I decided to buy the property myself, do some rehab and resell.
I made much more money doing that than from the commissions as a realtor.
How did your real estate career help you in your investing career?
As a realtor, I could determine the value of a property quicker than other investors who do not have a real estate license. As a realtor, the license did not help me make more deals.
What are some things to look for when finding comps values?
I would advise checking Zillow, Redfin or Google to find comp values. Personally, I use CRMs to determine the value. But generally, I still think that the realtor has a better source to determine the value than the regular investors.
Are you focused on 'fix and flips' or rentals?
Actually, if we find a property with good rental market value, we will fix and put the tenants there. We consider the best profitable options. In some cases, instead of renting, we fix and flip.
I currently live in Orange County. I will buy anything within a one-hour drive.
What were you looking for in the deals on MyHouseDeals?
Originally, we were looking for deals to buy. I searched in a number of websites. MyHouseDeals had the best deals.
This deal was a 50 minutes drive from where I was. At the time the projected value was $300k. As we speak, we have people asking for $205k which is okay for a start.
We closed this deal with the wholesaler within one week.

How did you finance the deal?
For the first deal, we used cash 100%. We also use hard money lenders and credit cards in some situations if we do not have enough cash. But, I always prefer using cash instead of hard money lenders.
Do you have any financial advice for new investors?
If you have a good credit score, I will advise you to use a credit card. They give you a 0% interest credit for 12 months or 14 months. They can also give you a check that can be used at your convenience at 3% interest for 12 months or 14 months.
How far have you gone in this deal?
We are in the rehab already. We closed this deal two or three weeks ago. My business partner said this house should sell easily at $300k.
Were there any surprises through the entire process?
Yes. The area has a lot of homeless people that steal things. Our contractor called one day and told us that some materials and equipment valued about $3k was stolen. They broke into the locked windows and doors and made away with the items. I have not reported to the insurance company, but I will.
How many deals have you done so far?
I've done over 100. I have been investing for 15 years.
Why did you decide to have business partners?
I have financial partners and a manager. My financial partners get the money, while my manager supervises the rehabs. The manager handles the entire rehab process while I deal with the financial partners.
For the financial partners, they get a net profit between 25% to 40%.
Why did you decide to use a partner instead of private money?
The private money lending process needs appraisals and underwriting. This can take up to 14-21 days. But with the partners, we close the agreements in 3 or 5 days. Sometimes, even quicker than that.
What advice do you have for new investors?
I would say just get started. After you do a deal you and get some money, you have some confidence and can do the next deal. I made $30k profit in my very first deal.
As a real estate agent, I could only make 3% which is $3k that would still be split with my company. With this, I made $30k working as an investor.
There's a lot more risk involved in investing, but I think it makes a lot of sense to have to invest as a part of your real estate career, even if you don't want to do it full-time.
The Recap.
Sunny started off as a real estate agent and then realized she could make a lot more money as an investor.
As a real estate agent, she got a deal and found it hard to get anyone to commit to it. She then decided to buy the deal for herself. She made over $30k on that deal, which was a lot better than making $3k on a deal as an agent.
She also gave helpful tools on how to find comps if you're not a real estate agent.
With 100 deals within 15 years of investing, she gave guidance on when and how to use a credit card for deals.
She set up a system and a business structure to help with project management and financing. Also, she decided to use a financial partner instead of any other financing options.