Quick Tips for Conquering Today's Market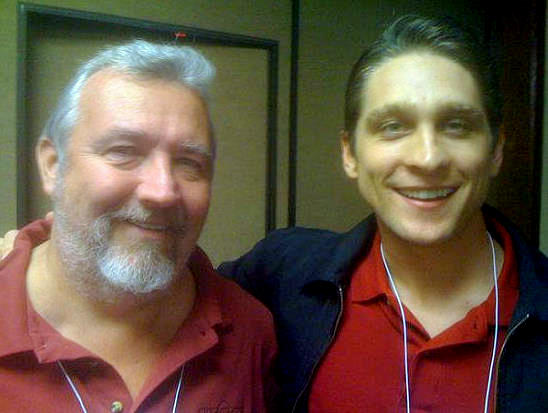 Today I want to address some various techniques of investing in up and down real estate markets. I asked my friend Tom Conway about the best way to implement long-term strategies for sticking in the market, and he shared some great tips with me.
Tom is from Palm Springs, California, and he got started in real estate investing in 1968; since then, he's bought more than 1,000 homes. He's invested using lease options, subject 2s, wholesaling, rehabbing, owner financing, even in mobile home parks — the list just goes on and on. Here's what Tom had to say about some different sources of deals:
For Sale by Owner
This is a tough market to crack but there are deals there. For Sale by Owners are typically people that don't want to spend money, but who want to get the most they possibly can out of a house. These are tough because you need to do a lot of follow up. You also have to have a good way to find them, and set up a database to use to follow up. So it's a tough market to get into, but it has worked for me many times.
People think they know what their house is worth; occasionally you'll find deals where people have mispriced their house. I don't put a lot of effort into these personally, but you can find companies that will search all the newspapers in your neighborhood for FSBOs and email them to you. I think it's a good market for somebody that's a newbie to learn their area – spend two or three weeks calling FSBOs. You'll learn who the players are out there, you learn what's going on in your marketplace, and then you can turn them over to somebody else.
Pre-Foreclosures
One of the techniques I use on pre-foreclosures before they even hit the market is using the Unique Selling Proposition (USP) "behind in payments?" I'll run that headline in classified ads and on bandit signs, and that will occasionally pick up people that haven't gone into foreclosure yet. You can use it in your mailings, and if you have a source with a lender of any sort that will allow you to do that, you can use it there too.  A large portion of people in this position don't act until it's too late, but there are those who really want to take care of it early and will call on that.
MLS Properties
The MLS, of course, is where a large portion of properties are sold every year, in any place, in any market; a huge percent of all sales come through the MLS. I don't think you can totally ignore it, especially when the market softens up. When it softens like it is now, I start to have the Realtors who don't talk to me for four or five years coming knocking on my door because I'm a buyer. They don't have buyers any more, and they know that I'm an investor and still buying.
There are a lot of different ways to buy off of the MLS. For example, you should be watching the first day on market. Also, if somebody lists something under market, you should pick it up the first day. Expired listings are a good market for mailing your postcards and letters to.
A favorite technique of some people is to add square footage to a home. For example, in my marketplace, there's neighborhoods where it costs $500 a square foot to buy a house in that particular neighborhood. However, if you could buy an under-built house in that neighborhood, you could build on it for $100 a square foot. Therefore, you've added square footage for $400 a square foot less and will make a profit that way.
So you should be scanning the MLS for that. You need a real estate agent working with you on these kinds of things because they're very time consuming and you'll spend all your day in front of a computer. You can also work with a real estate agent to present offers; it's probably good for you to get somebody to work with and then have them handle this sort of thing for you.
Remember, when you're starting to learn any of these techniques, it's a good idea to run them by people at your local real estate club or some other successful investors you know. That way, someone with more experience can tell you what won't work in your particular market before you spend too much time on it.
**
Tom covered a lot more great information in his interview that's part of a much large package called the Vault. The Vault contains in-depth interviews with expert investors from across the nation and covers topics ranging from wholesaling to subject 2 investing to private money and more. Learn how you can get your hands on the Vault at a 36% discount by going to http://www.myhousedeals.com/thevault.
Until next time, happy (and profitable) investing!
Doug Smith