Why Airbnb Remains The Best Form of Rentals [Salomon's Strategy]
Salomon would pick Airbnb any day over any other type of rental.
He told us, "you have a better return because it's shorter periods of time" and "a lot of investors go about the investing process the wrong way."
Salomon shared with us why he thinks most people on the market for an investment property may have never considered Airbnb over any other type of rentals.
And while Salomon loves doing deals, he's also had some adventures during his investing career…
In a particular case, he had to involve the cops (You'll never guess why…)
Listen to our conversation with Salomon to hear more about his investing experiences, the deal he found on MyHouseDeals and his tips for new investors plus…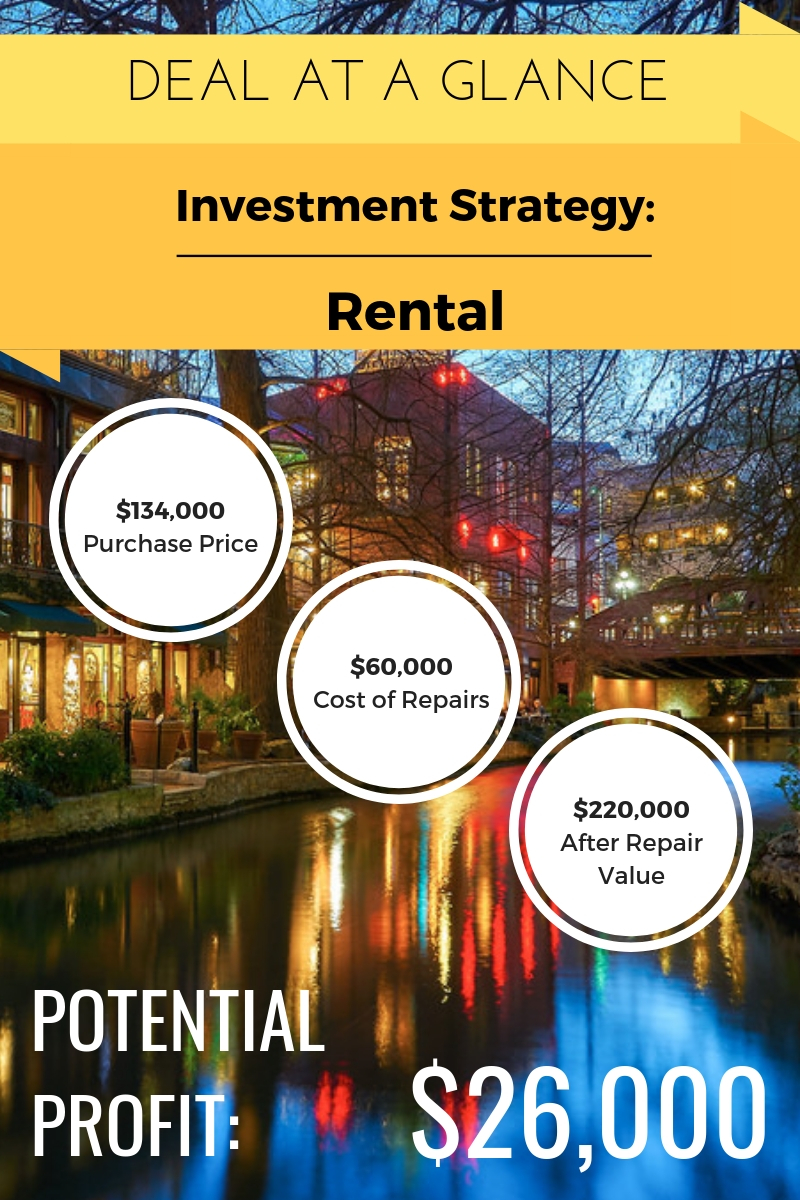 MyHouseDeals.com Success Stories
How to leverage and gain trust as a new investor
The right way to assess a house before buying
When to use lawyers, title companies and cops to facilitate deals
NOTE: Salomon is a premium member. He received a FULL refund of his upfront membership fees for simply doing a deal! Find out more about our premium membership here.

Tell me a little about yourself…
What made you interested in real estate investing?
I was making a lot of money in my corporate job, but with a lot of deductions. I didn't have much control over the amount of money I wanted to save.
Real estate investing gave me that opportunity.
Now, I can run a business and save as much money as I want.
How has your career changed since you've began real estate investing?
We are able to manage some of our projects and deals remotely. That helps us lower living costs.
How did you build up your knowledge in the real estate industry?
We learned through multiple channels: online research, Bigger Pockets, talking to people, mentors, and failing and getting back up.
What did you learn from your failures?
I had a deal in an area that I liked. We wanted to convert it to an Airbnb. The problem was that it still had a tenant.
Initially, I assumed he was on a six-month lease. I made a mistake not reading through the lines of the contract.
After we signed, I realized the lease was fake. He still had a full year to stay. Meanwhile, I had already committed hard money on that house.
It was a horrible experience.
The tenant had a lot of personal issues. The more I tried to help him move out, the more difficult it was to get him out.
After one full year, I had spent more money than I expected in taxes, insurance, hard money, and interests. I ended up getting the cops to help me evict him. It was a pain.
Going forward I make sure I read the fine print so that I know what I am getting into beforehand. This will help avoid situations like that.
What advice would you give to new investors?
I would say get some legal backing because you may inherit some tenants and situations that may not be pleasant.
Although situations vary, talk to someone with more experience before you say anything to any tenant. Your words can end up hurting you down the road and make things more complicated.
If you don't have money to pay for the services of a mentor, get legal advice. Talking with someone for an hour (just asking questions) and looking through the forms will be helpful before you work with any tenant.
The goal is to stay away from trouble and to get the property under your name and in your possession, with no issues.

How has real estate investing helped you develop?
It's a great experience learning how to work with contractors.
Marketing is at the core and I think that there is more competition at the wholesale level.
A lot of investors are looking to build more relationships with wholesalers. I focus on private sellers, but I am beginning to look towards finding and building relationships with wholesalers.
But overall, I feel that the expertise that I have gained from doing marketing through real estate can equally be transferred to other businesses.
We are developing a system that flows so that things can be more automated and you don't have to invest as much time as time goes on.
How do you negotiate with an investor?
My secret is that I have ongoing projects so it's great to have them look at it. The more I do, the more proof there is that I am serious.
The fact is that the more experienced you are, the more people are going to trust you.
If you do not have much experience, building relationships with lawyers and good title companies can be helpful. This can help the seller trust you.
Networking is key.
What kind of property were you looking for on MyHouseDeals?
I was looking for a house for Airbnb.
The house was close to the airport by Arlington and it had a big barn in the back.
It was just a little more expensive than I would have gotten for a flip, but it worked for my purposes.
How were you able to negotiate the price?
I got a repair estimate. It was a little different from what the wholesaler had in the listing on MyHouseDeals by five or six thousand. It's very important that you do your due diligence.
We reached a deal because the numbers were still good.
How did you finance this deal?
I have been able to get lines of credit: secured, unsecured, soft and hard money lenders. It is a mixture of all of that.
What made you chose to do Airbnb rentals vs. regular rentals?
When you have a rental, people get a sense of entitlement of the property. But when things go wrong, they call you.
With Airbnb, it's different. Everything is nice as long as you take good care of the place and provide everything they need to be self-sufficient.
It's a lot more work though, but you have a better return because it's shorter periods of time. You can essentially charge more for that period. Your guests will take care of the property better usually because they're willing to pay what they are.
Do you have any advice for new investors?
I think there is a lot of information out there on how to get started, but I would recommend going out to research and build connections.
Another thing that might help is to go look at wholesalers and see if maybe they need help or if they have a buyer.
If they don't have a buyer help them find a buyer. Find a gap where you can fit and then just make your way.
Recap:
Salomon talked to us why he started real estate investing: more freedom and control over his money.
He had a terrible experience with a tenant, and he gave us some tips on how reading the fine print can and will save you from future headaches.
Salomon says networking is key, and he shared with us how you can leverage networking and start if you are a new investor.
He shared with us his secrets for choosing vacation rentals in lieu of traditional rentals.
Lastly, Salomon believes that lawyers, title companies, and cops (yes cops) are your friends especially if you are a newbie.