How Investors Can Benefit From Working With Real Estate Agents
To be successful in real estate investing, it's very important to have a great team. One of your most important team members will be an investor friendly real estate agent. 

Even though you're mostly looking for off-market deals, rather those listed on the MLS, an investor friendly agent is an extremely valuable resource for all aspects of your investing business. They can do more than just help you find deals. 

But not just any agent will do. You need to find one that's not only "investor friendly", but that also fits the specific qualifications for your individual investing strategy. We'll help you define those qualifications. 

Below we outline the benefits to investors of working with a real estate agent. In part two of this blog post, coming soon, we'll discuss how to build a mutually beneficial relationship with your agent so that they love working with you as much as you love working with them.

Real Estate Agent Types and Commissions
In general, real estate agents help homeowners buy or sell a property, usually around retail price. However, investor friendly agents can also help you with various aspects of wholesaling, fix & flip and rentals. 

Below we briefly discuss how agents work with typical homebuyers as well as the difference between (listing vs. buying) agents, Realtors and brokers.
Listing Agent
A listing agent helps the owner sell the property by determining the property value, suggesting improvements, listing it on the MLS, drafting contracts and negotiating offers. Typically, listing agents charge the seller a 3% listing commission based on the sale price. 

Some brokerages charge a smaller flat fee anywhere between a few hundred to a few thousand dollars to list on the MLS. There are also FSBO (for sale by owner) websites where owners can list their properties for free or for a small charge, or sites like MyHouseDeals where wholesalers, banks and motivated sellers can post their own properties to a target market of investors looking for deals.
Buyer's Agent
A buyer's agent represents the home buyer in their search for properties. They set up home visits, provide neighborhood information, do market price analysis, draft offers, negotiate and finalize contracts. Typically buyer's agents charge the seller 3% commission (in addition to the 3% the seller might be charged from their listing agent). The buyer pays no commission, although they may be able to negotiate a lower price if they can save the seller any of these commission costs.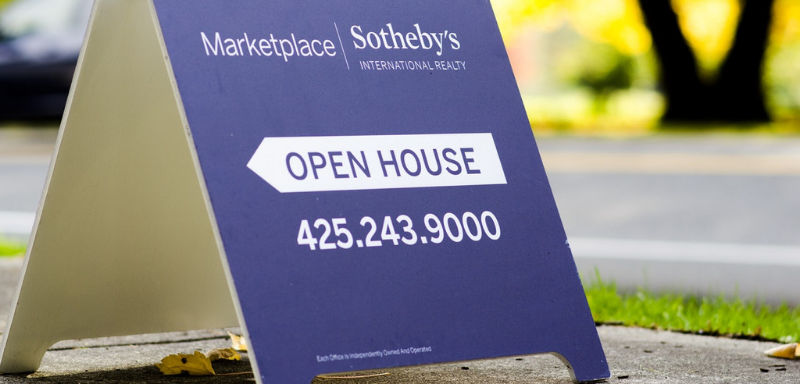 Real Estate Agents vs. Realtors vs. Brokers
Apart from listing vs. buying, agents can differ based on whether they are general real estate agents, Realtors or brokers. All real estate agents have to pass a real estate licensing exam in their state and usually work for a brokerage. A Realtor refers to someone who is a part of the National Association of Realtors and may be an agent or some other type of industry professional. 

A broker is a real estate agent who has continued their education and received their real estate broker license. They are often the owners of a brokerage either working independently or managing a team of agents. Since brokers are the boss, they have much more control over which types of buyers and sellers they work with.   

An investor friendly agent may be all you need, but an investor friendly broker may have more authority to do specialized work for you. If an agent is also a Realtor, that's great because they've pledged to certain guidelines and codes of ethics, but it's not necessarily a make-or-break for your investing needs. 

From here on, we'll refer only to real estate "agents" but know that can include brokers and Realtors.
As an Investor, Why Work With an Agent?
Comps and Property Evaluations
Because real estate agents have access to the MLS and most investors do not, they add immediate value to your investing team. MLS access enables agents to pull real-time data for market analysis of sold homes in your area of interest. 

This market analysis is paramount for determining total profit potential including your ARV (after repair value) when flipping homes, your optimal price to pay when searching for deals and your listing price when you sell the property. You can use Zillow to pull comps and it's often sufficient, but the MLS is still the best resource for the most up-to-date and reliable market analysis. 

If you hire a listing agent when selling a home, they will always do a market analysis to make sure you're pricing your home appropriately. This is so important because if it's priced too high, it will stay on the market too long and if it's priced too low you'll leave money on the table. 

Before putting it on the market, the agent will do an in-person evaluation of the property. They will check for any repairs that need to be made, make sure that it appears as attractive as possible and confirm that your price matches your house condition. 

This basic inspection will help identify the issues that buyers will be concerned about. Your agent will also be helpful in determining the legitimacy of the findings by the buyer's inspector.

Referrals and Connections
To build a great investing team, reliable introductions are super important. An investor friendly real estate agent is a great place to start. They will usually have established relationships with most of the people you'll want to be working with. 

This includes contractors, lenders, title companies, insurance companies, banks with bank-owned properties, other investors and many other potential resources. Finding the right contractor can make or break your fix and flip business. You can't get started without the right funding. And you won't be confident in your closing process without an investor friendly title company. An agent can make all these introductions.  
Contracts and Paperwork
Agents have access to all the contracts and paperwork you'll need. They will also review the listing agreement with you and explain all details of the selling process. This includes specifics about the lockbox, the yard sign, buyer visits and more.

If you're wholesaling the property, they'll make sure your contract includes the appropriate clauses for assignments and double-closings.

An agent can be very valuable when it comes to negotiating sales price and contract terms. They will make sure your contracts include contingencies for specific requirements you deem necessary before the closing is finalized. 

Real estate forms and contracts can be tedious to complete and an agent provides peace of mind by walking you through the closing process. Having this expert opinion also can prevent you from unintentionally breaking the law or getting sued.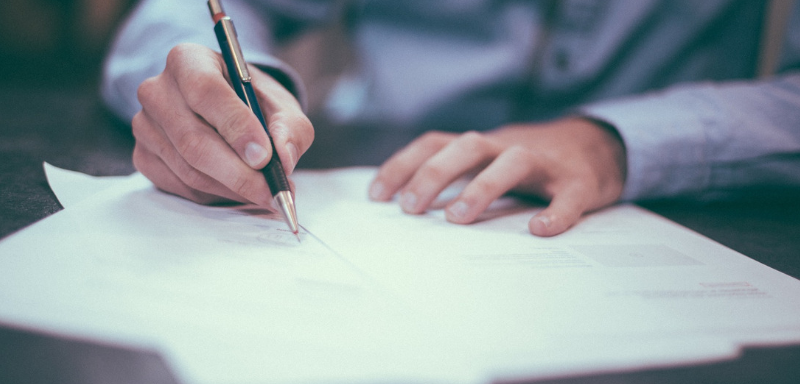 Short Sales
As an investor you may come across motivated sellers that are upside down on their mortgage, meaning they owe more than the house is worth. This scenario is considered a short sale and many investors shy away from these transactions due to the extra complications. 

With an experienced real estate agent, you can go into a short sale with confidence. Your agent will help you deal with the owner and explain all necessary paperwork they need to prepare. You'll want an agent that will keep great records and stay on top of the bank. 

Banks will want you to offer at least 85% of what is owed on the property. It's possible to negotiate down below 50% (or even 25%), but you need an agent who trusts you enough to deal with those low-ball offers. 

Short sales are more complicated, but with an experienced investor friendly agent, it won't be a problem.

Finding Properties
In general, the best investor deals are off-market, but there are some cases where you can find great deals on the MLS. This is another reason why an agent's access to the MLS is so important. It won't be your only resource for finding properties, but it can help widen your search and a good agent may even email you lists of discounted properties. 

If you find a deal off-market, your agent can help you evaluate it and handle the closing process. An investor friendly agent may also have access to discounted off-market properties (not on the MLS) thanks to their connections to other investors. If they know you are a serious investor, they may even send you periodic emails of these types of listings (you'll also want to join MyHouseDeals of course for the best deals!).
Part Two Coming Soon
As a follow up to this blog post we'll be releasing another article about how to find an investor friendly real estate agent and bring them value as they help build your investing business.
Stay tuned and in the meantime check out the investor-ready properties in your area posted daily to MyHouseDeals!