They Will Be Gone Today!
Hey Folks,
I got so excited telling you about my trip to Austin, that I forgot to remind you about our Advanced Short Sale System Fire Sale!
This is so crazy, but we're already down to just 4 copies of the Advanced Short Sale System for $498.50! If you saw my last couple of blog postings, you know I have a very important reason for wanting these boxes out of my office. I won't go into it here, but it has something to do with a New Year's resolution that I'm just not willing to break so soon.
But that's not why you should buy it. That reason needs to have something more to do with your own goals for the New Year. If they include making more money this year through smart investing, you need to pick up one of these last copies of my Advanced Short Sale System.
Go here to order your copy while there's still time.
A member of MyHouseDeals.com, Debra Richard purchased the Advanced Short Sale System in 2008. She asked me to share her story with you, so here it is: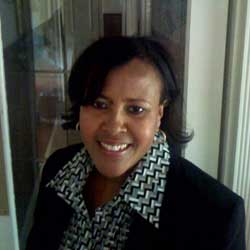 "Hello, my name is Debra Richard and I purchased the Advanced Short Sale System in February of this year. I listened in on one of the webinars when Doug Smith and Tim Mai talked about short sales and their system. They offered a 30-day money back guarantee which I thought was awesome! This offer eliminated the risk of buying the system and being stuck with it, if it wasn't what I expected. They also gave a 90-day challenge that allowed me to receive the fee of the course back if I completed a short sale in 90 days."
"As soon as I got my package, I started listening to the CDs in my car while driving. The content was presented with great detail, and it even included all the forms I needed. The system really simplified the short sale process. Any investor can take this system and run with it. I started working on a short sale lead soon after I listened to all the CDs and the rest is history. On April 25, 2008, I closed on my second short sale. My husband and I decided to keep the home as a rental, and I was able to generate over $30,000 in equity using the short sale process. Thank you Doug Smith for sharing your short sale secrets!"
The 90-Day Challenge Debra is talking about could actually get you this system for $0. That's right — free! When you complete your first short sale deal within 90 days using the strategies in the Advanced Short Sale System, and you're willing to share your success story with me just like Debra did, I will rebate 100% of your initial investment. This allows you to get the system for free if you simply implement the steps I'll share with you like you're supposed to. Just buy a copy of the system, follow the steps I'll give you, collect your profits from your short sale deal, and share your story with me. Simple as 1-2-3. I'll refund the ENTIRE purchase price of the system and I'll even let you keep it.
PLUS, there's a 100% money back guarantee! Go through the entire Advanced Short Sale System and use everything you've learned for a full three months. When you implement my 7-Step Blueprint and within 90 days if you haven't made at least $10,000 in cash or equity, simply provide my office with documented proof that you implemented the blueprint, and we will cheerfully refund 100% of your investment… and you can keep the 5 free bonuses!
31 people have snapped up this very same system in the past few days for the 66% discounted price of $498.50, which means there are only 4 copies left in the box. (And yes, I'm feeling much relieved, thanks for asking.)
If you still need convincing of why you should make this investment and grab a copy of the system, go here to learn more about it.
But you should hurry, because once these 4 copies are gone there won't be any more at this price. Actually, there won't be any more, period.

Go here to order while there's still time. Good luck!
Until next time, happy (and profitable) short sale investing!
Doug Smith
President
MyHouseDeals.com
P.S. This is your last opportunity EVER to get the system! By following my short sales technique you will learn one of the best weapons to use in this foreclosures market. Don't drop the ball so early into 2009! Go here to order the Advanced Short Sale System now.