The 4 Best Tips for Scoring Bank-Owned Properties
Bank-owned properties can be an incredible way to broaden your real estate portfolio…
You deal directly with the bank and can often purchase properties at a heavy discount.
There are plenty of opportunities for investors to take advantage of these properties, but you MUST be strategic to get the best deals.
However, there's a lot of information in today's market and an uneducated investor can easily be taken advantage of. While there is a lot of hard work that goes into this kind of deal, the rewards can be well worth the time and effort.
Check out these 4 tips that will improve your efforts in scoring a bank-owned property. If you would like to learn more, just keep reading…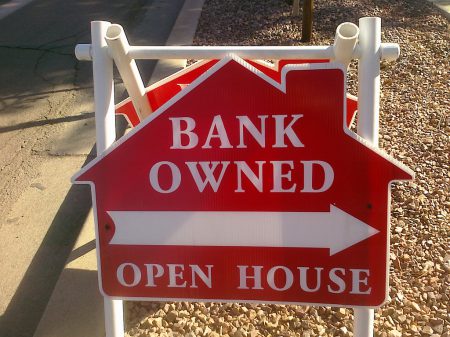 Tip #1: Create strong relationships with REO brokers.
First of all, having a good relationship with your REO broker could be the difference between being aware of a property for-sale and not.
I recently purchased a 3800-square foot house, featuring four bedrooms and two and a half baths. The backyard faces a wetland and adds to the tranquility of the space. People really want to live in this area, to say the least!
I was actually in Florida when I got a call from my broker about this property. Even a thousand miles away, she told me the deal was too good to pass up so we put in an offer. This would've never been on my radar with me being so far away, but my broker put in that extra work for me because we had a good relationship.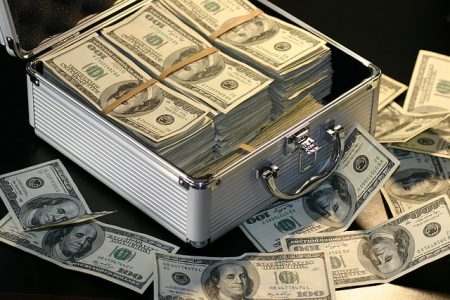 Tip #2: Go in with cash to purchase for the best deal.
Whether it be your cash, a loan from a family member, or any other source of means – it doesn't matter. If you have cash to pay for the property, you're going to get the best deal possible.
I was able to beat out four other offers on this property, offers that were higher than mine. The difference was that their offers were financed and mine was not. So, since I was paying cash and closing in 8 days, my lower offer was accepted.

Tip #3: Timing is everything.
Timing is everything when you are buying a house. If you're able to expedite the closing process, it could make your offer look that much more attractive.
The house I bought and closed on in December of this past year was actually under contract for only about 8 days. I spoke directly with the bank and was told, "if you can close by the end of the year, you can have this house." I did exactly as they said and was awarded the property.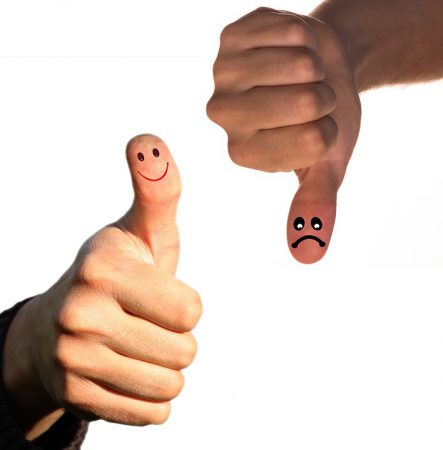 Tip #4: Pointing out cons isn't always a bad thing.
Be willing to highlight all the negative features. If you point out what will ultimately require more work, you'll be able to buy lower. The goal is to buy for a great price, sell for a great price and make a great profit!
As I said earlier, the house only needed about $22,000 worth of work. However, we were able to show them that there was more work to be done than they originally thought.
There were holes in the walls and both the countertops and appliances needed to be replaced. It was also very dirty.
I paid only $200 to clean the entire house. I also opted to clean the carpeting as well…you don't always have to replace carpeting. Had I chosen to replace the carpet, the cost would've been $8,000. Instead I was able to just clean it and spent about $400, it looks basically brand new.
I renovated the bath a little bit – there wasn't much to be done in there. The master bath had a leak in the shower and the water made its way down the wall to the laundry room downstairs. This allowed for mold to grow and ultimately corroded it. I told the bank that I didn't know how much mold there was, I didn't know how much corrosion was in the pipes, and that I was going to have to rip out the entire shower.
In the end, I actually had to do just that but was able to get it all repaired for $2,500.
To recap…
If you're interested in investing in a bank-owned property, keep in mind these 4 tips and you may save a lot of time and money.
Aside from the tips I already pointed out, the best piece of advice I can leave you with is to trust your instincts. If the deal doesn't feel right for you, it probably isn't.
Ready to find a bank-owned property of your own? 
Go here to see Investor-ready foreclosures on MyHouseDeals.com. 
Not sure how to find investor-ready foreclosures or bank-owned properties on MyHouseDeals? Check out this post to get the full scoop.