New private lenders and cash buyers!
We have some good news!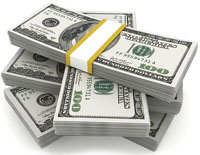 We've added a BRAND NEW "Resources" section to the website and you'll get full access for free when you upgrade your account to Premium Elite!
On that page, you'll find the usual training, vendors, and hard money lenders that Premium members already had access to. But in addition, you'll find 2 new benefits!…
NEW BENEFIT #1: Private Lenders!
If you're buying properties, access to cheap funding is key. That's why you'll love these private lenders. Many are lending over $1 million and most are offering incredibly low rates. You won't find this exclusive list of private lenders anywhere else!
NEW BENEFIT #2: Cash Buyers!
If you're a wholesaler, you've probably noticed that cash buyers are easier to work with because there are fewer potential problems at closing. Add these cash buyers to your "buyers list" and make wholesaling a snap! You won't find this exclusive list of cash buyers anywhere else!
It should go without saying that these new benefits are extremely powerful. All you have to do to turn this power into profits is upgrade to Premium Elite.
Until next time, happy (and profitable) investing!
Team MyHouseDeals.com