The Importance of Mindset & Opportunities During the Coronavirus Crisis [FB Live AMA: Dan Doran]
On Tuesday, March 24, we held a Facebook Live Ask-Me-Anything with special guest Dan Doran. We talked about issues surrounding the Coronavirus and the importance of having a proper mindset, and being able to identify real estate investing opportunities in unsettling times. This AMA is a must-listen if you want to succeed in the current uncertain real estate environment.
Dan Doran is a Master Coach for real estate investment entrepreneurs. He and his team have coached over 1,800 entrepreneurs to six and seven-figure incomes. No joke! Dan built up his $5 million dollar REI coaching company by advising real estate investors on how to supercharge their investing results by applying his REI master skills.
Why Dan's Perspective is So Important Right Now
Of particular relevance is Dan's experience coaching real estate investors during difficult economic times, including the Great Recession of 2008. 71% of his top students achieved financial freedom during the 2008 crash!
This AMA has a ton of useful tips and resources to help you get through, and more importantly thrive on, the tough road ahead.
If you missed our session with Dan, you can view the Facebook Live post here or play the video below:
Summary of our real estate investing discussion
Below, we've included the main questions and topics discussed during our conversation with Dan so that you can skip to the sections you're most interested in.
5:52 Introduction to Dan Doran.
20:08 How did you get started in this business to begin with?
25:19 Do you focus on a particular investing strategy with your students?
26:00 How Dan helps people be more productive, not just busier.
27:50 What would you say is essential to helping people stay on track to meet their goals during a situation like this?

28:29 Three simple questions to ask yourself to help you know what to do next.
32:07 How can 10X your income be a legitimate goal, and how can you actually accomplish it?
35:23 How to stay focused and not get distracted right now.
37:00 What are HABEs?
38:54 Will there be buyers? Will home values decline significantly?
40:02 What are the best people in the industry doing to be successful? Best practices?
40:29 Mindset and language we use.
43:51 What do you believe to be the best three vehicles to build a real estate business with, with no liquidity?

48:15 Dan's favorite strategy.
50:13 We'll likely see a lot of foreclosures.
51:47 You should learn about "Subject To" investing.
55:34 Once you have your buyers list, do you send them a survey to identify what types of houses they are looking for?
55:39 How can I help private lenders overcome the fear of lending money in this uncertain environment?
58:11 Focus on income? Focus on wealth? Or something else?
59:22 What types of conversions should you have with potential buyers and partners?
1:02:56 How can viewers stay in touch with you and learn more from you?
1:05:28 PRO TIP: The Get out of Town Game.
1:07:55 What should landlords do right now?
1:09:30 MyHouseDeals is preparing tips and resources for investors to help them through this tough time. Stay tuned.
1:14:06 Should we be adjusting our offers to sellers?
1:18:07 The key to selling in this business is not what people think. What is the key?
1:19:57 Real estate investing is a mutually beneficial relationship.
1:22:55 Be careful about prejudging a situation.
1:24:12 What are some self-imposed barriers and how can you help investors blast through them?
1:28:23 What is the number one advice you'd give to investors who are watching right now who are paralyzed by what's going on?
1:29:44 What should we focus on?
1:31:44 How to get in touch with Dan?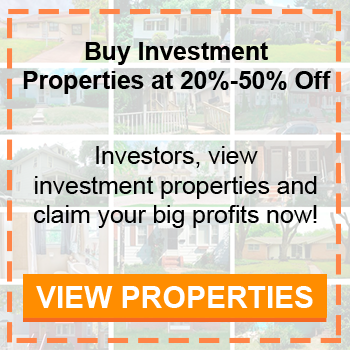 Join MyHouseDeals and get free access to tons of investment properties in your area.