How to Use Technology to Find Deals from Home [FB Live AMA: Aaron Pimpis]
On Thursday, June 4th, 2020, we held a Facebook Live Ask-Me-Anything (AMA) with Aaron Pimpis, founder of Launch Control – the #1 rated texting platform for real estate investors. We discussed using technology to boost your real estate investing business, increase efficiency, and find deals from home during the coronavirus pandemic and beyond.

Who is Aaron Pimpis?
Aaron Pimpis is the founder of Launch Control, the #1 rated and highest converting texting platform for real estate investors in the country.

Before Launch Control, Aaron built his sales, marketing, management, and software background as the VP of sales in the medical software private equity space. In 2018, he transitioned into real estate where he was able to quickly build seven-figures in his first year of business. Using what he learned from trying out various marketing channels to build his business, Aaron discovered that text messaging offered a great opportunity. That's what inspired him to develop Launch Control.
Why Aarons's Perspective is So Important Right Now
Now more than ever, real estate investors are realizing that efficiency is critical to their business success. Aaron's background and experience developing Launch Control and using it to help thousands of real estate investors focus their efforts on what really brings results, makes Aaron a great resource for our community.
If you missed our session with Aaron, you can view the Facebook Live post here or play the video below:
Summary of our technology and real estate deals discussion
Below, we've included the main questions and topics discussed during our conversation with Aaron so that you can skip to the sections you're most interested in.
4:12 Introduction to Aaron Pimpis
08:56 How are you preparing for a potential correction in the market?
17:08 How did you transition into real estate investing?
24:04 What strategies are you using during the pandemic to connect with homeowners that result in good wholesale deals?
32:58 Can you talk about the response rate differences between cold calling or RVMs or ringless voicemail versus the response rate you're getting from texting?

39:40 How do you learn more about Launch Control? How do you sign up?
45:44 Discuss the pros and cons of traditional methods for generating leads versus more modern methods like spending money on lists and online advertising?
53:40 Can you talk a little about your lead nurturing mentality and strategy?
56:49 When is a lead dead to you?
01:00:40 What do you offer your users in terms of analytics ?
01:02:27 What is your text delivery rate?
01:03:36 What books do you suggest to help with mindset?
01:05:55 What's next for you and for Launch?

01:07:36 What advice would you give to Aaron at the start of his real estate investing career?
01:09:50 How can our users sign up for Launch Control or learn more?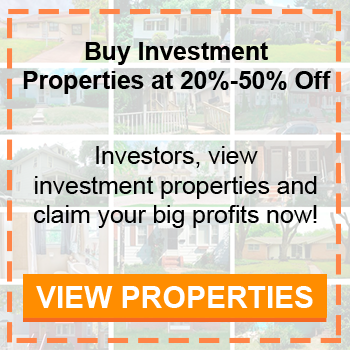 Join MyHouseDeals and get free access to tons of investment properties in your area.