$1 Billion Reasons to Invest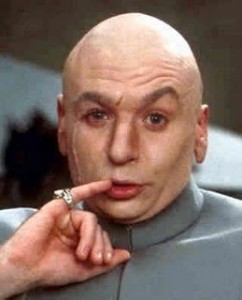 This week we reached a milestone that we are so proud of and we want to share the good news with you!…
$1,000,000,0000
That's a lot of zeros, isn't it? That's how much our Motivated Seller Leads have offered in equity in the six years since we started providing this service!
To us, this number represents success and a growing investing trend — using the Internet as the main tool for finding investment properties. To you, this number represents OPPORTUNITY. It's the proof that the deals are available and the equity is yours for the taking.
And how many leads does $1 billion equity translate into? Well, we've posted 27,877 motivated seller leads, which combined brought exactly $1,015,952,716.00 in equity to MyHouseDeals.com Investors. How much of that did you grab for yourself?
And it doesn't stop there! Add 29,795 wholesale deals to those motivated seller leads and you have a combined total equity of $3,818,498,290! (We know it's hard to keep count. That's why we do it for you) – That's over $3 billion in equity!
I hope this gets you as motivated to log in to your account and find your next deal as it motivates us to keep the deals (and equity) coming! To celebrate, we are running a special to get you to be the first in line for the next big equity deal.
Happy (and profitable) investing!
Team MyHouseDeals.com
PS: Want to claim some of this equity for yourself? Upgrade to a Premium membership and get unlimited and unrestricted access to all deals, leads and features on the website. Click the link below to upgrade now!…