How Shereece and Her Mentor Bought a Rental Property For 9k
Shereece with the help of her mentor bought a rental property for JUST 9k.
Wow.
This deal was closed within 90 days of signing up for her first ever workshop.
She was so joyful at the prospect of this deal and it wouldn't have been possible if she had not taken immediate action as her mentor advised her to.
She started her real estate journey with her friends. Here she shares with us the benefits of having a support group, her investing experiences, the deal she found on MyHouseDeals and her tips for new investors plus…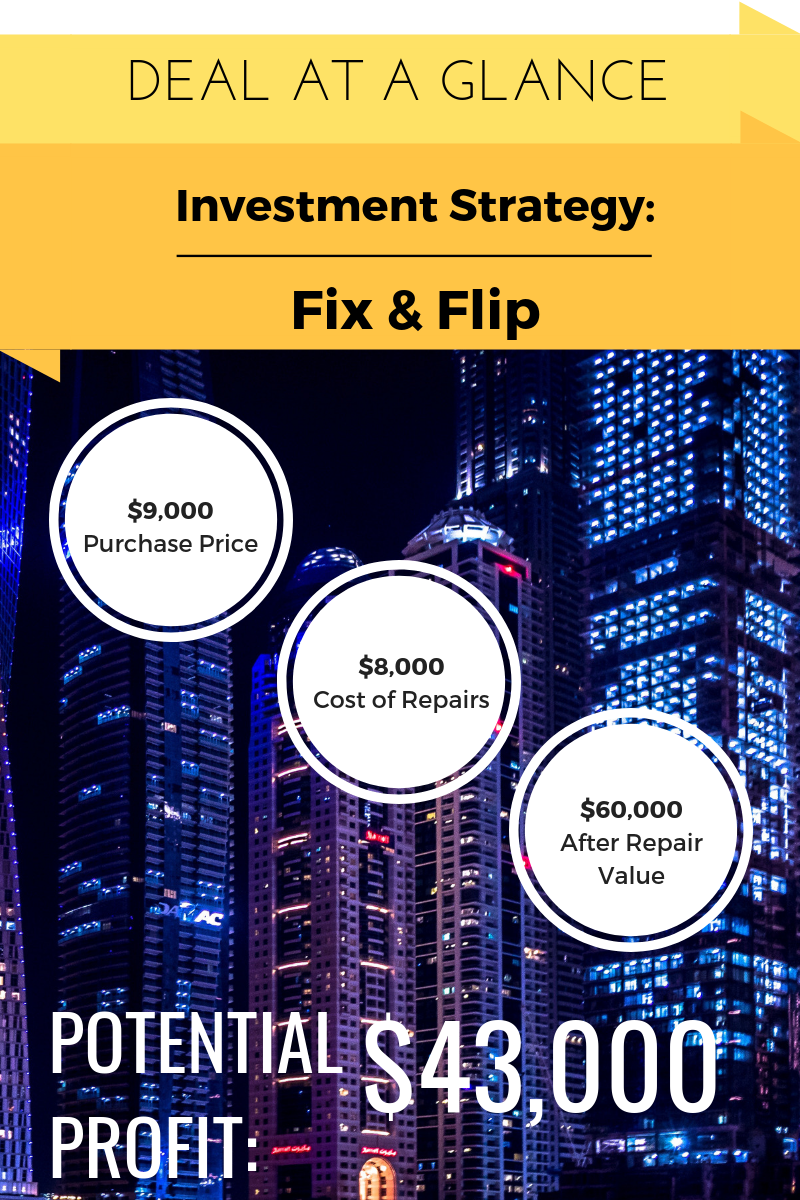 MyHouseDeals.com Success Stories
Why you should have a plan B for your real estate investment funding
The benefits of working with a mentor
How to close deals fast within 90 days
NOTE: Shereece is a premium member. She received a FULL refund of her upfront membership fees for simply doing a deal! Find out more about our premium membership here.

Tell me a little about yourself…
What got you interested in real estate investing?
I wanted another stream of income so I chose real estate.
I went to workshops, and within 90 days I found a deal on MyHouseDeals.
Was it difficult to take your first step?
No, it wasn't hard because I found a good deal from MyHouseDeals.
Most of my friends who took the class with me had a difficult time committing. We support each other in our real estate venture. My friends and I started out wanting to do real estate investing and now one wants to be a realtor.
How did you educate yourself?
I went to workshops. That was where I met my mentor.
She helped me complete the deal. Working with her was a vital part of the closing the deal successfully. When you have a mentor, the chances for errors are reduced.

What did you learn from your first deal?
It can be difficult working with money lenders. Sometimes, they need more assurance on getting their money and returns back.
In my case, I had to use some personal funds which slowed me down. But, I did learn from it to not depend on just one private money lender.
What kind of property were you looking for?
I wasn't particular about any specifications. I just wanted to meet motivated sellers.
When I typed 'motivated sellers' on Google, the MyHouseDeals website popped up.
What made this deal special?
The distance from my house to it is about 15minutes. When I calculated the ARV and other numbers, it was well worth investing.
It was easy finding this deal!
What are your next plans?
I am looking forward to growing my business. One day I will be able to quit my 9 to 5 job.
I am looking into virtual home selling, wholesaling deals in other states, and using the MyHouseDeals website better.
There are lots of resources and information there.
How did you pull the comps?
My mentor guided me through that.
She did that through a website she uses. She taught us how to use Zillow to compare prices of homes in various neighborhoods.
What's your advice to new investors?
The most important thing is to get a mentor. You need someone to walk you through the process.
This deal would have gone either way if I didn't have a mentor, but having a mentor made it easy.
Secondly, have a back-up plan for the funding. Anything can go wrong with your money lender.
Recap
Shereece started real estate with her friends.
They attended several workshops. In 90 days, she found and closed a deal from the MyHouseDeals website.
She told us the importance of having a mentor who will guide you through the process.
One of her biggest lessons is to always have a back-up plan for the funding.
Lastly, Shereece is excited at the prospect of building her business quickly to enable her to quit her present nine to five job.