Fix and Flip Triumph: Luis's Success Story
In our latest success story, we sit down with Luis, an experienced investor making his seventh fix and flip deal! Luis has been a part-time investor who has had quite the journey. Today, we'll hear about his most recent fix and flip in Beaumont, Texas, a single-family home that he and his wife beautifully renovated.
Luis's work was masterful on this deal. He stayed persistent in finding the right deal in the location he wanted, worked with a hard money lender to secure great financing, oversaw some prudent repairs, and ultimately stands to earn a significant profit once he closes the deal out.
Topics include:
How doing the proper research and knowing the right people can streamline a deal and earn a lucrative profit
Why staying persistent, even in the current real estate climate, can lead to success
What some of the easiest and most important renovations can be
Here's a quick breakdown of Luis's deal:
You can listen to the audio here:
You can watch the video here:
Thank you for being a member of the MyHouseDeals platform. How long have you been at MyHouseDeals and what were your goals when joining?
I've been a premium member for about nine months. My wife and I were looking for fix and flip deals here in Southeast Texas, particularly the Beaumont area, about an hour and a half east of Houston.
Can you give us a little bit of your background? Was this your first fix and flip?
This will be our seventh flip already, so we're definitely experienced. We've used MLS and realtors in the past, and have done buy-and-holds, along with fix and flips. This will be the first time we wanted to use a wholesaler. My wife is the one who really runs the show. I work a W2 job; my wife works as a principal, she's the one who runs in and manages.
When you found out about MyHouseDeals and were already on the lookout for a fix and flip, did you have a particular criteria you were looking for? How was the search process for you?
We knew we wanted a single-family here in Southeast Texas. We had certain zip codes in mind, particularly those in the best neighborhoods, so that's how we narrowed it down. As I said, we were looking for deals for about eight to nine months; I'm a very persistent guy.
That's the name of the game! What about this particular fix and flip jumped out at you?
We liked the location, it's in one of the nicest neighborhoods here in Beaumont, and it's very centrally located. The neighborhood's beautiful. We also calculated the ARV (editor's note: that's after-repair-value, check out this blog post to learn how to calculate it) and saw that at the price they were asking for, there was a 50% discount. My wife jumped on it, and we saw the house that day and immediately put in an offer. The rest as they say is history; we moved very fast.

What was your process like for calculating the ARV? Did you use tools to validate the posted ARV or did you arrive at your own?
Since we've been doing this for a while now, I'm pretty familiar with the ARVs for the neighborhood. I knew going in what the ARV was going to be. I used square footing for the neighborhood to arrive at an ARV. We ultimately had this confirmed by an appraisal. We ended up getting lucky in that the posted ARV and the ARV we calculated matched. It was incredible, I can't say that for other deals.
It's rare that they do match, so that definitely makes it easier. Can you give us a rundown of the numbers? When you made the offer, what were you hoping to get out of the deal?
The ARV was $280,000, and the asking price was $145,000. After coming out and seeing the house for myself, I budgeted roughly $45,000 for repairs. So of course that made a profit potential of $90,000.
That sounds like a great investment! Can you walk us through the kinds of upgrades and repairs that you considered?
We knew we were going to be dealing mainly with cosmetic repairs. Basically all new floors, all new tile, all new bathroom renovations. We have a local contractor that we've worked with in the past and have had a great experience with them. It's not our first rodeo, so that allowed us to be pretty confident in our numbers.
Can you tell us about what making an offer was like and what kind of funding strategy you used?
Obviously I tried negotiating the price down, but they weren't budging. I think I wanted to offer $140,000, but they were insistent on getting $145,000. It was okay though, because I know even at that price, I was still buying it for a 50% discount. As far as funding, we used Jet Lending; they're a hard money lender here in Texas. We've worked with them in the past and they've done deals really, really fast for us. With this particular situation, being that the property was under wholesaler contract, the wholesaler needed to get out in two weeks. I spoke to Jet Lending right then and there, and they said that they could find it in two weeks. They even managed to get the appraisal done as well in that timeframe.
That's incredible considering how much appraisals are dragging in this day and age. How much of your own out-of-pocket cash did you have to bring to the table and when did you close on it?
Fortunately, Jet Lending provides 100% financing and 100% rehab. Trust me, I've spoken to probably ten different hard money lenders, and Jet Lending by far gave me the best financing options. So to answer your question, $0 is what I brought to the table. We closed on July 7th so we're about a month or so into it at this point. I'm happy to report that as of now we're through the repair process.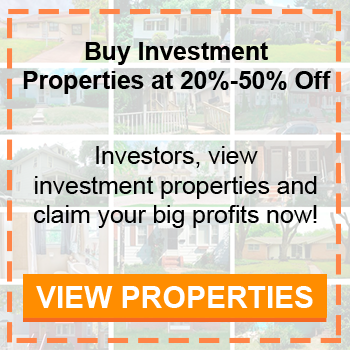 Very nice! Can you walk us through the deal, some of what you did, and how you're preparing the house for sale?
So this one is a single-family, two-story, four bedrooms, two and a half baths. I opened the wall connecting the living room with the room next door so that it would feel more open. We also added a dining area. All the flooring is new, we repainted and even redid the detail on the walls. The flooring is vinyl, 100% waterproof.
That's a great way to impress your buyers without having to break the bank, and it just looks beautiful! How did you choose what colors to use for painting?
We decided to go between gray and white, and refresh the whole house with paint. We also refurbished the kitchen, put quartz on the countertops. The house felt dark, so we felt that we needed to put in more lights. As far as the bathrooms, we renovated the whole space. They used to be old style, so we changed the vanity, added quartz countertops, tore out all the wallpaper and put new lights, toilets, and floors in. We even put a bluetooth speaker in with the lights so that you can play music when you shower. Also, every room has new fans.
It's incredible that you were able to do all that in a month! So, at the end of the day, how much were you in for? What was the final budget for repairs?
Yes! We pay our contractors really well since they do such a good job for us. They were just as happy as we were. We actually managed to come in under budget. The total was around $39,000, so we were under by about $6,000.
Are you guys pretty much ready to list?
Yes, we're planning on doing seller financing for this deal. This will be our first time trying that; we wanted to not have to deal with realtors. We've put up signs for sale by owners, we put out a Craigslist ad. The rationale is cash upfront, and then mostly cashflow, and then cash when we ultimately sell. We're planning on refinancing with a wrappable to liquidate the hard money loan. It's doing really well so far. We had our opening today, and we already had five couples show up.
That's awesome! What is the sale price you're advertising, and what would be your final take home pay?
I would get the down payment, which is 10%, only about $32,000 upfront. And then the monthly payments would be about $2,800. My note is only $1,500, so I'll be getting $1,300 monthly. And then the spread would be about $70,000 at the end. If they decide to cash out, I would get $70,000. Fortunately, this deal has been a pretty smooth experience, but of course not all of them go like this.
I think that's a fantastic way to maximize your return. By carrying that note, you're going to add to your total payout. Tell us what's next for you guys. Are you looking for another flip? What kinds of things are you looking at, and what are you seeing in the market?
The market is too strong right now. I mean you try to contact properties and they're gone within hours. We're going to continue using MyHouseDeals along with trying other sources as well.
Fantastic! The house looks beautiful; I'm super excited for you guys. Good luck and I wish you much success, and a very fast closing.
Thank you!
Summary
Luis is an experienced investor who came across a fix and flip deal in a great neighborhood in Beaumont, Texas after searching for deals on MyHouseDeals. By using a hard money lender, Luis was able to secure 100% financing for this deal and worked with a reliable contractor to oversee the repairs.
Luis brings some great experience to the table. He even decided to pursue a seller financing strategy with this deal so as to avoid using realtors. Some of the repairs Luis oversaw included new paint, new flooring, new fans, and the entire redesign of several rooms.
We'd like to thank Luis for speaking with us, and wish him the best of luck in future deals!