Tips for Investing in Multifamily Properties: How to Effectively Get Started and Manage These Properties
Multifamily property investment is a great way to get your foot in the door to the residential real estate investing world. Especially compared to single-unit rental properties, multifamily properties are often easier to finance, quicker to yield results, and offer more flexibility in managing responsibilities. However, if you have little or no experience investing in multifamily properties, finding the confidence to begin can be challenging. In this article, we will break this process down so that you know exactly what investing in multifamily properties entails and how you can ensure that you have all of the tips and tricks you need to succeed.

What Is a Multifamily Property?
Let's begin with the most basic question you're probably asking yourself: what qualifies as a multifamily property? Well, the name gives it away! Multifamily properties are any properties with multiple units, most commonly known as "duplexes" or, on a much larger scale, apartment complexes (However, we'll be focusing on duplexes in this article.). You're likely to find these properties all over the place since they cater to so many different groups of individuals, including students looking for off-campus housing, small neighborhoods, seniors downsizing to close-knit retirement communities, you name it. Whatever the case may be, multifamily properties are a lucrative investment tool for many reasons that we'll dig into as you continue reading.
How Do I Get Started?
The most intimidating part of this process is simply just getting started. However, intimidating doesn't necessarily mean difficult! The process of investing in multifamily properties is pretty straightforward. As for any investment strategy, you want to begin by searching for properties to invest in. If you are struggling to find the perfect investment, look no further! That's why MyHouseDeals is here. Visit our website to search for properties all around the United States and consider upgrading your account to Premium to view properties sooner and get a leg up on competitors. Easy peasy!
Next, once you've found the right property to invest in, the real fun begins. Renovations and rehab are almost always necessary to ensure your property are in top shape and so you can get the most bang for your buck (we're talking higher rental rates). Now, bear with us if you're feeling queasy just thinking about expensive renovation costs; if you budget effectively and only spend what you need, you're going to get your money back in the long run and, more than likely, make a hefty net profit. Aside from fixing up the physical property alone, consider updating marketing and leasing strategies so that the word can get out and people are interested in what you have to offer. This may take some time, but patience is key!

Finally, once your multifamily property is in shiny condition, you can begin to rent it out to tenants. Once you're comfortable with the process and the profits come rolling in, don't be afraid to branch out and invest in more projects. Soon, you'll be able to pull out all of your initial investment and further grow your multifamily real estate investment portfolio.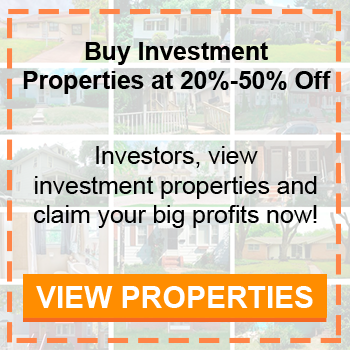 Benefits of Investing in Multifamily Properties
Now that you have a basic understanding of what multifamily properties are and how to begin the investment process, it's crucial to be aware of all of the benefits to this investment strategy and, most importantly, how to effectively manage these properties.

Flexibility: This is probably the most lucrative aspect of investing in multifamily properties. Unlike other real estate investment methods, multifamily investing isn't a one-size-fits-all category. The reason we love multifamily properties so much is because of the diversity of the sector. You have the freedom to choose what kind of product type to invest in, whether that be completely flipping a duplex from the ground up, or, if you want a less expensive project, simply investing in a building that is already renovated and doesn't require any fix-up costs. There's even the opportunity to participate in more popular rental platforms such as Airbnb, where you can rent out the property to tenants for short periods. Whatever you choose, multifamily properties are a great way to gain both real estate experience and earn profits in a relatively short period.
Passive Income: Multifamily properties allow you to earn a steady income without much work (That is, once you've finished the renovation process if you decided to take that route.). You can always hire a property manager to take care of day-to-day maintenance tasks while you focus on other projects or renovations that require a closer eye. Additionally, you can generate a more predictable cash flow each month than other real estate investment methods can offer, given that people always need a place to live and multifamily properties are an affordable option for all walks of life.
How to Manage Multifamily Properties
Managing any property is no walk in the park and, like most things, requires experience to perfect. However, effectively managing these properties can be simplified if you have a firm foundation. The biggest tip we can offer you is this: stay organized. This seems easy enough, but when you're dealing with multiple individual leases, tenants, bills, and renovation costs, things can add up quickly, and, naturally, you may feel overwhelmed. Consider having a programmed method of paying bills, renewing leases, and communicating with tenants so that you don't have to think about it more than you need to. Spreadsheets will become your best friend! Another big tip: it's okay to ask for help. Consider outsourcing tasks that are too time-consuming to on-site property managers and focus your attention on the things you need to handle yourself. After some time, you'll get the hang of things and become a pro at managing multifamily properties!

Conclusion
Multifamily properties can be one of the most profitable forms of investment out there. Once you've done an ample amount of research about what multifamily properties are, how to get started, the benefits, and how to effectively manage them, we're confident that you'll reap the benefits that this strategy has to offer in the blink of an eye! We'll catch you next time for more tips to help you achieve all of your real estate investing goals. Until then, good luck and happy (and profitable) investing!