Celebrate your Financial Independence!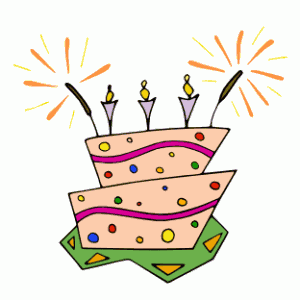 This week I'm celebrating my birthday.
This time of year is very special to me. Not only because it is my birthday, but especially because it marks my "financial independence day." It's the date I quit my corporate J.O.B. (just over broke, as they say) back in 2003 to become a full-time real estate investor.
When I quit, I hadn't even bought a single property but did know that most millionaires either made their fortunes in real estate or regularly invest in real estate. I said to myself, "no guts, no glory!"
It was the best birthday present I ever gave myself.
I then went on a "frenzy", buying over 40 houses over the next five years. I was able to do this with no prior experience and using almost every creative purchasing method out there. I bought most with no money down and no credit check.
So today I toast to your financial independence! And may you find as much success in real estate investing as I have.
I truly believe that MyHouseDeals is a valuable tool to help you achieve your real estate investing dreams. I really wish a service like it was available when I started my life as an investor. And that's exactly why I created it — to help others who are in a similar situation to mine back in 2003.
With that in mind, I'd like to encourage you to take advantage of all the tools and benefits the website has to offer by upgrading to a Premium account. To become a Premium member, follow this link…
Happy (and profitable) investing!
– Doug