ARV in Real Estate: The Tips & Tricks to Boost It, Part 1
Real estate investors look at a lot of numbers, but the after-repair value (ARV) is the number that catches the most attention. We talk a lot about the ARV in real estate, and most investors know what it is, but estimating an accurate ARV isn't always straightforward. Knowing which improvements and additions add value to a property, while not breaking the bank, can be a big advantage.
In this first of two articles, we'll take a look at what additions to an investment property will add to the ARV. We'll first discuss lower-cost options that don't always require a professional. Then we'll talk about higher-cost options that add significantly to the ARV. Keep reading to learn more!

Low-Cost ARV Improvements
Some properties might not need big fixes, or sometimes there might not be enough money in the budget. Whatever the case, there are low-cost improvements an investor can make to help raise the real estate's ARV. Some of these options don't require a professional, and thus can result in even more savings. However, it's important to note that low-cost options won't significantly enhance ARV, but they are a good place to start—especially for newer investors.
Let's take a look at some low cost improvements: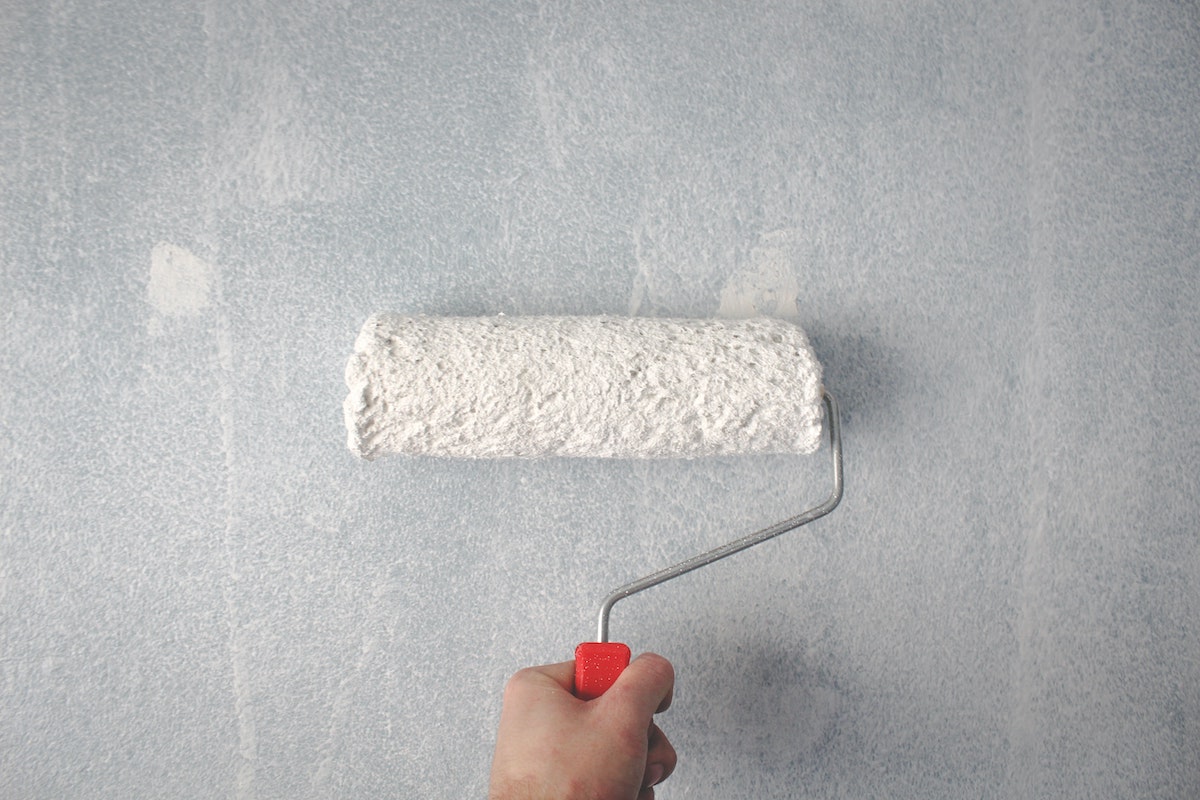 Paint: Sometimes all a property needs is a fresh coat of paint. Maybe a couple of rooms need to look lighter, or maybe the paint on the outside of the house is chipping off. Despite these different scenarios, paint can be investors' go-to for an affordable improvement. And while there's the option to hire a professional painter, it isn't absolutely necessary. Make sure to pick neutral colors, and stay away from bold, as they could do more harm than good.
A Deep Clean: A dirty house isn't going to attract many buyers. It's nearly impossible to make a great first impression with a dirty property. Putting in a good amount of elbow grease to make each living space sparkling clean will play in your favor. Things like dusting, vacuuming, and mopping are ideal, but don't stop there. Clean the vents,  roof, gutters, and even smaller details like doorknobs and cabinet handles. If there's decent carpet that you want to keep, steam cleaning is a wise option. Don't forget to power wash the grime off of the sides of the property. Make the property sparkle so bright that buyers won't be able to resist checking it out. Clean and modern properties will attract the right buyers.
Fix the Little Things: Slightly off doors, loose doorknobs, and even swapping out an old light switch cover are great things to fix. These fixes can even help bring a more modern look to the aesthetic of the property. If the property looks good, and items don't need to be fully replaced, then making small repairs is the best route to go. Keeping up with the overall maintenance of the property is just as important.
Small Curb Appeal Improvements: Curb appeal can be low- or high-cost depending on what the goal is. If updating the aesthetic with minor things is the goal, then finding a new mailbox or planting new plants outside are smart choices. A fresh, and well-kept lawn will catch anyone's attention.
As mentioned, these are minor things that investors can do with or without the help of professionals. But again, these won't add thousands and thousands of dollars to the property's overall ARV. However, they are worthwhile.
Mid-to-High Cost ARV Improvements
These are the types of improvements that will add a considerable amount of value to the total ARV of a property. Because of the higher expense, it's important for investors to get them right.
Before going forward with any of these options, it's beneficial to get estimates from multiple contractors. Consider the contractor's ability to get a job done on time, and know the quality of their work. Are the contractors' estimates in line with your budget? From there, go with the most sensible choice to update the property.
Here are some mid-to-high cost options: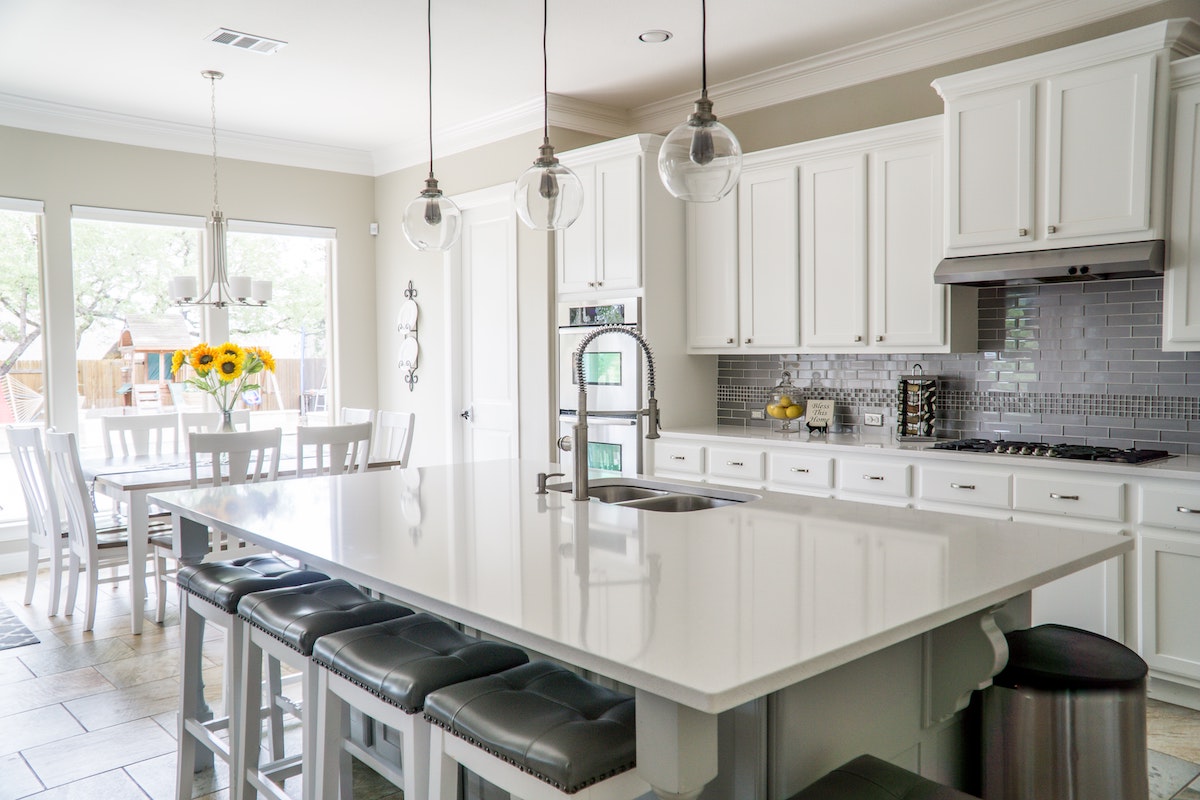 Partial Bathroom or Kitchen Update: Sometimes a bathroom or a kitchen will have good bones and might just need either aesthetic updates or a few appliance upgrades. Replacing a sink or a toilet in the bathroom, replacing the kitchen appliances like an oven or a new stovetop, or replacing an old countertop with a new one can add considerable value. Updating, not fully renovating, is sometimes all that's necessary.
Full Bathroom or Kitchen Update: On the flip side, sometimes it's just best to start from scratch. Giving bathrooms a sensible upgrade like adding a standing shower and a new double vanity could be an option. See if adding a gas range to the kitchen is possible. Maybe retile everything in a way that makes sense with the rest of the house (Having the bathroom or the kitchen not match the rest of the house isn't ideal.). Whatever the case, updating either of these areas is a common and solid way to add significant value.
Update the Floor Plan: "Open concept" is a popular term in recent years. And it's true, homebuyers often want a floor plan that flows well. Regardless, come up with a floor plan that is functional and makes sense. If the floor plan inhibits the potential buyer's lifestyle they are looking to have in the home, it won't sell. Don't just knock a wall down for the sake of "open concept," make the best judgment for the overall improvement of the home.
Update or Add Sidings and Walkways: As mentioned, updating curb appeal can be both a low-cost or a higher-cost way to add value. If the plan is to add in completely new walkways or anything that involves digging up the earth to make way for stone and concrete, the price tag will grow, but so will the value.
Full Home Renovation: Whether or not the house truly needs a full renovation is up to the investor. But for some houses, it's the only option. This is going to be the most costly and time-consuming way to add value to a property. Keep the updates sensible and in tune with what other properties in the area have. Doing so will ensure that you get back what you put in, and more!

Calculating the ARV in Real Estate
There are a variety of calculators online to determine how much value an improvement or upgrade will add to the property. From there, calculating the ARV in real estate becomes easy. The sale price of the property plus the value of the additions or upgrades becomes the ARV.
When it comes time to make an offer, most investors prefer to do the math themselves. Investors tend to abide by the 70% rule. This just means one shouldn't make an offer on a property that exceeds more than 70% of the ARV.
This is the general formula most investors use:
Max purchase price = (ARV x .70) – estimated repair costs
Here's a quick example of the formula in action:
A property has an ARV of $285,000. The estimated repair costs are about $25,000. So, ($285,000 x .70) – $25,000 = $174,500. If the seller is asking for more than $174,500, it would be wise to try and find a different property.
It's All a Numbers Game
Knowing a property's ARV is the endgame for investors. It determines the profit margin of a property. The improvements listed above aren't an exhaustive list, but they're a great place to start.
Low-cost improvements are good for investors with small budgets. For beginner investors, they're a good starting point. Higher-cost renovations are what's going to add the most value to the property. However, it's important to know what to add and what not to add.
Keep the high-cost improvements in line with the rest of the neighborhood. Boosting ARV in real estate is all about context. Part two of this series will go over what home improvements aren't always recommended, as they end up costing more than what they're worth. Check back for that soon!
Happy, and profitable, investing.