How To Avoid Risk With Your First Flip [Justin's Strategy]
Justin started his real estate investing career by getting his real estate license. He was a handyman by trade, so he loves being able to get his hands dirty…
Justin talked to us about the benefits and downsides of having a real estate license. He also talked about what to look for when you are buying your first deal and how being a handyman helped him with his rehabs.
Listen to our conversation with Justin to hear more about his investing strategy, the deal he found on MyHouseDeals and his tips for new investors plus…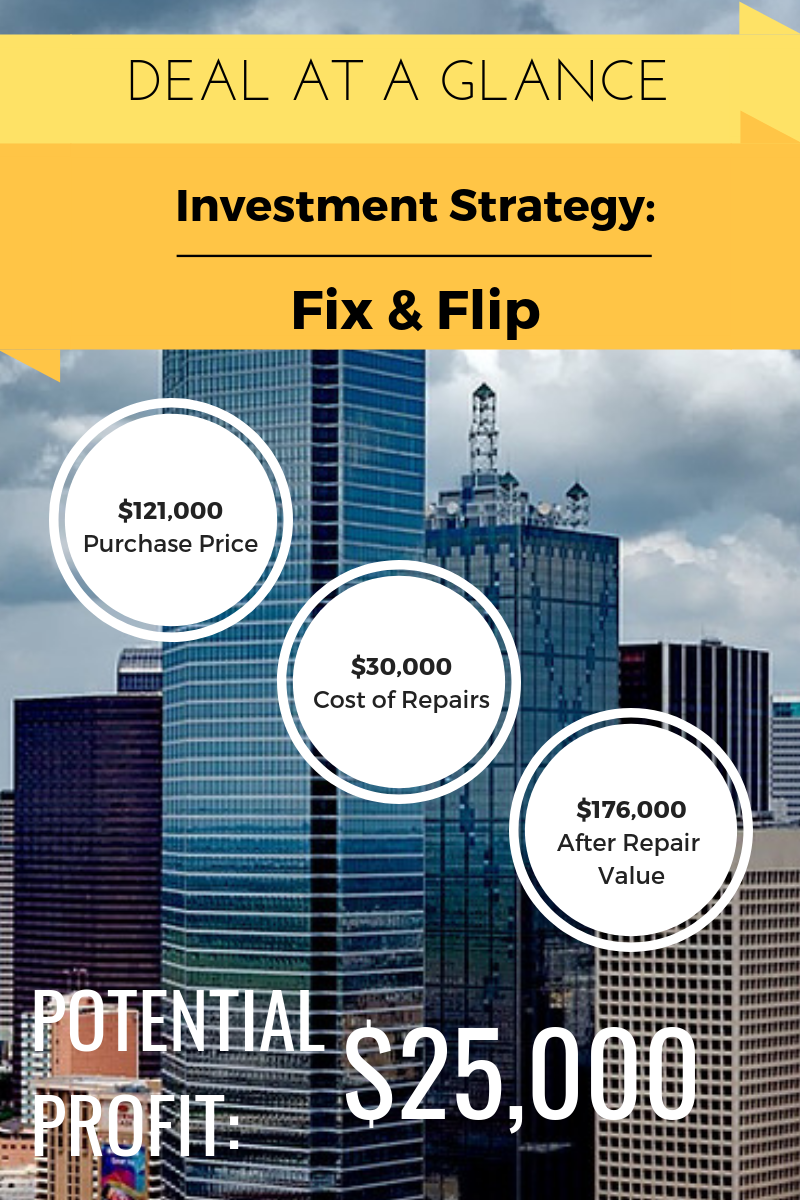 MyHouseDeals.com Success Stories
How to minimize risk when flipping a house
The benefits of getting a real estate license
Best advice for new investors
NOTE: Justin is a premium member, he received a FULL refund of his upfront membership fee for simply doing a deal! Find out more about our premium membership here.

Tell me a little about yourself…
What made you interested in real estate investing?
My friends talked to me about the advantages and disadvantages of investing. So, I got a real estate license.
After a couple of months, I realized I wasted a lot of time showing properties to people.
So, I thought of buying my own properties to invest in. That was how I began flipping and renting.
Are there any benefits of having a real estate license?
There are lots of responsibilities when you are buying or selling a home with your own name on it. But on the positive side, you get to show firsthand and also see what the recent home sales are in that location.
You will also save a lot of money on commission.
How did you finance your first deal?
I didn't want any big rehab on my first deal. MyHouseDeals gave me a better option when compared to other sites. It also gave me important information about the property. It was an easy process. I called the seller, walked in and took an estimate of the repairs I wanted.
I used hard money lending through one of the lenders on MyHouseDeals as well, and it worked out great.
After about 29 days fixing the property, we sold it for $177,000 within 10 days of listing it.
What was it like using Hard Money on your first deal?
It was an easy, quick and risk-free process.
Fixing up a house is not a huge task—if you have the right idea and mindset, it should be easy.
What's your primary investment strategy now?
Our primary strategy now since we are new in this business is flipping. We will rent as time goes on. We have one or two more properties we want to get and rent out.
For this property, we opened up a wall to make it more 'open house' and completely changed the flooring. The house didn't need much fixing.
How many deals have you done so far?
At the moment, we have done two.
Have you had any surprises with either of those deals?
Besides the 90-day rule which reduces your number of buyers, we didn't have any issues at all.
How do you manage your time between working full-time?
My wife and I take turns to inspect any property that is available. Sometimes, my dad visits the property.

What advice do you have for new investors?
I would recommend the physical inspection of the house to determine what extent of work you want to do. Also, prepare for unexpected expenses. You might have a budget for $10,000 but all the sudden you might have an extra $5000 expense to make.
It is best to contact a contractor on the cost involved before setting expectations.
What advice would you give yourself if you could start over?
The whole point of having a full-time job and a side gig is financial stability. My other goal is to do investing full-time within the next year and quit my present nine to five job.
Why is it your goal to be a full-time real estate investor?
The money is good. We have our own schedules, and this is something that I love to do.
The Recap.
Justin realized that real estate investing is very profitable, so he started by getting a real estate license.
He later realized that being a real estate agent wasn't the best way to go about it because he spent much time showing the properties to people.
His experience as a handyman and the fact that his dad is a handyman gave him a lot of know-how as far as calculating rehab costs and knowing what to look for.
Part of why he loves real estate investing is the fact that he has his own schedule and he is doing something that he loves.
He also talked about some of the benefits and downsides of having a real estate license.
Last, he talked about his experience using hard money and the reasons why you should always inspect the property and talk to a contractor before making an offer.