How Edwin Made His Real Estate Investing Dreams Come True
Edwin is a real estate newbie, but he and his wife have done 10 deals already!
Interestingly, their real estate journey started by seeing someone put out bandit signs. The rest is history.
He followed a simple, but effective method that made his family and friends offer to give him money even without asking.
Edwin and his wife shared with us how they developed a rhythm in their investing strategy that works.
They also shared with us the best approach to make detailed research for a house.
Listen to our conversation with Edwin to hear more about his investing experiences, the deal he found on MyHouseDeals and his tips for new investors plus…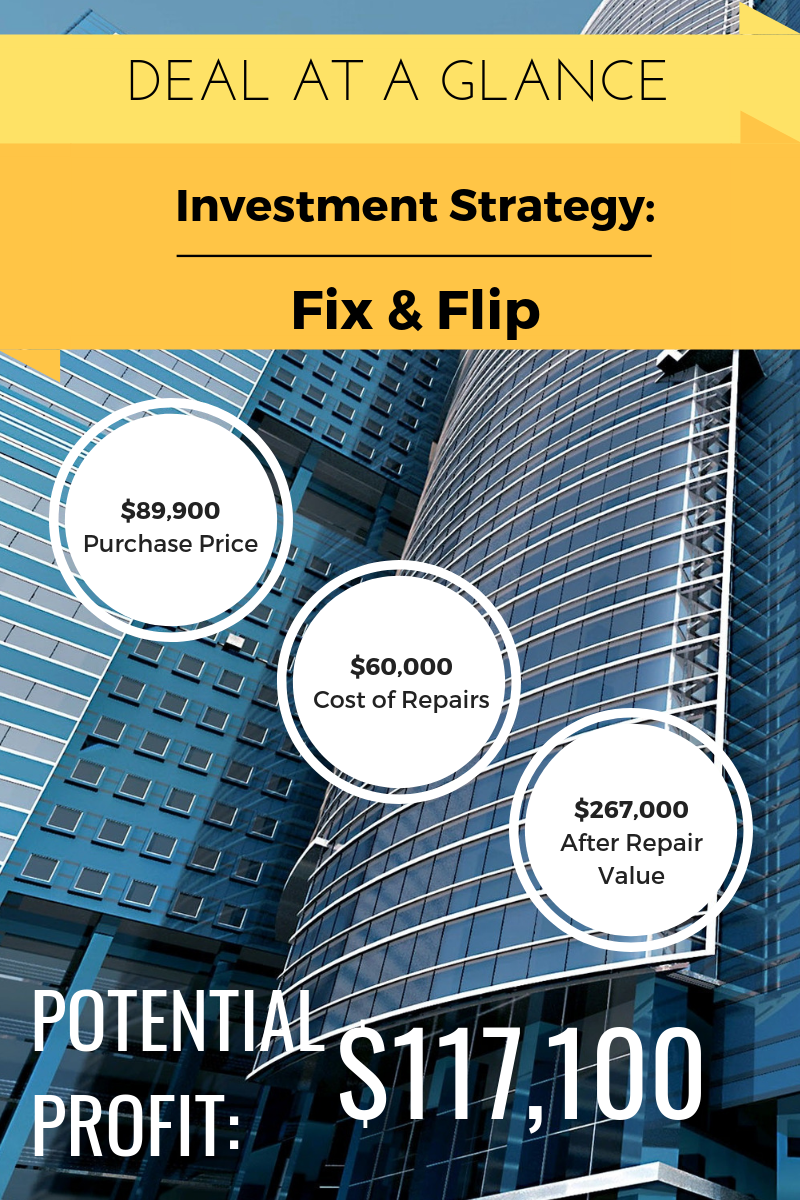 MyHouseDeals.com Success Stories
How to create a rhythm in your real estate investing career
Their biggest real estate secret
The best insurance for houses-under-contract
NOTE: Edwin is a premium member, he received a FULL refund of his upfront membership fee for simply doing a deal! Find out more about our premium membership here.

Tell me a little about yourself…
How did you get started in real estate?
I'm a newbie of this game. I saw my friend putting up bandit signs. The rest is history. At the time, I had a body shop for cars in Austin.
My desire and passion made me ask him questions. He showed me this path and I am grateful to him.
We got together and started doing direct mail. After some time, I created my own buyers list and started off wholesaling.
How many deals have you done?
We have done 9 or 10 deals.
Do you wholesale or fix and flip?
At the moment, I do fix and flip. I also resale on retail. I stopped wholesaling last year.
How did you educate yourself?
My friend who mentored me likes wholesaling and I wanted to do rehabs.
He said wholesaling was the first step in real estate and I guess he was correct! He helped me understand how everything works.
If you want to get into rehabbing you need to do your research.
I did not take any courses or even network with people. To this day, I don't remember anybody telling me how to rehab, I really just taught myself.
What do you look for in deals?
The price of this deal was great. Price is a huge key in determining the quality of the deal. MyHouseDeals is great at sending me informative emails on equity values.
The pictures and numbers for this deal were great as well. I was very familiar with the area too.
We ended up closing the deals in five days!
Why did you choose the area?
Well, it was a flooded house. Going by the numbers, size, and location of the house, this was a perfect deal.
How do you finance your deals?
In the beginning, I financed through family and friends. It hasn't changed much. I invest my own capital now.
When I started, I didn't have much. My funding was through friends and family.
Recently I started using hard money lending. Someone told me about the lenders on MyHouseDeals. He told me that I will have access to the list of private lenders when I become a top tier member.
How did you approach your family for funds?
When they asked me questions about how my business, I had a lot to show them. The portfolio of properties, the 'before and after' pictures, the HUDs and profit statements.
They all saw that it has been a profitable business for me so it's appealing to them.
I didn't know they had money saved. I'm lucky they brought it up, it made it easier for me to talk to them.
What questions do new lenders ask you?
Well, in the beginning, it was hard for people to understand what I was doing.
I posted the houses on Instagram and Facebook every day. Everyone I'm friends with got to see the properties.
When they ask about the business, I show them the documents, the projects I've done and the financial records.
What strategies have worked for you?
You need to write everything down and document it. Have a contract and payment plan, it works. I am meticulous to follow the system and process.
Do you have any horror stories?
In this business? Yeah, there's a bunch.
The one that strikes me the most was an important lesson. I bought another property in a flood zone in Houston…then the hurricane came!
The good side of the story was that none of my properties were affected by the hurricane. But, I learned a great lesson not to buy a house without flood insurance.
The second story was one of my properties was vandalized. The good thing was we had already planned to change some of the things that were vandalized so it wasn't a huge loss.
It's important to get insurance for your rental properties.
How have your rehab experiences been?
We had an interesting learning experience in one of the properties in San Antonio, Texas.
We found out the foundation would cost more than we anticipated because of a plumbing break.
Happily, we still made it fit into our budget. That was a learning experience indeed, but every rehab has its own experience.
What is your biggest secret?
Most times, we find someone who knows the area to talk to us.
In this business, you have to find a rhythm. You have to pace yourself when you're working for yourself. That is something that we had to learn over the years. It helps you to not get overwhelmed the prospects or the realities.
My advice would be to pace yourself and learn with the errors.
How do you work together as a team?
Edwin is super detailed and great at talking to people. I work behind the scenes.
I send emails and make sure everything goes through as planned. Edwin knows what the house should look like and how things should be.
We feed off each other, if there is something I can't do, he does it. Our partnership strengthens our friendship.
What advice do you guys have for new investors?
I would say to do your research.
Many people want to jump into something without detailed research. If you run your numbers correctly and listen to experienced people, you shouldn't get into issues.
I will advise that you also get the house insured.
Recap
Edwin started real estate when he saw someone putting out some signs. At that moment, he thought, "I want to do that."
He got some information, educated himself and jumped right in.
He followed a simple, but effective method that made his family and friends offer to give him money even without asking.
Edwin and his wife gave us a couple of stories on why you should have insurance on every property.
They gave us tips on how to handle surprises during a rehab. Especially when you're branching out into a new market.
Edwin told us some of their biggest secrets are grassroots research, building roots in the area and understanding the neighborhood even without living there.
Finding a rhythm in your career when you're investing full-time is important. They told us how to achieve that.
The high point was the advice to new investors: documentation, detailed research and education.