State of Lending During COVID-19. Can You Still Get Funded During the Ongoing Pandemic [FB Live AMA: Mark Cook]
On Thursday, March 30th, 2020, we held a Facebook Live Ask-Me-Anything with Mark Cook, the Chief Operation Officer of Zeus Lending. In this Ask-Me-Anything, we discussed the state of lending during COVID-19, and if you can still get funded during the ongoing pandemic.

Note: we had some technical difficulties during this FB live, especially during the first half of the interview. Use the timestamp markers listed below to jump to topics of interest in the interview.
Who is Mark Cook?
Mark Cook is the COO at ZeusLending.com. He has over 30 years in the business and is an expert in both residential and commercial lending. Mark is a master at structuring complex deals and is something of a lending architect. He also has extensive experience working with investors both on the residential and commercial side.
Why Mark's Perspective is So Important Right Now
Mark provides important perspective right now because he's been in the industry for a long time, and therefore has been through other downturns, other recessions, other crises, and he understands the detailed nuances of what's going on. His perspective and information can help us better prepare and plan for the days ahead.
If you missed our session with Mark, you can view the Facebook Live post here or play the video below:
Summary of our real estate lending discussion
Below, we've included the main questions and topics discussed during our conversation with Mark so that you can skip to the sections you're most interested in.
4:18 Introduction to Mark Cook.
08:28 Overview of the current lending situation
11:46 How is the situation affecting your ability to fund loans?
15:29 How is the uncertainty around repayment terms impacting your confidence in qualifying borrowers for loans.
34:12 How to have a conversation with your lender if you're not able to make full payments.

35:30 Does the lender decide how to proceed with a loan deferral or is something being mandated from the government?
37:08 What's the best way to navigate these situations, as a lender?
38:29 Are you qualifying borrowers any differently than how you usually do it?
39:32 Have you seen changes in interest rate on the hard money side?
40:07 Are interest rates going to drop even more?
41:53 How to determine if you should re-finance now.
42:57 Have you reduced your LTV percentages due to the higher risk environment?
44:15 Have have draws or closings been delayed because of the virus

48:15 Are you seeing a delay on project completion for those projects and how is that impacting the maturity of that loan?
48:53 How do you recommend dealing with the uncertainty around commercial investing?
48:15 Do you think that we're going to have a surplus of available space that will drive a value down?
50:52 Should we expect to see home values decrease?
52:51 How do you think the combination of COVID-19, low oil prices, and the presidential election will affect real estate?
54:54 Do you think this will all create an infusion in foreclosures and what do you think the timeline will be?
57:08 How have you worked with your borrowers to help them get through this?
1:01:14 Some last words to share with our audience?  
1:05:50 Final recommendations on how to navigate these very interesting times.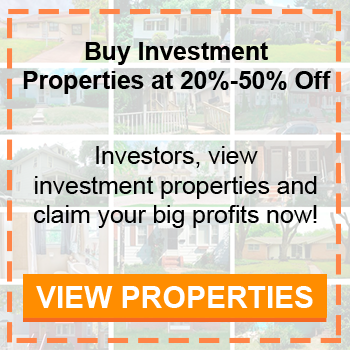 Join MyHouseDeals and get free access to tons of investment properties in your area.