Flip Houses Virtually from Anywhere in the World [FB Live AMA: Cris Chico]
On Thursday, June 25th, 2020, we had a great discussion with our special guest, Cris Chico, a leader in developing and perfecting the concept of "virtual" real estate investing. He talked about how to flip houses virtually and how to get leads using Facebook advertising.
Who is Cris Chico?
Cris is a 20-year veteran of the real estate investing community and instrumental in creating and pioneering some of the best marketing strategies in use by real estate investors today. Known as the "Godfather of Virtual Wholesaling," he teaches real estate investors how to find attractive properties using Facebook and Instagram advertising.
If you missed our session with Cris, you can view the Facebook Live post here or play the video below:
Summary of our discussion on how to flip houses virtually:
Below, we've included the main questions and topics discussed during our conversation with Cris so that you can skip to the sections you're most interested in.
03:45 Introduction to Cris Chico.
07:40 What got you started in real estate investing?
10:30 Foundational skills you need to have.
16:50 3 things you should master.
19:10 Should investors focus on getting leads online only, or by other means as well?

25:23 Focus on a few things first, then expand.
26:05 Why is Facebook a good place to generate leads?
29:45 With a limited budget, how do you make sure to reach the right people on Facebook?
33:05 Is there a particular niche within motivated sellers that you're focused on?
35:20 How should ads look? Ad copy?
40:00 How many leads does it take to get a deal?
44:12 How do you build relationships with clients virtually, particularly senior citizens, who prefer face-to-face?
48:40 How do you assess and verify property condition for determining the repair value in your offer, when you're doing it virtually?

52:10 Do you use a formula to determine the cap for your offers?
56:00 Do you have someone go to the property and inspect it before you make an offer?
59:53 Is there a beginner course and/or more in depth training available?
01:01:15 If you're getting leads in other cities/areas, how do you find buyers?
01:05:10 How has COVID affected the current market?
01:08:35 Cris's comments about CRMs.
01:11:08 Do you use or recommend a particular CRM?
01:12:13 Do you prefer cold calling or texting?
01:12:22 What are the best hours of the day to reach someone?
01:14:36 What is a good minimum budget to start advertising online?
01:16:20 How much are you paying per lead?
01:17:27 What advice do you have for a beginner wholesaler?
01:22:17 Do you teach your students copywriting?
01:27:21 Register for more training.
01:27:40 Final words and training details.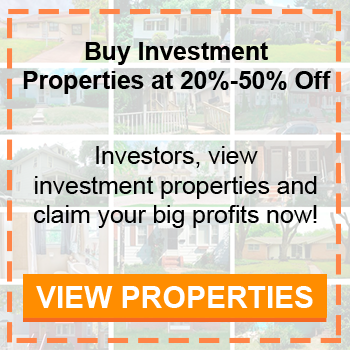 Join MyHouseDeals and get free access to tons of investment properties in your area.