Wholesaling or Flipping Houses is Hot But…
Reading Time:
3
minutes
There's a dirty secret that the others won't tell you. When the house you want to flip is a Short Sale or a Bank Owned REO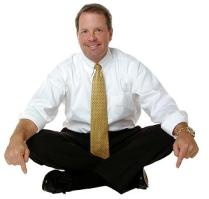 Foreclosure, you'll need 2 things to get in the game:
1. Proof of Funds &
2. In many (not all) cases, transactional funding, or what we call "1 Day Dough."
Yes, Sign me up for the Free Webinar!
On Monday I announced a free training webinar with renowned real estate investor and REO expert Cameron Dunlap. Follow the link above to register for this special event. It happens tomorrow, October 19, at 5pm PT / 7pm CT / 9pm ET, when Cam is going to share the secrets of funding your flip deals that generate fast cash in this market – right now.
Cam's goal is for you to do one more Foreclosure deal per month, in your spare time. Are you in?
Yes, Sign me up for the Free Webinar!
Happy (and profitable) investing,
Doug
P.S. Registration for this webinar opened on Monday and the response broke a record! We had more people sign up for the webinar from that one invitation than EVER before, which almost filled it up. So, if you want to learn more and register, I suggest you go here NOW and sign up! Yes, Sign me up for the Free Webinar!