Who is Coach Pat Martin?

Hi folks,
I hope you had an awesome Thanksgiving holiday! I am very excited to announce that I'll be hosting a webinar with Coach Pat Martin next Wednesday, December 10th. A lot of you probably haven't heard of him, but Coach Pat has been very successful in real estate investing. He's done over 500 deals and now he's going to share his secrets with you. I thought I'd let him tell you a little about himself, so here's a letter from Coach Pat: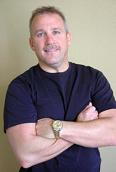 "When I first became involved in real estate, I was at a crossroads in my life. I was no longer able to devote all my time and energy to my regular job and I was on the brink of divorce because I was neglecting my wife and my marriage. I needed to do some serious soul searching, or the relationships I had worked so hard to build would crumble to dust.
So I made some major changes in my life. I moved to Florida, and my wife and I were able to repair the broken pieces. We both found jobs, and I had a two-hour drive to get to mine, which gave me plenty of time to listen to audio courses on real estate. Driving home one day, I remembered something that happened years earlier: I had bought a home on my lunch break for $6,000 and sold it the same day for $10,000. I had gone back to work with $4,000 cash in my hand. The house had been a real fixer-upper, believe me, but I knew even then that I was tired of trading my time for an hourly wage, and that there had to be a better way.
When I got home that night, I told my wife we needed to find a house, paint it, fix it up and then sell it—and we did just that. It took us about 3 months to rehab the two-bedroom, one-bath house, with the garage converted to a third bedroom. We sold it by doing an HBO, or "highest and best offer" event, on Valentine's weekend, in the rain. Even with the weather, we had over 100 people show up for the open house. Our first check was for $29,992.43, and our first company was born.
Four years later, with a boatload of education, a ton of boot camps and a master's degree in real estate, we have bought and sold more than 500 deals. Without the education, mentoring and joint ventures, we could not have been as successful as we now are.
One of our other companies consists of a high-end luxury home short sale servicing company, and we do JV's, or joint venturing; wholesaling/flipping; buying and holding lease options; rehabbing; buying and selling paper; HBO events; and coaching. Our newest venture, Cash For Keys, is a complete home study course with just the "meat and potatoes" and no "fluff" on how to make a profit through negotiating a Deed In Lieu of Foreclosure, or DIL. We've also launched offices in Seattle, Dallas, and an additional office in Florida.
So there you have it, a brief description of the real me. Now let's see how I can help you become successful making millions in your real estate ventures, so that you'll say what I say every day: Life is awesome!
– Coach Pat"
Well, I really hope you can make it to this Cash for Keys webinar! It's going to be on Wednesday, December 10th at at 5 pm PT / 6 pm MT / 7 pm CT / 8 pm ET.
Yes, sign me up for the FREE webinar!
I'll see you on Wednesday.
To Fun, Fortune, and Freedom!
Tim Mai
Lead Mentor
MyHouseDeals.com