What's Hot and What's Not for 2008?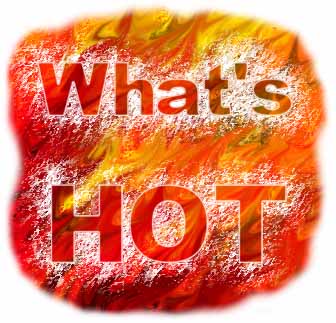 With 2007 nearing an end, it's time to tie up some loose ends and get ready for an exciting new year in real estate! But with today's buyers market, it's unlikely that the investing techniques you used in 2006 and 2007 will be as effective in 2008.
So what strategies will work best in 2008? In other words, what's HOT, and what's NOT? Is it wholesaling, rehabbing, short sales, multi-family, rentals, or something all together different? Read on to find out…
Wholesaling (HOT):
This is my favorite technique for 2008. It's especially a hot for those of you who are concerned about declining values.
With wholesaling, you contact a motivated seller and get them to agree to a certain sales price. You should be able to put their property under contract for about 65% or 70% of value. Then you turn around and assign your contract to another real estate investor. In 2008, you'll most likely sell to a landlord since there are a lot of them in this market place due to an increase in tenants and slow sales.
Wholesaling typically allows you to make $5,000, $10,000, often $15,000 or more with little or no risk. I say little risk because usually, your only risk is your $10 earnest money. When you're buying from a motivated seller, that's the amount you should be putting forward. Truly motivated sellers don't require $1,000 or more in earnest money.
Another good thing about wholesaling is that you don't have to take out a loan. Even if you have bad credit or no credit and cannot qualify for a loan, it doesn't matter. All that matters is that the person you're wholesaling the property to can qualify for a loan. And they almost always qualify because so many of them get hard money loans with relaxed lending standards.
To get a constantly-updated list of properties that you can wholesale, sign up for a free trial at www.myhousedeals.com/freetrial and then login to the members area and click on Motivated Sellers.
Rehabbing and Re-Selling (NOT):
I already discussed rehabbing and re-selling last week, so I won't go into it too much more now. I mentioned that you'll see longer hold times when trying to sell. For 2008, I'm a bigger fan of rehabbing and holding than rehabbing and re-selling … but only in markets where your values are flat or increasing — not declining — and only in situations where you're cash flow positive.
Subject 2 (HOT):
Another technique that will be hot for 2008 is "subject 2" investing, which involves taking over a motivated seller's payments. Notice here you just take over their payments. You don't have to qualify for a loan. This works out extremely well for those of you who have bad credit.
After you take over their mortgage, you turn around and sell the property on a rent-to-own to one of these hungry tenants who cannot get into a house themselves or recently even got foreclosed on. You make your profit on the spread between your mortgage payment on the loan and the money you bring in from your tenant/buyer.
In 2008, it'll be easier than ever to utilize this technique because of the abundance of motivated sellers who are headed into foreclosure.
To get a constantly-updated list of properties that you can buy "subject 2", sign up for a free trial at www.myhousedeals.com/freetrial and then login to the members area and click on Motivated Sellers.
Short Sales (HOT):
Another category of investing that will be extremely lucrative in 2008 is short sales. With so many people going into foreclosure, there is a great opportunity for you to go in there and buy the property for less than they owe on it.
For example, let's say that a seller owes $100,000 on a property, and it's worth $100,000. You need to buy it at $70,000 to make a good profit. Even though they owe $100,000, you can still buy it at $70,000 because you negotiate with their lender (do a short sale) to get their balance/payoff down to that amount.
After you get a short sale accepted, you can choose to wholesale, rehab and rent, or rehab and sell the property. In 2008, I suggest you wholesale it to another investor, make a quick profit, and then move on to your next short sale deal.
If you'd like to learn how reap huge profits from short sales, check out my Advanced Short Sale System at http://www.myhousedeals.com/shortsalesystem.
Landlording (HOT/NOT):
This one depends on where in the country you invest.
I'm a big fan of holding rentals in markets where properties are more undervalued and values are stable. I'm NOT a fan of holding rentals in markets that are over-valued with declining values. Buying in these markets could get you into BIG trouble.
In almost all markets, I'm a huge fan of multi-family buildings for 2008 because of the huge flood of tenants we're about to see. (The flood comes from people who can't qualify for a home because of stricter lending standards, plus those who were foreclosed on.)
Multi-family properties are valued based on the amount of income they generate. And with this many tenants going after relatively the same number of properties, the rents are going to increase. This large increase in demand and the subsequent increase in rents will cause values of multi family properties to go sky high in 2008 and beyond.
Owner Financing (HOT):
Let's finish off with one more category: owner financing. Owner financing will be HUGE for 2008. You probably haven't heard much about this topic over the last few years. And the reason is because most sellers have expected buyers to take out a loan and pay off their mortgage.
Sellers have reasoned, "Why would I sell to you on owner financing when there are plenty of people who can get a sub-prime loan and cash me out? Even if they have horrible credit, they can get a loan."
Well folks, that's changed. In 2008, many sellers will be forced by the lack of qualified buyers to sell on owner financing. You'll be more successful at getting sellers to sell their property to you, especially on free and clear properties, at a low interest rate.
Then, you'll be able to turn around and resell the property on owner financing to someone else at a higher interest rate. Your make your profits on the spread. The return on your investment is infinity. And if you do enough of these and you'll be retired in a few years.
Summary:
As you can see, several techniques are more appealing in this new buyers market than they've ever been. The new market is nothing to be scared of. It's actually a wonderful opportunity for you to get educated in new areas of investing and then profit from them.
2008 will be a disastrous year for investors who fail to adapt to today's buyers market. But fortunately, those who do adapt by focusing on the right buying and selling techniques will make more in 2008 than in any year prior. Which group will you be in? It's up to you!
Until next time, happy (and profitable) investing!
Doug Smith
President
myHouseDeals.com
P.S. Foreclosures just reached a record high! Bad news for these homeowners. Excellent news for investors looking for a bargain! Read the story at: http://money.cnn.com/2007/12/06/real_estate/foreclosure_delinquencies/index.htm