Warning: Read This Before Calling FSBOs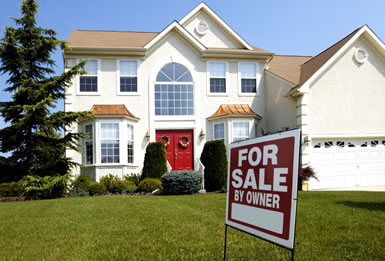 If you own Carlton Sheet's home study course, I'm sure you've heard him say it a hundred times. You need to call the For Sale By Owner (FSBO) ads in your local newspaper. You need to ask them a few questions. Meet them at their house. And package some sort of creative financing deal. A few of them will say yes.
Did this work well in the 80's? Yes. Does it work today? Not really! Believe me, I've tried!
This piece of advice should save you hours of frustration…
Calling FSBOs in the newspaper is typically an absolute waste of time. The problem is that almost all FSBO sellers want WAY too much money for their houses. And they're selling "by owner" because they want to avoid paying Realtor fees. And, as you might guess, if they're too cheap to pay Realtor fees, they're too cheap to sell to you at a deep discount.
Only one top investor I know thinks that FSBOs are a good source of deals. And he thinks this because he likes to buy houses Subject 2 the existing financing (taking over their payments). And he's willing to buy houses at up to 95% of value. So I say, no wonder he likes this method! There are thousands of homeowners who would love to sell at 95%. But forget what they want. You should NOT buy at 95% of value.
Here are the basic FSBO buying methods to avoid… 1) Don't drive through neighborhoods looking for For Sale signs. 2) Don't look through BuyOwner.com or ForSaleByOwner.com trying to find a "steal of a deal". and 3) Don't circle potential deals in the newspaper trying to find a deal.
Remember, half of the battle is knowing what NOT to do so that you can focus your time on what really works!
The only exception to this "Don't chase FSBOs" rule is this … If you see a For Sale sign that's sort of hidden and difficult to see, call it. There's a good chance that the seller hasn't received many inquiries, and you'll be a welcome caller.
Don't worry. I'm not "bearish" on most methods of finding properties. Most top real estate investors agree that these are the most effective ways to find good deals: 1) Wholesalers, 2) Vacant Houses, 3) The Internet, 4) Billboards (good but expensive), 5) Referrals, 6) Out-of-State Owners, and 7) Pre-Foreclosures.
Until next time, happy (and profitable) investing … and Happy Thanksgiving!
Doug Smith
President
myHouseDeals.com
P.S. Want us to take care of best methods #1 (wholesale deals) and #3 (Internet leads) for you? Then sign up today for a FREE Trial at http://www.myhousedeals.com/freetrial and get dozens of these deals delivered to your computer screen each month.
P.P.S. What has been your experience with pursuing FSBOs? Feel free to leave comments.