URGENT NOTICE: Our Industry is Under Attack!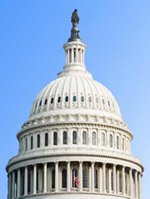 I know you see a lot of emails, articles, and notices. And you probably pay attention to a fraction of them. But of all the notices you get this year, you MUST read this one because it addresses the future of the entire real estate investing industry … the industry that you depend on for your financial future.
We must wake up because our industry is under attack!
Did you know that state lawmakers have approved or are considering some of the following legislation targeted directly at you and your fellow investors?
– Banning ALL Subject To transactions (North Carolina HB 1708)
– New regulations for Lease Options (Ohio HB 361)
– New regulations calling for potentially hundreds of thousands of dollars in fines and millions in potential lawsuit liability for real estate seminar speakers (North Carolina SB 1530)
– New regulations restricting access to homeowners facing foreclosure (Virginia, Florida, Tennessee, Delaware, Maryland, Arizona)
– New suitability standards for mortgage lenders that would spark a flurry of lawsuits and cripple the entire housing industry (H.R. 3915)
Oh wait, there's more. And these will be MUCH more damaging if we don't take action!…
– Nationwide limitations on investors ability to purchase or take any equity interest in a home in default (In a federal bill to be introduced soon by Senator Herb Kohl).
– Nationwide ban on all advertising related to "Saving Homes From Foreclosure" (Same federal bill by Kohl)
– Nationwide ban on Subject To Transactions (Kohl again.)
The National Association of Responsible Home Rebuilders and Investors (NARHRI) is the lobbying group that represents you, me, and the interests of real estate investors across the nation. There's an old saying that goes like this … If you don't have a seat at the table, it means you are on the menu! NARHRI is keeping us off the menu!
In just three years, NARHRI has worked tirelessly to garner the following accomplishments for the industry:
– Recently worked with lawmakers, realtors, lenders and consumer groups to amend both foreclosure consultant bills in Virginia, thus creating a potential national model bill that the industry and all stakeholders can support. NARHRI's measure is expected to pass and NARHRI plans to utilize the new bill as an alternative in other states.
– Recently initiated the NARHRI CARES program to educate lawmakers about the industry and retained a former state Attorney General to represent NARHRI before all 50 states' AGs.
– Recently secured five crucial amendments to a Colorado foreclosure consultant bill and made the measure the most investor-friendly foreclosure consultant measure in the country.
– Currently securing several new and crucial sponsorships to a law in that would bring Lease-Options back to investors in the state of Texas (HB 3553).
– Currently preventing passage of both the ban on Subject To transactions and the anti-seminar speaker legislation in North Carolina.
– Currently supporting consumer-friendly legislation aimed at reducing foreclosure rescue scams.
In short, NARHRI is doing good work to protect our industry. And that's fantastic because it's the only national voice we have. If NARHRI fails to stop damaging legislation, we all lose!
But here's the problem (Read More)