The Million Dollar Real Estate Meeting
We are hosting another Live Networking Event with Training and Trade show in Houston! And it happens tonight! Reserve your spot here.
Remember this?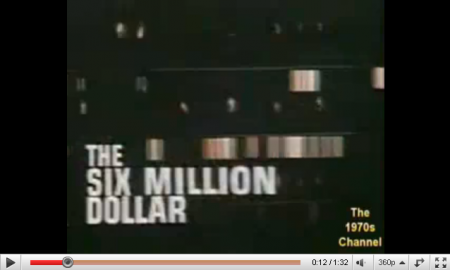 We came up with our own version of it here at MyHouseDeals.com…
Gentlemen, we can recreate it. We have the technology.
We have the capability to make the world's best real estate investing seminar.
The MyHouseDeals.com Live Event will be that seminar. Better than it was before.
Better.
Stronger.
Faster.
The Million Dollar Meeting!
Our goal is top ourselves with everything that we do, and that's the approach we are taking for this live event. We not only have a brand new, larger venue for this event to ensure we can accommodate more investors and allow for more networking than ever before… We've also assembled a panel with not one, not two, but FOUR Six Million Dollar Men.
We are calling them our Wholesaling All-Stars and they'll be leading our advanced training session for the evening. Some would say they are bionic judging by the amount of investing activity they are able to generate. We just think they are smart and know exactly what to focus on to reap maximum profits from wholesaling in the current Houston market. And they are going to tell you exactly how you can too.
I'd like to introduce you to them… But before we get to that, go reserve your seat for Thursday night if you haven't yet. I guarantee they will go fast. Just go here to register:
http://www.myhousedeals.com/HoustonLive
… now back to the panel. Meet the experts:
Brian Collins is a real estate investor and president of B.P.C Investments & Development L.L.C., a company dedicated to providing high-level expertise in real estate investments. Brian began buying and selling real estate in 2007 and specializes in rehabbing houses that have been abandoned or foreclosed. He is also a member of the Bellaire Exchange Club, a group with a mission to improve the quality of life in the Bellaire area.
Chris Funk is an active rehabber and landlord in the Houston area. Chris began wholesaling in 2005 and has used private money, hard money, conventional financing, and seller financing to buy properties. He currently holds a portfolio of 20 rental units.
Jaremy Moritz has been a real estate investor since 2001. During this time, he has bought and sold over 350 houses in the Houston area. Although Jaremy considers himself primarily a wholesaler, he has rehabbed over 100 properties.
Diego Ramirez started his real estate career as a contractor in 2004. He learned the ins and outs of investing from Doug Smith and Homevestors in 2005. Since then, Diego has bought and sold over 200 houses in the Houston area earning him over $700,000 in profits. Diego is an expert in wholesaling properties in low-income communities, and has a diversified portfolio that includes wholesaling, rehabbing, and rental properties.
Together, they will hare their most valuable tips and strategies, including…
How they're getting their leads and deals
How they find the investors who buy their wholesale deals
What is working best in today's market
They will also answer your questions directly during a lightning round of Q&A, so get your questions ready!
But before you can meet our panel and get answers to your questions, you must register to reserve your seat. This event happens tonight, Thursday April 22, from 6PM to 9:30PM at a hotel in the Greenway Plaza area. It's free to attend, but you must register by clicking the link below…
http://www.myhousedeals.com/HoustonLive
See you at the event!
Doug and the team at MyHouseDeals.com