Selling to Bad Credit Buyers in a Post Sub-Prime World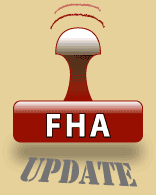 NOTE: This is probably the most important blog posting I've made all year. Pay close attention.
So, you need to sell your rehab. It's been on the market for several weeks. The paperwork for a few interested buyers has come across your desk. But their credit and job history aren't much to speak of.
A year ago, you would have handed them over to your mortgage broker, and he or she would have easily put them into the house with a sub-prime loan. But not anymore! … Because almost all of those loan programs have disappeared.
So what do you do? Do you continue searching for a buyer with near perfect credit? Or do you rent the house until more loan programs become available? Or do you stop making your mortgage payments and let the bank foreclose? The answer: None of the above!
Instead, you do what all savvy real estate investors are doing in today's "credit crunched" marketplace. You hand those bad credit buyers over to a mortgage broker who knows how to process FHA loans. Your broker gets them approved, and you sell your houses up to 50% faster than the average Joe.
Nowadays, FHA loans are the easiest types of loans for your buyers to qualify for. With that said, not all of your bad credit buyers will qualify. But enough of them will to make FHA loans your secret weapon.
FHA uses what's known as "common sense underwriting". Nothing is set in stone. For example someone with a certain credit score, a certain income, and a certain work history isn't certain to qualify or be denied. FHA looks at all of these factors combined, and if one area is weak, it doesn't "kill the deal".
Prospective buyers with either no credit or at least a 580 mid score are most likely to qualify. But I've heard several stories about buyers with scores under 580 who got their loans approved. They had other factors that made up for their low scores.
The other advantage of FHA loans (besides that they're easy to qualify for) is that you can couple them with a "down payment assistance" program that allows your buyer to put only $500 down. Folks, this is HUGE. A low down payment means everything for selling quickly, especially in low-income areas.
Your mortgage broker should know about these assistance programs. You can read about the two most popular programs at www.nehemiahcorp.org and www.thegenesisprogram.org. FHA is aware of and cooperates with both of these organizations.
Not all mortgage brokers work with FHA loans, and not all know how to incorporate a down payment assistance program like the ones mentioned above. One lender that specializes in these FHA loans and their assistance programs is Cornerstone Mortgage. You can find them at www.houseloan.com or you can call 281-873-8800.
They're based out of Texas, but they do loans in 38 states. Some of these states include: California, Virginia, Maryland, Florida, and Georgia. They don't do business in New York, New Jersey, Massachusetts, Illinois, or Pennsylvania.
Here are some general guidelines for the FHA loan program:
– Two Years of steady employment helps. College and high school counts toward work history.
– Last two years Income should be the same or increasing.
– Credit report should typically have less than two thirty day lates in last two years.
– Bankruptcy's must be at least two years old, with good credit since.
– Foreclosure's must be at least three years old, with good credit since.
– Cash reserves of $4,000 or more in a 401k or other retirement program helps, but is not required. It can make up for other problems.
– The new mortgage payment should be approximately 30% of their gross income.
If most of these statements are true for your buyer, they probably qualify for a FHA mortgage loan.
In short, FHA loans allow you advertise "$500 down, bad credit OK" … just like we could before the sub-prime meltdown. And you can actually deliver on this promise.
The loss of sub-prime loans hurt investors in the short-term. But if you steer your bad credit buyers to these FHA loans, you'll thrive in a down market.
Until next time, happy (and profitable) investing!
Doug Smith
President
myHouseDeals.com
P.S. Need under-shopped and under-priced investment properties? Look no further. Start your free trial at www.myhousedeals.com/freetrial, and get access to dozens of new wholesale deals and motivated seller leads in your market. We do the hard work of finding and compiling these deals so that you can focus on buying them and reaping the profits!