Rehabbing for Maximum Profits – 5 Common Questions Answered
Hey folks,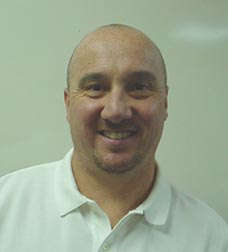 Today I wanted to share with you an interview I did with my good friend, Eddie Gant.  Eddie is quite the successful real estate investor here in Houston, TX.  Many investors, including myself, consider Eddie to be the largest home buyer in Houston, if not all of Texas; he's bought over 400 single family houses in the last 8 years.
Eddie also owns a mortgage company and a hard money lending company.  In short, Eddie knows the real estate investment business from the inside out.  He's familiar with and teaches all types of real estate investing.  Eddie's specialty is rehabbing and reselling properties for maximum profits; since he focuses almost exclusively on rehabbing, here is an excerpt of our interview and tips on rehabbing for maximum profits:
DOUG:  Eddie, why do you choose to rehab and resell properties instead of holding or wholesaling them?
EDDIE:  We elected a long time ago to rehab and resell what I call "retail."  We sell properties for full market price.  When you're wholesaling, for the most part, you've got to allow another investor some room so that he can make a profit or he's never going to come back to you to get another deal.  So you're only taking a piece instead of all of the profit.
The key is can you manage the contractor process?  I think that's really the key difference between the rehabber and the wholesaler.  If you can manage the rehab process and the contractor, you probably need to be rehabbing.  If you can't, you probably need to be wholesaling versus holding.
DOUG:  Do you have a formula that you use for buying properties and if so, what is it?
EDDIE:  I spend a lot of time on ARV (After Repair Value) when I'm looking at a house, and I go drive almost every comp.  And once I've established what I think the true ARV is, I subtract five things from that number:
I subtract what my cost is to buy a house; that's my portion of the titles fees and the fees that my bank charges me.
Then I calculate and subtract my monthly holding costs.  They include interest, taxes, and insurance on the property plus a little bit for lawn maintenance and utilities.  I usually use 4.5- 6 months of holding costs on these houses.
I calculate what my repairs are and subtract these from the ARV.
I subtract the desired profit that I want to make on the house.  I don't use a percent; I use a lump sum.
And then I subtract what it's going to cost me to sell this house.  That includes realtor fees, my closing costs, and maybe some seller contributions.
When I subtract those five things from my After Repaired Value, that number equals what my maximum offer will be.
DOUG:  Are there any types of repairs that make you want to stay away from the house completely?
EDDIE:    Yeah, there are a few things that will make me walk away just about every time.  If the house is on blocks up on beams, and those blocks are disintegrated and sunk and the seal plates (the 4 x 6 timbers around the perimeter of the house) are all sitting in the dirt and the mud, that means the whole house has got to be lifted back up.  That's just too expensive.  If there is complete wood rot from top to bottom and the exterior walls are all out of square because of it, we'll normally walk away from that, too.  If I see some serious structural issues above the ceiling, such as severe termite damage or wood rot again in the upper part of the house, we normally walk away from that.  That's about it though.
DOUG:  Do you put an agreement between yourself and a contractor in writing?
EDDIE:  No, we only give them a scope of work, we don't give them a contract.  Of course, we do agree on the number.  For the most part, except for specialty contractors, we only pay labor and we buy all the materials.  Most contractors are not very good at estimating materials, so they build too much fat into the number.  I'm talking about my painter/handyman here, not the carpet guy or roofer, they're different.
We don't have too big a problem going over budget, but finishing on time is tough.  The only way that you're ever going to get the contractors to finish is if you're holding back a substantial amount of their pay.  I'm talking 20% or 25% – we're not going to pay that final amount to our painter/handyman until the list is done.
DOUG:  What's the first thing that a new investor should do after reading this interview?
EDDIE:      You have to know where you're going to get your money from.  Most of us got started with hard money.  If you're getting your money from your own checking account or friends or IRA or wherever, get the money ready to go.
You also need to assemble your support team.  Title company, realtor, start finding some contractors, get a mentor, get a mortgage company, find insurance.  You might want to start with the construction manager; it may cost you a little more but you know it's going to get done right.  They go out and bid it for you and get the repair numbers without you having a whole lot of risk.  You're just going to have a slightly higher repair bill because you'll be paying them.
Also, I would recommend joining your local REI club and start finding out who the other investors in town are using.
——————————————————————————
Well folks, that's all I can include today.  There's a lot more to this interview and it's part of a much large package called the Vault.  The Vault contains in-depth interviews with expert investors from across the nation and covers topics ranging from wholesaling to subject 2 investing to private money and more. Learn how you can get your hands on the Vault at a 36% discount by going to http://www.myhousedeals.com/thevault.
Until next time, happy (and profitable) investing!
Doug Smith