Never, ever, ever, ever give in! Never give in!
Hello again fellow investors!
My twin brother and I are in San Fran this week to attend the annual Web 2.0 Expo. A lot's been changing on the web lately and San Fran & San Jose are right at the heart of it. I've learned dozens of new things that I'll use to improve myHouseDeals.com. And Trent will use what he's learned to improve his site, currentforeclosures.com. Look for even more exciting features in the upcoming weeks and months!
Here's a pic from today. I'm in the black jacket …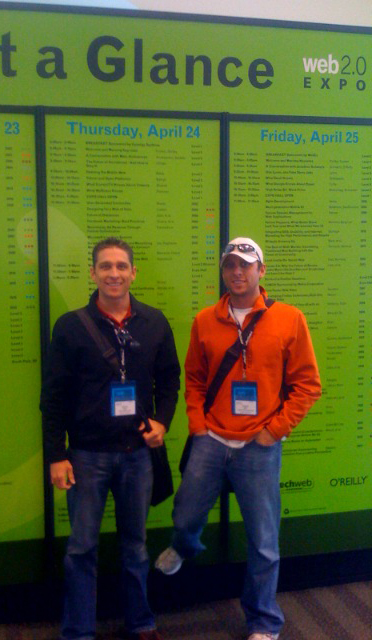 The last speaker of the day was Max Levchin, the co-founder of PayPal. He's no longer a part owner, but he did ok when he sold his share for $34 million. A lady was interviewing him today on the stage. Her last question was, "What advice would you give to those who want to be where you are today? Financially retired and pursuing your passions."
He paused for a minute and then gave the perfect answer. It's perfect because it's the absolute truth. He proceeded, "As Winston Churchill said, 'Never, ever, ever, ever, ever, ever, ever give in. Never give in.'" Then he went on to explain that his first 4 businesses failed, and he was in financial ruins when he helped start Paypal. He simply wouldn't give in.
I encourage you to carry that quote with you on your path to real estate investing riches. Sometimes you'll have deals that fall through, embarrassing moments with motivated sellers, frustrations when your house doesn't sell as fast as you'd like. But if you follow the advice above, you'll be where Max is … financially retired and doing what you love.
Until next time, happy (and profitable) investing!
Doug Smith
President
myHouseDeals.com
P.S. If you haven't done so yet, claim FREE access to hundreds of wholesale deals and motivated seller leads, plus $1,253 in FREE gifts by going to www.myhousedeals.com/freetrial today. See you there!