More good news for housing!
These articles were recently released. It's a breath of fresh air to see good news about the housing market! …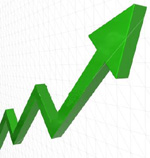 "Sales of newly built U.S. single-family homes rose in July to their fastest pace in 10 months. The reports offered fresh evidence that the worst recession since the Great Depression of the 1930s has probably ended or is close to ending." Read Article on Reuters
"U.S. New Home Sales Jump 9.6%, Most in Four Years. The gain in sales, together with rising purchases of existing homes and steadying prices, indicate the housing slump may be ending." Read Article on Bloomberg
"A 3.8 percent jump for the month in San Francisco and a 2.6 percent rise in Boston; the industrial Midwest, with Cleveland prices up 4.2 percent; and even the epicenter of the crash, the Sun Belt, with Phoenix homes up 1.1 percent. Eighteen of the 20 cities tracked by Standard & Poor's Case-Shiller Home Price Index showed improvement in June, up from eight in May, four in April and only one in March." Read Article on NY Times
"U.S. Stocks Advance as New-Home Sales Surge More Than Forecast." Read Article on Bloomberg
All signs indicate that we're on the verge of an upswing in the housing market. Don't miss out on this once in a lifetime opportunity. Access deals for pennies on the dollar while prices are still at all-time lows by starting your free trial today at www.myhousedeals.com/freetrial.
Until next time, happy (and profitable) investing!
Doug