How to Buy More Properties, More Easily
Is your real estate plate not quite full? Do you want to buy more houses? If so, you need to modify your approach. Because if you keep doing what you have been doing, you will continue to get what you have been getting. You need to do something new or different.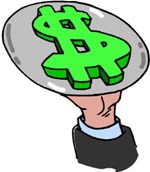 I'm not suggesting that you have to go out and buy another CD and workbook set from the guy on the television, and I'm not suggesting that you have to go back to school or anything like that. No. It's much simpler than that. You ask a particular question and you wait for the answer.
Too many investors have missed out on properties because they were approaching the seller in a way that did not motivate the seller to come to terms. In trying to get the property, a lot of investors only look at the seller like he or she is a transaction to be completed. This is the wrong approach.
We can learn so much from listening to people, really listening to them. It's not about "Hey, how ya doin'?" "Fine and you? O.K. let's talk about this house now, what do you want for it? Is that your lowest acceptable price?" And it goes on predictably to decaying trust on the part of the seller, and increasing desperation on the part of the investor.
Approaches like that tend to wear everyone down and the net result is that a lot of otherwise solid transactions deteriorate into vague promises to call the investor back and then you never hear form the seller again. You know they eventually sold the house because you drive by it one day and see someone else's crew rehabbing it.
There are better ways to buy property. Better for the investor, better for the seller. If you as an investor can make a deal where both you and the seller think you got a good deal, then you have mastered the game of acquisition. There are many ways to arrive at this solution, and we are about to look at one of the best to ever come down the pike.
Remember that there was one question you could ask the seller and then wait for the answer? Remember that asking that question will add volumes to your purchasing power and open the doors to you own success? Are you ready to learn how to turbo charge your acquisition game? O.K., then here it is.
The question you ask the seller is, "What are you trying to accomplish by selling the house?" Then listen to what the seller has to say. It is deceptively simple, and it circumvents a whole lot of handwringing, chattering and trying to manipulate a close on the deal. When you find out what the seller's real problem is, then you can solve it. Solve his problem and you solve your own, namely that you need another house.
Now you might both know that the house is about to go into foreclosure and he is about to lose the property unless something happens. Foreclosure is the condition the seller is in. What you want to find out is what his problem is. Does he need another place to live? Does he want to go live with his children? Does he want to go to Vegas and try his luck out there? What problem is he trying to solve?
If his problem is that he needs a place to live, you may be able to direct him to a rental that he can afford (not necessarily your rental). If he wants to go live with his children, he may need to get rid of furniture and belongings. If you can help him give his stuff to the Salvation Army or a church group, then you have helped him solve his problem. If he wants to leave town and try his luck in Nevada, then he might just need money for a U-haul trailer and a little gas.
When you facilitate the end of his problem, you clear the way for you to own the house. He wins because he gets what he wants, and you win because you get what you want. Isn't that better than getting your knuckles all bloody trying to beat him into submission so he will sign the contract?
You are a smart investor. That is clearly the case because you have decided to learn more and do more and have more and be more by getting yourself to this blog to further your education and accelerate your success. You are learning all the time. Make use of the things you learn that make people like yourself successful like asking the right question. It will save you a whole lot of time, and you will close on more houses in the process.
Like sales trainer Zig Ziglar says; "You can get anything you want if you will just help enough other people get what they want." Find out what your seller wants to accomplish by selling, and then make that happen. You will save yourself endless circular conversations, and you will buy a lot more houses.
Until next time, happy (and profitable) investing!
Doug Smith
President
myHouseDeals.com
P.S. Each week, there are dozens of new motivated seller leads that pop up in the Members Only area of myHouseDeals.com. These leads are ideal candidates for practicing what you've learned in this posting. Are you a member of myHouseDeals.com yet? If not, start your free trial today at www.myhousedeals.com/freetrial.