Getting Started in Real Estate Investing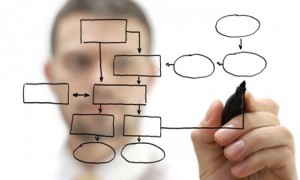 "How Do I Get Started?" — That's what we keep hearing. That's what most of you just want to know.
So we've decided to bring a good friend of ours to answer that question in detail on a very special webinar. Jack Mize, one of the most active real estate investors on the Internet today will tell you the best and easiest ways to get started in real estate investing. No BS about it. The webinar is entitled…
Getting Started – Real Strategies to Replace Your Job with Real Estate Even if You Have Little to No Money or Credit.
Are you overwhelmed with all the gurus coming at you with their latest "Code Cracking Blueprint for Flipping REOs with the Push of a Button"? Then this webinar is for you.
Jack will go into detail about how everyday people are generating real, bill-paying income by following tried and true fundamentals.
Jack is not about "Magic Pills" and "Secret Formulas." He's not going to tell you how to make $150,000 a month on autopilot. What he will show you is how everyday people are taking control of their time and their lives and even replacing their jobs with real estate. Even if they have no cash and no credit.
Join us for this one of a kind FREE webinar tomorrow – Tuesday July 27, at 8PM ET / 5PM ET. It will be an hour packed with content from Jack you won't want to miss. Click the link below to reserve your spot…
Yes, sign me up for this FREE webinar!
Until then, happy (and profitable) investing!
The Team at MyHouseDeals.com