Free tickets to NYC Exp this weekend. First 25 only!
For NYC/Tri-State investors only…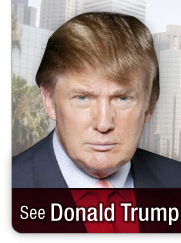 Exciting news! The Real Estate and Wealth Expo takes place this weekend in New York. And we at MyHouseDeals.com are excited to announce that we'll have a vendor booth at the event.
The expo is this Saturday and Sunday, November 17th and 18th. The main speaker is the one and only Donald Trump. Other speakers are Anthony Robbins and George Foreman.
For details, go to this page …
https://www.learningannex.com/realestate/realestate.taf?coursenum=ny07ex&menu=&refer=&ccode=
This is a must-attend event for anyone who's serious about taking their real estate investing business to the next level.
Tickets initially went for a discounted price of $179. And they're now for sale at $299. But you don't have to pay these amounts. You see, we've arranged for free admission for 25 members of myHouseDeals.com.
That's right, you can get in for free. To get your free ticket, just leave a comment below telling us why you deserve the free ticket. The first 25 to leave comments get the tickets.
You must be a member of myhousedeals.com to receive the ticket. If you're not, simply sign up for the 30-day free trial at www.myhousedeals.com/freetrial and then leave a comment on this blog.
Happy (and profitable) investing!
Doug Smith
President
myHouseDeals.com