Are you a landlord? You'll like this…
Are you a landlord? I think you'll like the website that I'm now using to screen my tenants. Not only will you like it, I think you'll find it to be incredible!
Here's how it works…
Prospective tenants fill out an online application and then it's emailed to you with their CREDIT SCORE and criminal background check. It also gives you a suggestion on whether or not you should rent to them.
You can have the tenants pay for the application fee or you can pay it. The fee is $30 per app, but if you use the special MyHouseDeals link below, it's just $25. Over time, the savings can really add up.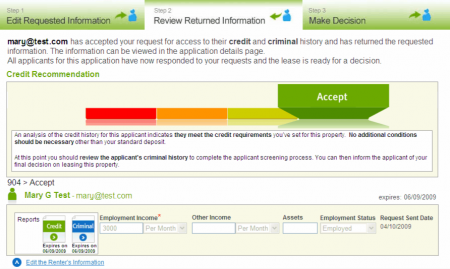 Learn about My Smart Move by watching this video:
https://myhousedeals.mysmartmove.com/ViewTrainingVideo.aspx?video=hwitwrks
Pretty cool, huh?
And now sign up as a landlord for free at:
http://myhousedeals.mysmartmove.com
Then the next time you have a property for rent, run them through My Smart Move. You'll save time and make better leasing decisions … which means more money in your pocket.
Until next time, happy (and profitable) investing!
Doug