Apartment Riches Replay Expires Tonight
Today is the last day to watch the Multi-Family Investing and Emerging Markets webinar with Dave Lindahl, the Apartment King.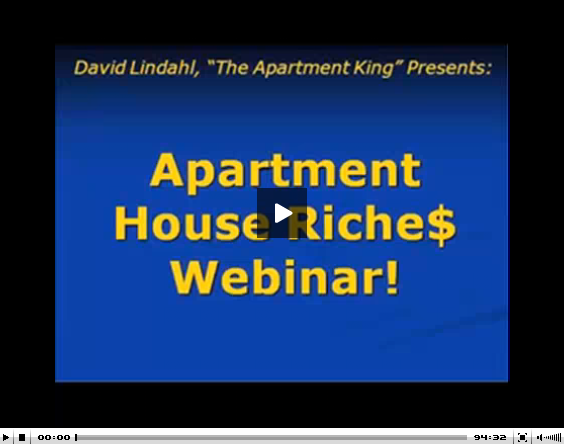 Click Play to watch
We've had a great response so far and don't want you to miss out on the valuable information and amazing offer Dave put together for you.
I commend the many of you who have already taken action to reap huge profits using Dave's proven techniques. This means you're serious about investing and know how to best take advantage of the current market.
If you've already watched the webinar, go to http://www.DaveKit.com to order Dave's "The Apartment House Riches Home Study System" at a 30% discount.
Check this out ASAP because after 11:59pm CT TONIGHT, December 14th, the replay and the offer will no longer be available.
Until next time, happy (and profitable) investing!
Doug