About Larry Goins
Hi Folks,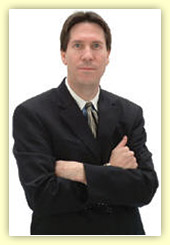 Since I announced this week's webinar yesterday, I wanted to tell you a little more about Larry Goins. Larry is not only licensed as a mortgage lender and mortgage broker in North Carolina and South Carolina, he is also licensed in both Carolinas as a real estate broker and general contractor. He is a member of the North Carolina Association of Mortgage Professionals and a member of the National Association of Mortgage Professionals.
Over the past few years, Larry has served as President of the Metrolina Real Estate Investors Association in Charlotte NC. It's a not-for-profit organization that has over 350 members and is the local chapter of the National Real Estate Investors Association. Larry is also an active real estate investor and speaks at various real estate investment associations across the country about investing and finance.
Between speaking engagements and mentoring other investors, he oversees the daily operations of a real estate investment firm in South Carolina. He is a co-founder and officer, and the company buys and wholesales 10-15 houses per month at 70% of ARV.
Larry is also the owner and a managing member of Financial Help Services, Inc., a mortgage broker and lender specializing in investor loans and offering traditional and hard money loans to investors.
I'm really excited about Thursday's webinar with Larry. We're going to be discussing how you can use Larry's system to become an Ultimate Buying and Selling Machine!
The webinar is this Thursday night at 5:00 pm Pacific / 7:00 pm Central / 8:00 pm Eastern. We're quickly running out of room on the webinar, so I highly suggest you go grab your spot now.
Yes, sign me up for the free webinar!
Until next time, happy (and profitable) investing!
Doug Smith
MyHouseDeals.com
P.S. Larry is giving away a free eBook to everyone that registers for this webinar, so make sure to grab your copy now. Yes, sign me up for the free webinar!