ABC's of Wholesaling
Hi Folks,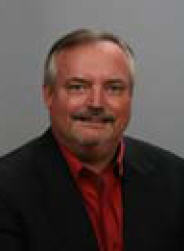 Today I'll be covering the topic ABC's of Wholesaling with Walter Wofford.  Walter is a Jackson, Mississippi native.  In his 28-year investing career, Walter has bought and sold over 1,000 houses and has renovated over 200 houses, even upgrading entire neighborhoods at a time.  He is a real life real estate investor who works every day in this business and often teaches throughout the country.  He has averaged 10 houses a month for about 15 years or so.
Walter also does quite a bit of private lending and private borrowing; he opted out of the bank system about 8 or 10 years ago. According to Walter, "The only reason to go to a bank is to make a deposit and you can probably do that by mail or wire transfer now anyway.  Many people start out thinking they've got to suck up to bankers to make their career successful, but I can tell you that don't have to do that."
Here is Walter's definition of wholesaling:  "Basically, it's going and getting a house under contract on terms that are acceptable to you and the seller.  Then turning around and either assigning the contract or closing on the house with your own money, or the bank's money, or private lending and turning around and selling it for a profit.  It's usually a rapid turnaround. Wholesaling typically is not a year-long process, it's more like a day-long process.  The wholesale business is not in the high end neighborhoods; though you can sometimes do that, that's not where you're going to get your volume.  You're going to get it from going into the transitional neighborhoods; they're where the money is made in the wholesale business.  It doesn't always have to be that way, but that's been true for a long time in our market."
According to Walter, the amount of money a person can reasonably expect to make per year wholesaling properties is completely dependent on that person.  Walter has found that the most important ingredient to success is the desire that someone has – that they really want it, that they can taste it.  That's not something anybody can give you, it's something that you have and were born with.  So that being said, if somebody likes to sit in the chair all day long and not do any work, that person is going to have a very difficult time because they're not a self starter.  There's nobody saying, "Get up and go knock on doors" or "go meet somebody that you don't know."
Walter knows people that make $2,000 to $3,000 a month and also people who have made $10,000 to $12,000.  But he also knows people that make $100,000 a month wholesaling houses.  It's not a matter of technique, it's a matter of hard work.  That's the secret, it's just hard work!
Walter has had a tremendous amount of success over the years doing direct mail post card campaigns.  To be successful at this type of mailing, you have to figure out what you're trying to accomplish and who your target is.  Walter typically sends out 1,000 postcards that cost about $.30 apiece and might buy one or two houses.  That's a lot cheaper than going and having somebody else find that house for you and it also gets you face to face with the seller.  Although it's important, many people in the wholesale business never develop the skill to go have eye contact when determining value, seller's motivation, and getting ink on a piece of paper.  It's really easy to say 'I'll take that when another wholesaler wants this for "x" amount of dollars,' but it takes a whole different level of play to go and negotiate with folks.
Want to learn more about how Walter wholesales houses?  Walter covered a ton of great information in his interview with me that's part of a much large package called the Vault.  The Vault contains in-depth interviews with expert investors from across the nation and covers topics ranging from rehabbing to subject 2 investing to private money and more.  Learn how you can get your hands on the Vault at a 36% discount by going to http://www.myhousedeals.com/thevault.
Until next time, happy (and profitable) investing!
Doug Smith