A Slow Real Estate Market? MyHouseDeals.com Members Beg to Differ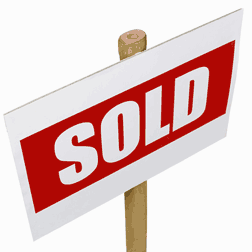 506 deals from the website were Sold in the month of September. Wow! This means that our members are taking advantage of their membership to sell their available deals and, better yet, buy property!
So much for a slow market and financial crisis!… Our investors are closing deals and making big bucks! Most inspiring of all, they are making real estate work for them when market conditions are not considered ideal by many. This is clear evidence that investors are still active across all markets.
But getting properties sold is not the only thing we do around here. We spend most of our time focusing on bringing you deals, deals, deals! Check out some of what we did in September…
We added 528 wholesale deals to the website
We added 381 Motivated Seller Leads to the website
That's a total of 909 new properties added in September!
These properties have $49,171,244 worth of combined equity! How much of that did you claim for yourself?
And that's just some of what we did in September. We'll continue to bring you the best and most profitable deals to elevate your real estate investing to the next level this month, and next month, and the month after that…
So log in to your account and find your next big profit deal!
Until next time!
Team MyHouseDeals.com