6 Tips for Becoming a Cash Flow King with Rental Property [Updated]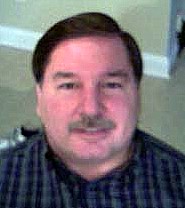 Billy Johns has been involved in real estate investing for over 21 years with rental property.  He and his business partner buy over 150 houses per year and they collect rent on 100 units and 75 mortgages each month.  Billy has also originated over 1,000 mortgages and bought and sold over 500 mortgages during his career.
In addition, Billy has developed land, built new houses, modular homes, commercial strip centers, mobile homes and land packages and has owned 5 mobile home parks.  Billy has a passion for getting the deal done and truly is the king of negotiation.
I interviewed Billy for The Vault in 2010, and he shared some great information with me.  Here are some of the highlights from that interview in the form of 6 useful tips for landlords…

# 1. Visit the Real Estate Investing Clubs in your area.
I recommend going to real estate investing clubs.  Most real estate clubs give you a tremendous push of knowledge since they are bringing in speakers and materials and you have a lot of different people there.  Some are landlords, some are private investors, some are passive investors, some do just commercial, and some do just condos.  You have a wide range of people there that you can gather knowledge from and I highly recommend that.
In addition to meeting people with tons of experience and knowledge, you'll also meet people to sell you deals, to buy deals from you, and to work on deals with. Contractors, lenders, property management companies, wholesalers, title companies…you'll meet 'em ALL at these clubs.
# 2. Be thorough. Run a background check.
The best way to screen potential tenants is to do a background check.  In our area, we can get it all from one service; we can see what their credit is and their background, see if they had any felonies or anything like that.  However, in some rural areas you can't get all this information in one place, so in that case I would recommend going to the local law enforcement.  Usually they'll run a check on that person for you.
# 3. Never negotiate the deposit.
Make sure your tenants pay their full security deposit up front.  Period. Here's why:
If you're going to give them any discount, give them a discount on the rent.  There's not a place in this country that I know of that you can evict someone on non-payment of deposit, but you can evict a tenant just about everywhere for non-payment of rent.
So if I gave you an extra 30 days to pay half your rent instead of half your deposit and you didn't pay it, I can evict you.  If you pay me the rent in those 30 days but the deposit is still due, I can't evict you and I'm still missing money.
# 4. Plan rent increases carefully.
Whether or not you want to increase rent each year or leave it the same is really going to depend on your market.  There's no right or wrong answer or magical answer to that.  If you are going to raise the rent, you should try to increase it a little each year instead of waiting and making a huge increase a few years down the road.
It's harder for your tenants to swallow, and you will probably lose good tenants because of the sticker shock.  It's not that they can't afford it, but it will make them start looking for a different place to live.  You don't want to lose a great tenant just because you timed your rent increase wrong.
# 5. Protect your assets.
An individual land trust per property is the best entity to hold rental properties in.  In regards to a beneficiary, you'll have to get into tax structure and stuff like that.  However, we always like beneficiaries of our individual land trusts to be an LLC.
# 6. Be passionate!
The first step to having your own rental property empire is to go buy your first house!  Of course, you should also enjoy what you're doing and have a passion for it.  If you don't enjoy real estate with a passion, you won't make it to owning 100 properties, I can assure you.  Start out buying them one at a time, stick to your criteria for each property, and make smart decisions.  Also, if you're going to grow large, it really helps to have someone to work with.  You can always bounce stuff off of each other.  As the old saying goes, two heads are better than one!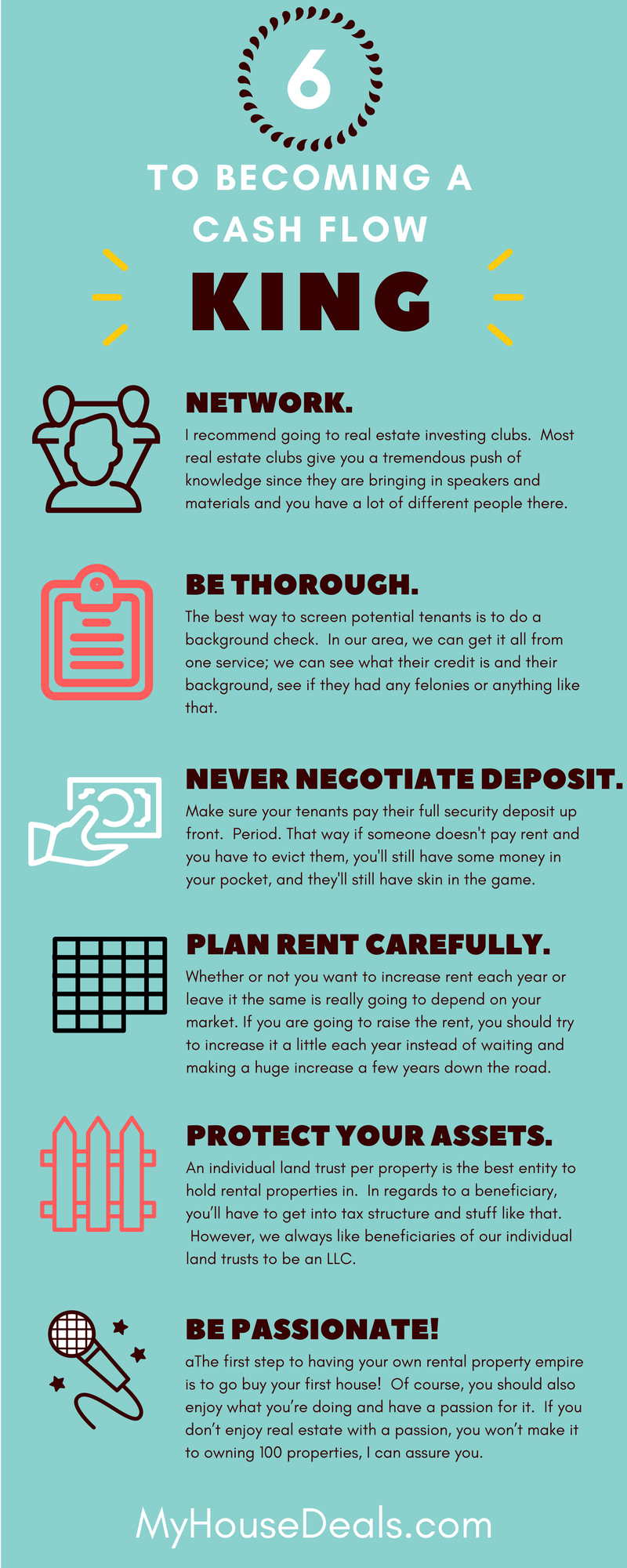 Until next time,
Doug