$44K Goes to Jim. How much for you?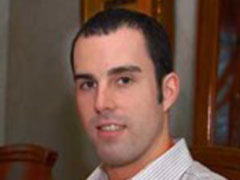 Jim Manning is a rehabber from St. Louis, MO and a Premium Member of MyHouseDeals.com. Jim purchased his first MyHouseDeals.com property within the first 10 days from upgrading to a Premium membership.
And not only did he buy it quickly, but this was actually the first deal that Jim inquired about on the website. Talk about not wasting any time!
MyHouseDeals.com Team member Susan interviewed Jim about his deal. And in addition to going over numbers and plans for this property, Jim also had some useful tips and encouraging words for other members of MyHouseDeals.com:
[wpaudio url="http://media.myhousedeals.com.s3.amazonaws.com/testimonials/website/Jim-Manning.mp3″ text="Listen to the Jim Manning Interview" dl="0″]
Here's a glimpse at Jim's deal:
Investor:  Jim Manning, St. Louis
Property Details:
Location: 40 Rolling Hills Dr
After Repaired Value: $120,000
Purchase price: $40,000
Cost of Repairs: $36,0000
TOTAL PROFIT: $44,000
A big payday is not the only thing Jim is getting out of this deal. He is also a winner of our "Do-A-Deal Challenge!" As a Premium Elite member of the website, Jim got a full refund on the price he paid for his membership and will enjoy 1-year free access to all our deals! Find out more about our Premium Elite membership here.
We just love hearing from our members with their investing success stories. Have one you'd like to share? Leave a comment below.
Until next time!