Vegas! … Again!
That's right. I just went to Vegas … again! If you've followed this blog for a while, you know that I was there in April of last year for a real estate networking event/seminar. That was fun, but I'll have to say that my recent trip was even more exciting. And it's because I got to spend  three solid days in the desert sunshine (yes, nice weather) doing what I love. No, not drinking and gambling! Playing softball with by buddies! Though I did manage to fit in a few rounds of rum & coke with splash of blackjack and poker. Who wouldn't? After all, it is Vegas. Enjoy the pics! (Those with excessive violence and sexual content were omitted.)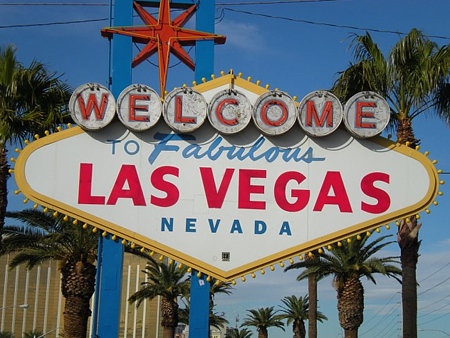 We arrive. Vegas doesn't know what's coming.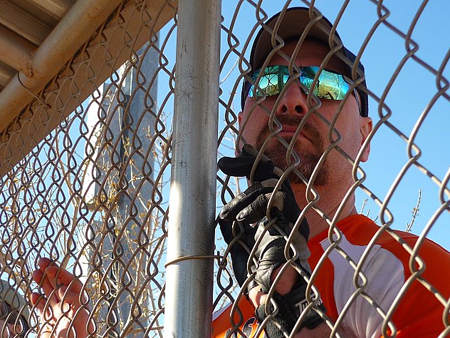 Dean — our power hitter with biceps the size of your waist — intimidates the opposing team.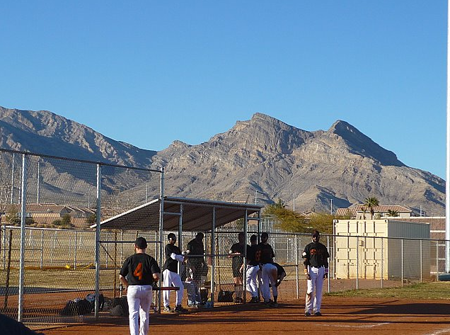 They flee to their dugout. We hide behind Dean and laugh at them.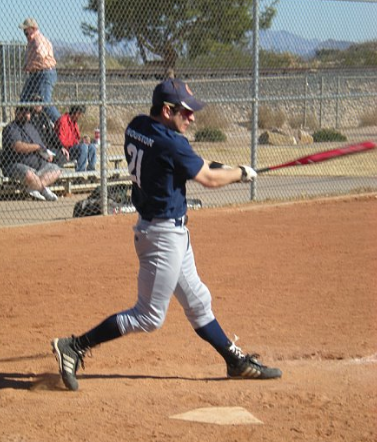 Argh! I hit a home run! Ok, I didn't. But I could have said that I did, and you probably would have believed me.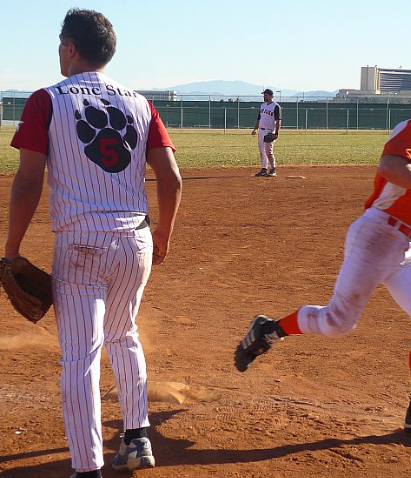 I round 3rd base as the camera man almost misses me completely. He obviously underestimated my blazing speed. Somehow I manage to change into an orange uniform while running around the bases.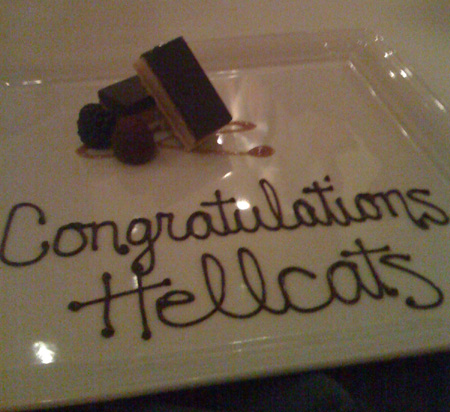 We get 3rd place out of 14 teams!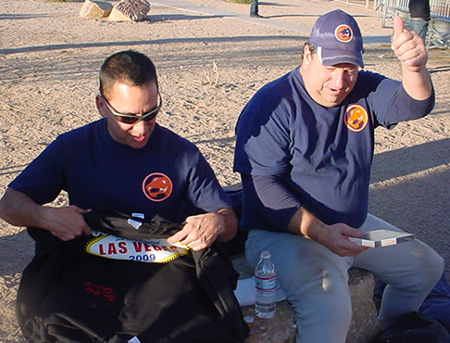 We're not used to placing so high. So we grab our t-shirts (left) and plaque (right) and RUN like we stole something.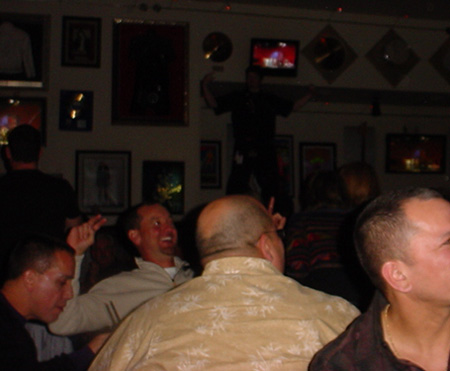 Time to partay! We go to Hard Rock Cafe. Our waiter somehow ends up dancing to YMCA on the table across the room. You can see him in the background. Nice guy. But when he first introduced himself, I could tell something was a little off.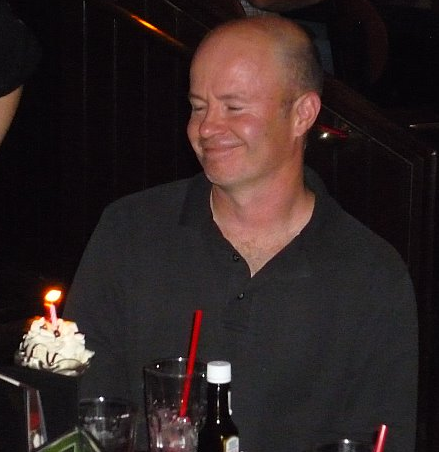 It was Bob's 21st birthday! … assuming he was born on leap day. Just kidding Bob. He pretends to enjoy the Happy Birthday song from the entire restaurant as he quietly plots our slow and painful deaths.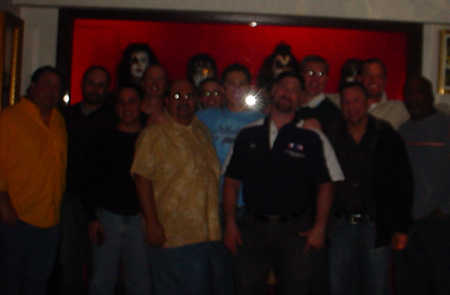 The trip comes to an end. (Tear) We gather for a group picture. I blur the image so that you can't see how worn out we are after playing just a few games of a silly sport called softball.
I love real estate, but I love my hobbies and leisure time more. And I suspect that you do to. That's why it's so important to keep pushing forward until you finally get the right system that works for YOU. And by "works", I mean generates more money than you know what to do with. There are a lot of ways to make money in real estate, but they all come back to one thing. Finding properties that are priced below market. And while you can find those deals through your own efforts, just realize that you'll be spending thousands of your own marketing dollars or spending hundreds of your own man-hours in the process. Dozens of our members have used our site to find and profit from discounted properties. It works for them. It can work for you too. Try our site out for free. I'm confident you'll like what you see, and you'll never want to leave.
Just go to www.myhousedeals.com/freetrial today to get started.
That's all for now. Until next time, happy (and profitable) investing!
Doug Smith
President
MyHouseDeals.com