Rocky Falls, Gets Back Up!
Hello fellow investor. Hope you're having a good week! Just wanted to give you a quick update on my best non-human friend … my dog, Rocky!
Unfortunately, he recently injured his back by being an impatient and overconfident dog. He heard something at the door and suddenly jumped off the bed to check it out instead of letting me put him down on the floor.
I know, I know. Letting him even get into my bed in the first place sounds a little over the top for some of you. But he's addicted to me emotionally and always begs to get up. And when he gives me that "I need you" look, I can't help but cave every time!
When he jumped off, he didn't cry in pain. (He's far too tough for that.) But I did notice that he wasn't his usual chipper self from that point on. He would resist going up stairs, and he wasn't up for his usual walks.
So I took him in to get checked out. As you can see, he wasn't a big fan of the vet twisting and turning his back every which way…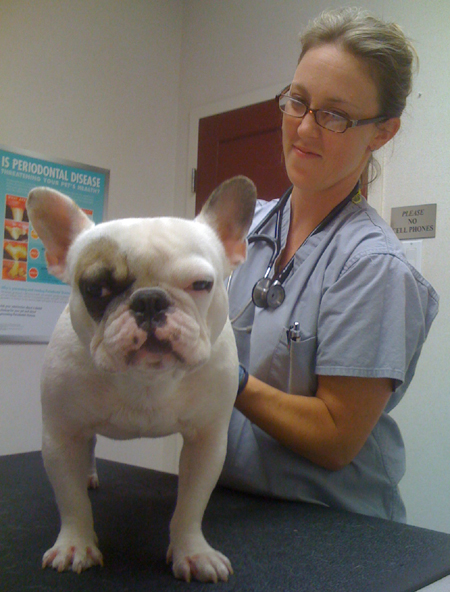 But that visit was all for the best. He was diagnosed with a sprained back (common among French Bulldogs) and put on doggie anti-inflammatories which I secretly slipped into his food for the next few days. (I know, sneaky!)
I'm happy to report that he gradually got better and better, and today he is 100% healed! He's once again his usual self … running in circles, chewing on toys, sniffing, peeing (and then more sniffing and peeing). And he's even found a new playmate!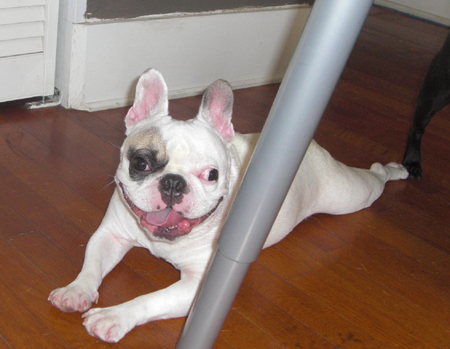 So, as you can see, all is well on the home front again. Well, gotta run. Back to cranking out all of those wholesale deals and motivated seller leads.
Until next time, happy (and profitable) investing!
Doug Smith
Real Estate Investor
Founder of MyHouseDeals.com