My Softball Team Clinches First Place!
Hello again!
You've heard a lot about two main topics over the last few months: 1) real estate investing, and 2) my travels across the U.S. But I just realized that I've failed to keep you updated on my true passion … SOFTBALL!
I'm proud to announce that a few days ago, my team wrapped up our regular season. And guess what? We finished first place in our division with 12 wins and just 2 losses! That means that we'll be heading to Seattle in August to compete in a national tournament. Fun fun fun!
Obviously, our team did great. And I had lots of fun. But I actually didn't play that well this season. I believe that the most important stat for a softball player batting average. And my batting average wasn't so hot. I consider .600 to be a good average, but I batted just .419. 🙁 But I did excel in other categories.
For all of you die hard baseball and softball fans, here were my final stats: 93 at bats, 39 hits, .419 batting average, .520 on base pct, 46 RBIs (team leader), 5 triples (team leader), 6 home runs (team leader).
Enough stats! Click on the image below to view some pics of me and my team from this season. You'll also find plenty of pics of my twin brother, Trent, who's on my team. Enjoy!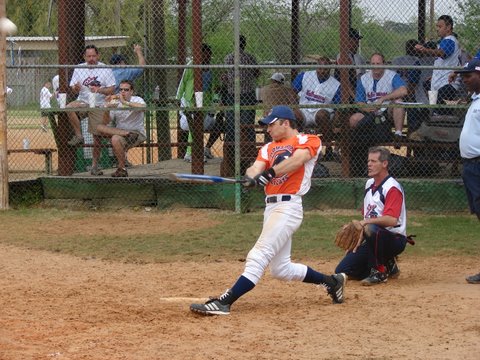 [Click here or on the pic of me above to view all of the pics.]
Until next time, happy (and profitable) investing!
Doug Smith
President
myHouseDeals.com
P.S. After you view the pics, be sure to sign up for the 30-day FREE trial at www.myhousedeals.com/freetrial. We've been working extremely hard lately to increase the quality and quantity of deals. Start your trial today. You have nothing to lose and $15,000 or more to gain!
P.P.S. We want to hear from you. Your comments are welcome!